Ready to grow your nonprofit? Then, you need people who feel they understand your cause. but to do that, your nonprofit needs to understand those people.
It's like the chicken and the egg conversation. They need to understand you, but you need to understand them. So which one comes first?
Well, unlike the totally unclear chicken and the egg fiasco, we've got the answer for this one.
The truth is – you need to go first. You need to understand your ideal donor so you can speak directly to them.
But how do you do that?
That's where a donor database for nonprofits comes in.
We're explaining more about nonprofit data, why you need it, and how to collect it in your donor database!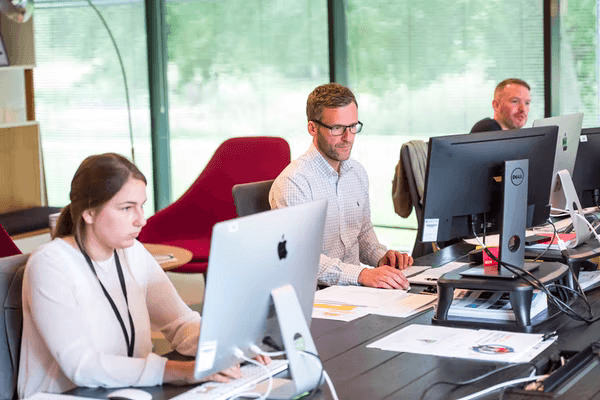 What Is Nonprofit Donor Data?
Nonprofit donor data is information you collect from your supporters.
That can be people who have donated money. It can be people who might want to donate money. And it can even be people who've donated their time (i.e., volunteers).
And it's not just a fancy folder of names and email addresses you keep on your desktop.
It's a collection of information that tells you more about your supporters and how they interact with your nonprofit mission.
It ranges from basic donor data like their name, age, and gender to more detailed information like how many times they visited your site before they provided a contribution.
Why is Nonprofit Data Important?
Your cause is the start of your organization.
But your nonprofit donor data is the driving force behind it!
Without nonprofit donor data, you'll never know if your mission and your marketing for your mission are reaching your ideal supporters.
And by ideal supporters, we're talking about the ones who believe in your cause wholeheartedly and come back time after time to give to your nonprofit's mission.
And when you use it correctly, you can find more of your target audience who are ready to contribute to making a change.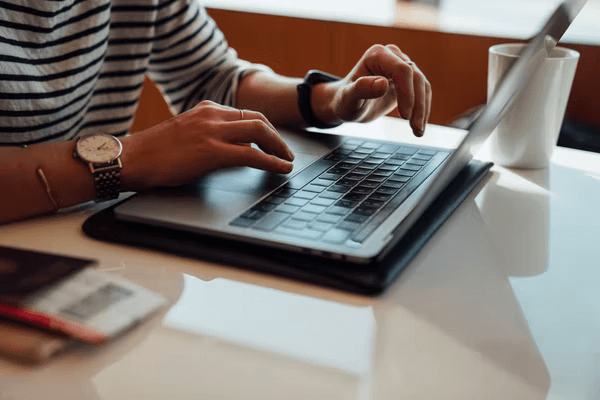 What Is a Donor Database for Nonprofits?
A donor database for nonprofits is software that helps you gather information about your supporters. That information usually looks like their age, their location, their volunteer and donation history, and more.
Then, the software helps you consider the info so you can better understand your supporters. You can connect with them even more, which strengthens your community. And that, in turn, helps you grow your nonprofit.
Think of your donor database for nonprofits as the Google Analytics for your entire organization.
While good ol' Google Analytics helps you understand how people use your nonprofit website, your donor database helps you understand how supporters engage with all of your marketing efforts.
Whether someone gives their name and email at an event, or someone replies back to your monthly newsletter, your donor database for nonprofits should track it all.
What Kind of Information Should You Track?
To see the major growth results for your mission by using a donor database for nonprofits, you need to gather the right kind of info.
Here's the thing. There's a little bit of a balance between collecting enough info and collecting too much. Because if you collect too much, you may run into a risk for cybersecurity for your nonprofit.
So what's a healthy amount of data for your nonprofit?
As you're setting up your donor management software for your nonprofit to collect information, always ask yourself this: how is this going to continue growing my organization?
If you don't need someone's physical address because you're not sending out mailers, then don't collect that information.
If you do need an email address because you send out monthly newsletters, then ask for it.
Overall, here's the kind of donor data many organizations do collect:
Basic Demographic Information for Your Donor Database for Nonprofits:
That includes:
name
contact information (physical address if you need, email address, phone number)
gender/sex
age
occupation/job title
Information About Their Giving History:
That includes:
date of their last donation or gift
how frequently they give
the average amount spent per donation
interests in similar organizations, causes, or needs
What Can You Do With Nonprofit Data You Collect?
Ultimately, when you use your donor management software, you can use it to grow your organization!
When you narrow down the supporters who love your cause and speak to them, you may find an increase in new donations, recurring monthly donors, and more substantial gifts. Why? Because you've found the audience who wants to be a part of what you're doing.
So to do that, make sure you're collecting the right information for your donor database for nonprofits. And use the most recent data so your messaging stays relevant.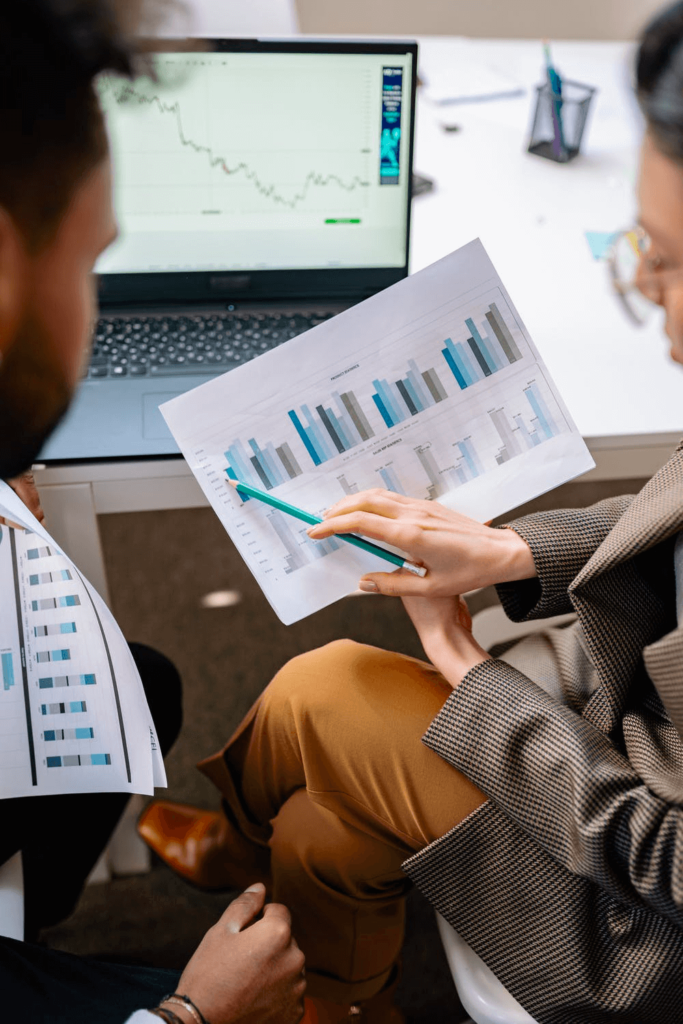 How Can You Keep Everything Organized with Donor Management Software?
Is this all sounding kind of … overwhelming? (We totally get it, so don't worry!)
You need to, not only, collect all this information. but you have to keep it organized in a way that you can readily grab it.
Don't write us off just yet! We're here to take that overwhelming part out of the picture.
Data can be easily organized through a donor database for nonprofits.
Many CRM tools offer donor management software within their system! So if you're on the hunt for one of the best CRM tools for nonprofits, then you can knock out two birds with one stone.
Here's what you can look for in a donor database for nonprofits:
Find one that allows you to build ideal donor portfolios in the system. You can log their basic demographic information, their volunteer hours, their past donations, and even some of their general interests. These profiles let you connect and build stronger relationships with your donors.



Look for one that lets you pull behavior analytics reports of your donors based on specific segments. For example, can you pull a report based on donors who've donated in the last month? Or can you pull a report on donors who are all between the ages of 24-45? With segmentation, you can do two things:
1. You can analyze those specific groups of donors more. Again, that helps you better understand who you're speaking to.
2. Once you've analyzed the information, you can speak to them more directly and personally. For example, you may speak to someone who's 24 differently than you would speak to someone who's 57.


Use one that allows you to communicate with supporters. Usually, this means the CRM tool and donor database for nonprofits will have their own built-in communication system. If they don't, many will integrate with third-party apps like Mailchimp. But having the option to communicate directly with supporters through your donor database goes hand in hand with your segmented donor lists.



Get one that incorporates online giving straight from the platform. You can find CRM and donor databases for nonprofits that allow customizable, embeddable donation buttons to place on your website. Those are already connected to your donor database and the information from your donor will populate directly into the database!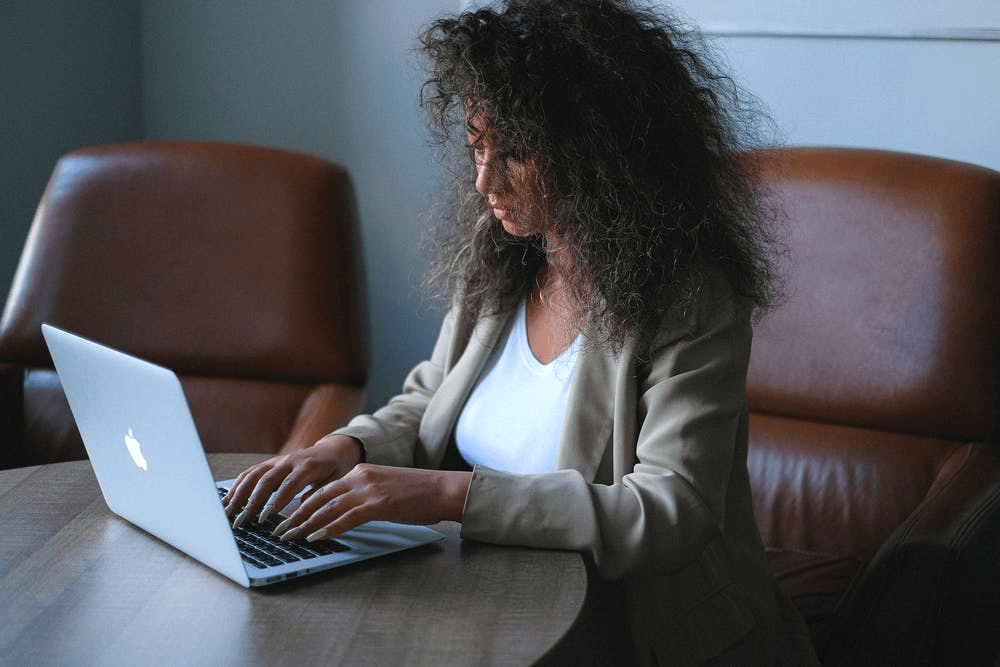 When it comes down to it, collecting nonprofit data and knowing your supporters is the top way to grow your nonprofit.
If you're ready to do it all, look to the donor databases for nonprofits. They'll help you gather the right information, organize it, and pull it so you can find the key insights to your donors!
And like we mentioned earlier, plenty of CRM tools for nonprofits incorporate the tools you need for nonprofit data management!
In fact, our sister site has a free demo of a donor database trusted by thousands! Head on over to Nonprofit Library to watch a walkthrough of the Bloomerang donor database for free.