Fundraising statistics are saying that online donations are becoming more and more prominent. That's especially true if your nonprofit's ideal donor belongs to the millennial generation.
So, it may be time to step up your nonprofit's efforts when it comes to the tech you're using to accept those donations.
And we're bringing you one of the best donation platforms for nonprofits: Fundraise Up!
What is Fundraise Up?
Fundraise Up is a nonprofit donation platform that is using the power of technology to bring more income to your organization. And by doing so, that naturally means you can create more impact within your mission.
They're one of the first donation platforms that use technology to double your revenue without putting in twice the amount of effort. The platform uses machine learning paired with a human-centered approach (also known as, appropriate and ethical donation psychology!) to bring you more income.
How Much Does the Nonprofit Donation Platform Cost?
Here's the great news! We can essentially add this software to our list of free resources for nonprofits. Because there are no setup, platform, or subscription fees when you create an account!
They simply charges a payment processing fee when someone donates. That amount depends on the payment method, such as ACH, credit cards (paid through Stripe), or PayPal.
While Stripe and PayPal have their own custom rates, the ACH processing fee for U.S.-based nonprofits is 0.8% per transaction. However, they never pull more than $5.00 per transaction.
Plus, you can set the option to have donors cover the payment processing fees. So 100% of the donation goes straight to your organization!
What Are Fundraise Up Reviews Saying About the Platform?
It's worth it to mention that this nonprofit donation platform is already used by major organizations such as Unicef USA, Rainforest Trust, Autism Speaks, and The Salvation Army.
And as far as other Fundraise Up reviews? Well, they're all raving about the platform, too!
On Software Advice, the software has a 4.85 rating. Over at GetApp and Capterra, it has a 4.9 customer rating.
Plenty of the reviews mention the clean, intuitive interface for donors. Simplicity is the secret sauce for this platform! It's what's increasing donor activity and donor retention.
Plus, users are consistently saying that it's easy to switch to and the setup is a breeze. That means you're not struggling with downtime or with having to learn the ins and outs of a majorly complex system.
It's also worth it to note that reviews from all different size nonprofits are leaving such raving remarks. From 10 staff members and fewer up to 200 staff members – the majority of reviews highly recommend it!
The Top 5 Features of Fundraise Up That Make It One of the Best Donation Platforms for Nonprofits!
If the Fundraise Up reviews are so amazing, then what's causing them? We were curious, too. So we took a deeper look at this nonprofit donation platform, and here's what we've found.
To us, the top 5 features of the platform are: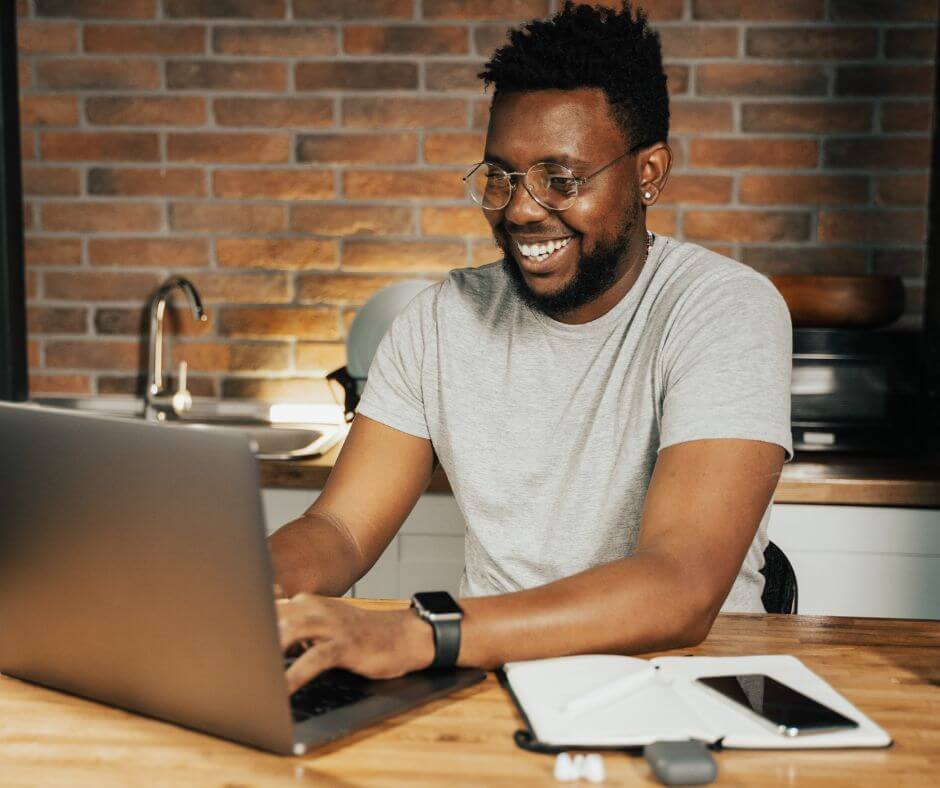 1. Simple, Effective Donation Forms and Payment Options Make Giving Easier than Ever
To bring in more donations, it's a good idea to make the process as simple as possible. That means reducing any friction your supporters might feel! For example, if your donation page is too busy or complicated, it may deter people from donating.
A simple donation form with suggested giving amounts (based on your nonprofit's averages!) with a large "Donate" button is one of the most effective ways to reduce friction.
And that's exactly what Fundraise Up uses! With AI-powered donation suggestions, too, your nonprofit can prompt amounts that are just right.
Plus, your nonprofit can easily promote recurring donations with a click of a button! That in and of itself can increase monthly donations by 10%!
2. Donor Portals Keep Supporters Engaged
One of the most fabulous things about this platform is that the creators understand that nonprofits and their supporters have a two-way relationship.
So the software considered that in the design phase! With the donor portal, your nonprofit's supporters can manage their donor information. It's especially helpful for anyone who does opt into the recurring donation plan.
Donors can update their profile and contact information, add billing and payment information, edit or cancel their recurring plans, and even download tax receipts.
So, rather than requiring donors to reach out to a staff member or volunteer at your organization, they can do it themselves. That's another way to cut friction (and boost donations)!
3. Branding Elements Create Cohesive Donation Pages and Landing Pages
Having branded elements that are consistent throughout your website, donation pages, and donation forms only increase brand awareness.
So Fundraise Up has implemented branding throughout the entire platform. You can completely customize everything that is donor-facing so they know they're interacting with your nonprofit.
Add colors and images to your donation pages. Brand your checkout form so it specifically shows what projects donor funds go to. You can even brand emails right from this nonprofit donation platform!
4. Forge Stronger Relationships with Donor Data
It's a hill we're willing to stand on forever. Data drives better decisions for your nonprofit! And thankfully, this platform allows you to monitor and pull reports and analytics to help you do that.
You can see what parts of your donation process are working and what aren't. So, you'll know what to focus on to continue improving your overall experience!
Plus, you'll have access to detailed information about all of your donations. You can see who gave, how much they gave, whether or not they're a recurring donator, and even what kind of device they used! All of that can give you more information about your ideal donors and how to cater to their needs.
5. Work Smarter, Not Harder with Tech Tool Integrations
And finally, since we're all about that automated systems life, we love to see the tech tool integrations.
You don't have to manually input information into every single platform. Instead, you can integrate particular tools with your Fundraise Up account.
For example, if a new supporter donates, it can auto-populate a new contact in your nonprofit CRM software.
There are plenty of integration opportunities, including:
Salesforce
NeonCRM
Bloomerang
Hubspot
EveryAction
Mailchimp
Quickbooks
Google Analytics
Facebook Pixel
Stripe
PayPal
There are plenty of other integration options available, too!
While there are plenty of online donation platforms available, Fundraise Up is clearly one of the best and most popular.
If you're curious to see more of the platform, then head over to Nonprofit Library to check out the free (and zero obligation) training they're offering!