What's a nonprofit without fundraising, right? And without boosting enough income, your mission can easily grow stagnant.
That's where nonprofit donation platforms come into play! These tools are absolute must-haves for nonprofits.
And that's why we've rounded up 8 of the best online donation platforms for nonprofits! Plus, we've categorized them based on specific needs.
*PLEASE NOTE: Our list of the best online donation platforms for nonprofits is based on extensive research on the tools on the market as of 2022. We have combed through each of these tools' websites, and we've dug through user reports to find helpful information.
This list is also not in any particular order. It's just a roundup of the top nonprofit donation platforms available at the moment based on our own individual research.
We do not receive any compensation for these products at Nonprofit-Apps. We are solely giving you this information to help you find the best online donation platform for your nonprofit organization.
However, some of these platforms are contributors to our sister sites, Nonprofit Library and Charity How To.*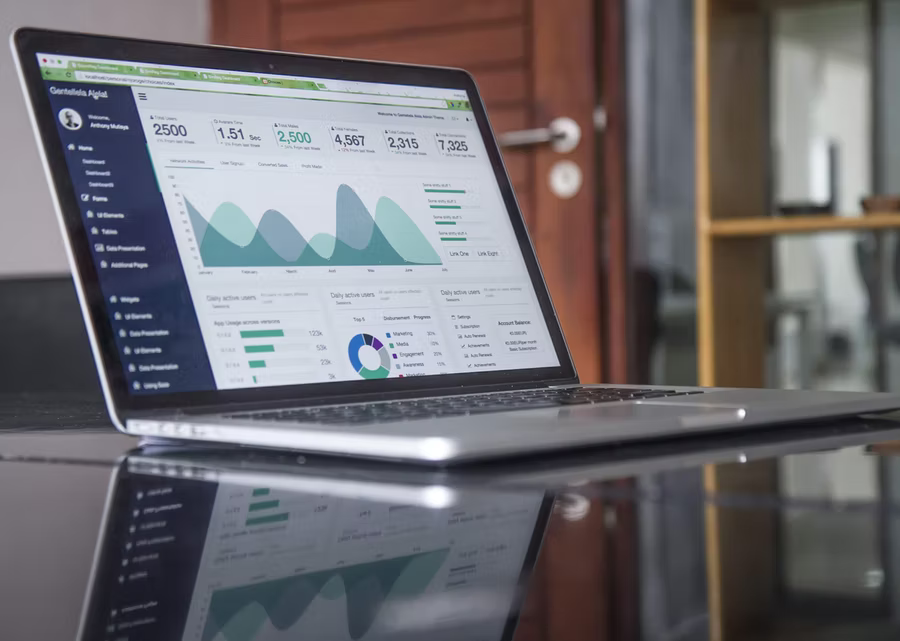 Best Online Donation Platforms for Nonprofits for Free:
We know that the majority of nonprofit organizations are living on a budget. And sometimes, it gets a little tight.
So if you need a quality nonprofit online donation platform, then these are perfect for you:
1. GiveLively
GiveLively is fully funded by the founders of the online donation platform. They cover all costs including setup fees, platform fees, and transaction fees.
Top Features of GiveLively:
Did we mention free to use?
Okay, that's not the only amazing thing about GiveLively. They offer services to help you with online fundraising efforts, event fundraising, and peer-based fundraising.
And you can create custom fundraising pages to cater to your specific campaign. With an easy donation process, your donors will be squealing over how painless it is to give!
Pricing for GiveLively:
Totally free to use. Get started here!
2. GiveButter

The good folks at GiveButter know how difficult it is to find a quality, yet low-cost software for nonprofits. That's exactly why they've created an online donation platform that's easy to use and comes with advanced fundraising services, but without a huge price tag.
GiveButter is one of the fastest-growing nonprofit online donation platforms on the market. And it's completely free to use, too!
Top Features of GiveButter:
GiveButter offers a variety of fundraising tools including payment forms, ticketed events, customized campaigns, live stream fundraising, and donor management.
Pricing for GiveButter:
GiveButter is completely free to use! No setup fees required. And transaction and processing fees are covered by 95% of supporters. 
A standard processing fee of 2.9% + $0.30 per transaction applies, but donors are given the option to cover those. And most of them do!
Platform fees are dependent on whether you show or hide Givebutter's tipping option. If you do hide tips, there will be a platform fee: 1% for a donation form, 3% for fundraising pages, and 5% for event pages.
While it's free to use, if you're looking for something a little more robust, you can upgrade to Pro and Premium plans.
And here's the best part: You can watch a completely free demo of the GiveButter online donation platform over at our sister site, Nonprofit Library!
** You get a free onboarding call when you activate your account above **
Best Online Donation Platforms for Nonprofits to Increase Recurring Donors:
Here's what we know about recurring donors:
Thanks to data from Network for Good, recurring donors, on average, give over 42% more within one year than those who give one-time gifts.
And here's what else we know:
There are some awesome online donation platforms for nonprofits that boost your recurring monthly donor program.
3. DonorBox
DonorBox is known to help increase your recurring donors. And how do they do it?
Well, they put a heavy focus on the checkout process. They encourage donors to increase contributions by offering Donorbox Memberships. Donors can opt in to monthly donations. And they're given a chance to pause, increase, and even decrease their recurring donation.
Top Features of DonorBox:
DonorBox offers advanced online fundraising features like campaign marketing, text-to-give options, crowdfunding campaigns, and donor management. And they integrate with some of our favorite low-cost and free tools for nonprofits, like MailChimp.
And in your donor management tool, you can monitor analytics and track all of your tax and legal liabilities.
Pricing for DonorBox:
You can expect to pay a platform fee of 1.5%. You'll also need to pay transaction fees, however DonorBox does give donors the option to cover processing fees.
4. Salsa Engage:
Salsa Engage is a part of Salsa Lab's suite of nonprofit CRM platforms. It's a user-friendly tool that integrates right into your CRM!
But the exciting part? Comes from the statistics! Salsa Engage users see a 74% increase in donor retention, a 24% increase in donor growth, and a 28% increase in donation growth.
Top Features of Salsa Engage:
You can personalize all of your communications with your donors. Build gorgeous fundraising pages that actually convert. Send out automated acknowledgments and thank you emails with receipts for donors' gifts. And you can track peer-to-peer fundraising, individual donation pages, and even event registrants.
Pricing for Salsa Engage:
The fee for this online donation platform is $179 per month. As for transaction fees, those vary based on your gateway processor and the merchant accounts you're using.
Best Online Donation Platforms for Nonprofits That Are the Simplest to Use:
Sometimes the bells and whistles just get in the way. And there are quite a few platforms that understand that.
So, we've gathered the best online donation platforms for nonprofits that are super easy to use! Your donors will love the simplicity of the donation process, and that'll keep them coming back again and again!
5. Donately
Donately is known for its simplified software. It's designed to be as easy as possible to use for you and your donors!
Top Features of Donately:
But simplicity doesn't mean they're skimping on giving you the goods.
With customizable donation forms, setup for recurring donations, text-to-give options, and peer-to-peer fundraising pages, you still get amazing features on this platform!
Pricing for Donately:
The platform fee for Donately is tiered. You can expect to invest 3% of your first $100K, 2% from $100K to $1M, and 1% for greater than $1M.
You're also required to pay the transaction fees which are 2.9% plus $0.30 per transaction.
6. Fundly
This nonprofit online donation platform is known as the best crowdfunding platform on the market! And it's especially great for small nonprofits who want to try crowdfunding without investing in specific software for it.
Launch crowdfunding campaigns and even encourage your donors to start peer-to-peer fundraising.
Top Features of Fundly:
Fundly boasts an easy, user-friendly donation process. And get ready for super customizable donation pages with social sharing features so your donors can show their friends what they're up to!
And with straightforward page setups, you can start gaining online donations quickly.
Pricing for Fundly:
The platform is totally free to set up, and you don't have to worry about monthly fees or contracts. You do have to pay a 4.9% transaction fee. And you'll be responsible for credit card processing fees of 2.9% + $0.30 per transaction for Stripe and international payments.
Best Online Donation Platforms for Nonprofits for Detailed Reporting:
If you're ready for a larger, more comprehensive online donation platform, then this is your section. These are some of the best online donation platforms for larger nonprofits.
And even if you're not a larger organization, if you need more robust reporting and features in your nonprofit donation platform, these will be great!
7. Fundraise Up
Fundraise Up is an excellent nonprofit donation platform for enterprise organizations. It uses AI-powered technology to help you double your annual online donations. And it even helps you triple recurring donors!
This powerhouse of an online donation platform is trusted by some of the biggest organizations out there. From UNICEF USA to Rainforest Trust to Autism Speaks, Fundraise Up delivers on its promises.
Top Features of Fundraise Up:
Snag easy-to-understand reports to segment and use donors' behaviors to 2x your online fundraising.
Fundraise Up offers advanced analytics reporting. And you can export any data point to better understand your donors' journeys.
Plus, you get awesome features like customizable forms and donation pages, embeddable donation buttons to put throughout your site, and an immersive donor management portal.
Pricing for Fundraise Up:
No setup fees, no monthly fees, and no contracts!
Fundraise Up collects a small payment per transaction. However, donors can opt to cover all transaction fees. And guess what? 92% of them do!
8. Classy
Classy is exactly as the name suggests. It's like the Mercedes of nonprofit online donation platforms.
Like Fundraise Up, Classy is another great tool for super detailed reporting on behavioral analytics.
Top Features of Classy:
Classy offers incredible, high-converting donation pages. They're mobile-friendly (which, according to the must-know stats about nonprofit online fundraising, is shown to increase donations!) and completely customizable.
Not to mention, Classy offers a wide range of fundraising tools like crowdfunding, the ability for donors to opt in to recurring donations, event management, and peer-to-peer fundraising.
Pricing for Classy:
You can either "pay as you go" or subscribe to a monthly payment option. The subscription plans start at $499/month. Click here to get started with Classy!
If you haven't yet started using a nonprofit donation platform, just know it will be absolutely revolutionary for your cause.
And we hope we've made it just a little bit easier in your search with this list of 8 of the best online donation platforms for nonprofits.
Want more related to the best nonprofit online donation platforms? Check out these posts!
The 5 Most Valuable Nonprofit Digital Marketing and Fundraising Tools
The 5 Must-Have Technology for Nonprofits to Help You Grow Your Cause
Here's the 5 Best CRM Software for Nonprofits to Streamline Your Organization