Long gone are the days of only accepting donations in the form of checks or cash! Now, your donors can support your nonprofit through payment apps like PayPal, Venmo, CashApp, and Zelle.
And one of the biggest nonprofit technology trends we're seeing? Cryptocurrency for nonprofits.
But what exactly is cryptocurrency for nonprofits? And how do you get cryptocurrency donations for your organization?
We're explaining all there is to know about cryptocurrency for nonprofits in this article.
So take a seat because class is about to begin!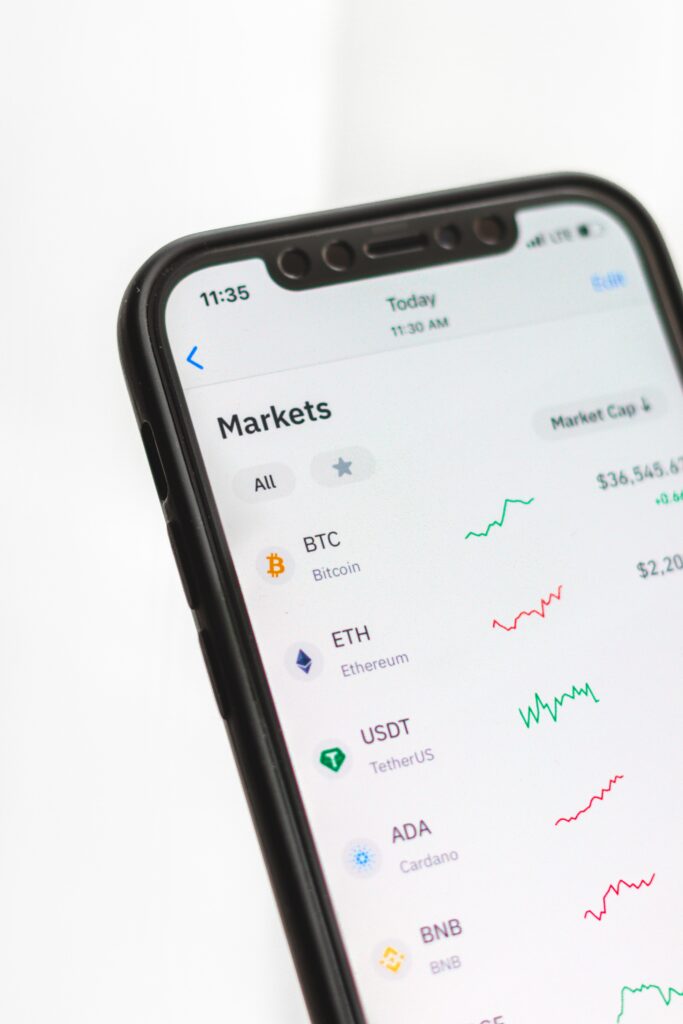 What is Cryptocurrency?
Cryptocurrency is a digital fund that works just like money does. But unlike the dollar, crypto is created by code. And it doesn't use a central regulatory body to circulate. That means that cryptocurrency can be passed from one hand to another without the use of banks or other middlemen.
What's known as a "blockchain," which is a network of computers, records and confirms any transactions.
Now, the value of cryptocurrency ebbs and flows. It comes from the perceived value, which means it may rise and fall. But, don't let that scare you! Many of the popular cryptocurrencies, like Bitcoin and Ethereum, are maintaining their value. And they can be instantly converted into dollars through platforms like Coinbase.
Who Is Most Likely to Use Cryptocurrency?
In 2021, Gemini (a cryptocurrency exchange platform) reported that the "average" cryptocurrency investor is a 38-year-old male. And their average annual income is around $111,000.
But this could easily change as more and more people begin to invest in the online currency.
As of now, though, around 74% of cryptocurrency owners are between the ages of 25 and 44. 19% range between ages 45 and 55.
What Are the IRS Requirements for Accepting Cryptocurrency Donations?
When it comes to taxing your cryptocurrency donations, the IRS treats them as property (more on that in a minute). So they're subjected to the same rules that the IRS applies to charitable donations that don't involve cash.
There are a few special forms that your donors will need to fill out when taxes are due.
For any cryptocurrency donations that are over $500 in value, your donor needs to fill out a Form 8283 with their tax return.
And with a cryptocurrency donation for a nonprofit of over $5,000, your donor needs to get a qualified appraisal.
What Are the Donor Benefits of Cryptocurrency for Nonprofits?
So, why would a donor want to make a contribution of cryptocurrency for nonprofits? The biggest reason is because they can avoid the capital gains tax.
Like we mentioned earlier, the IRS views cryptocurrency donations as property. And that means the donors who make cryptocurrency contributions make more off of gifting their cryptocurrency for nonprofits than they would if they sold it off and gave in cash.
What are the Benefits of Cryptocurrency for Nonprofits?
How about the benefits of cryptocurrency for nonprofits? Well, by accepting cryptocurrency donations, you're now opening yourself up to a brand new pool of supporters.
Cryptocurrency is a booming trend, and not just in the nonprofit sector. Many people who have invested in cryptocurrency are now sitting on quite a bit of wealth!
And there are plenty of people who have cryptocurrency who want to give to charity in a way that makes sense for them. In fact, according to The Giving Block, cryptocurrency donors are young, tech-savvy individuals. And their average donation? Is around $11,000 – that's 100 times higher than the industry average of $108!
Are There Cryptocurrency Grants for Nonprofits?
Actually, yes! The Pineapple Fund donated $55 million of Bitcoin to 60 charities in 2017. And as cryptocurrency gains popularity, we wouldn't be surprised to see more and more corporations offer cryptocurrency for nonprofits through grants. Not to mention, larger corporations can avoid capital gains taxes just like other donors can. So it makes sense for them to start offering grants for nonprofits!
What Does Your Nonprofit Need to Accept Cryptocurrency Donations?
We've established what cryptocurrency for nonprofits is, and why we should be looking at offering those types of donations. But how do you get cryptocurrency donations for your nonprofit organization?
Great question, and we're here with the answer!
1. A Cryptocurrency for Nonprofits Option on Your Online Donation Pages
First things first, you need to make sure your online donation pages reflect that you accept cryptocurrency donations.
Many online donation platforms help you do that through their software! But you can also include software like The Giving Block to help you set up your nonprofit to accept cryptocurrency donations.
2. Inform Your Supporters Through Your Nonprofit Marketing Channels
Be sure to use your nonprofit marketing channels to let your supporters know you accept cryptocurrency donations!
You can use your nonprofit email marketing, your social media marketing, and even paid social ads to inform your supporters of your new donation method.
3. Get Donor Information to Steer Clear of Anonymous Gifts
You might find as you're starting your cryptocurrency for nonprofits adventure that anonymity runs rampant among crypto donors.
That's because people don't have to give identifying information when they purchase cryptocurrency. And since their transactions are recorded in the blockchain, there's no need to identify them.
But that poses a problem for nonprofits. Because gathering donor data for your donor database, is crucial. Without identifying information, you won't be able to thank your donors properly. And you definitely won't be able to log them into your online donation platform or your CRM software. It'll be so much harder (if not almost impossible!) to get in touch with them and possibly turn them into a recurring donor.
So, on your online donation page, be sure to include a form for your cryptocurrency donors to fill out. Include the necessary information you collect from all of your supporters so you can loop them into your nonprofit's email list.
4. Use a Cryptocurrency for Nonprofits Donation Processor
A cryptocurrency processor is a platform that allows you to cash out your cryptocurrency donations.
Some nonprofits may choose to hold onto their cryptocurrency donations in the hopes that the value continues to rise. But this is a bold move! Because the value of crypto can fluctuate like crazy even in a single day.
If you're not feeling as risky (hey, no judgment here!), it's best to cash out your cryptocurrency donations as soon as possible.
And to do that, you're going to need a cryptocurrency for nonprofits donation processor. Luckily, our sister site, Nonprofit Library, has partnered with The Giving Block. So you can snag a seat in a free training on how this nonprofit cryptocurrency processor works!