Nonprofit organizations, like any other business, need to put their name out there so they can receive the support they need.
And just like any other sector, new and exciting ways to do that ebb and flow.
As the internet continues to change and new technology rises to the forefront, nonprofit technology trends come and go.
So we want to share with you 9 hot nonprofit technology trends you can take advantage of right now!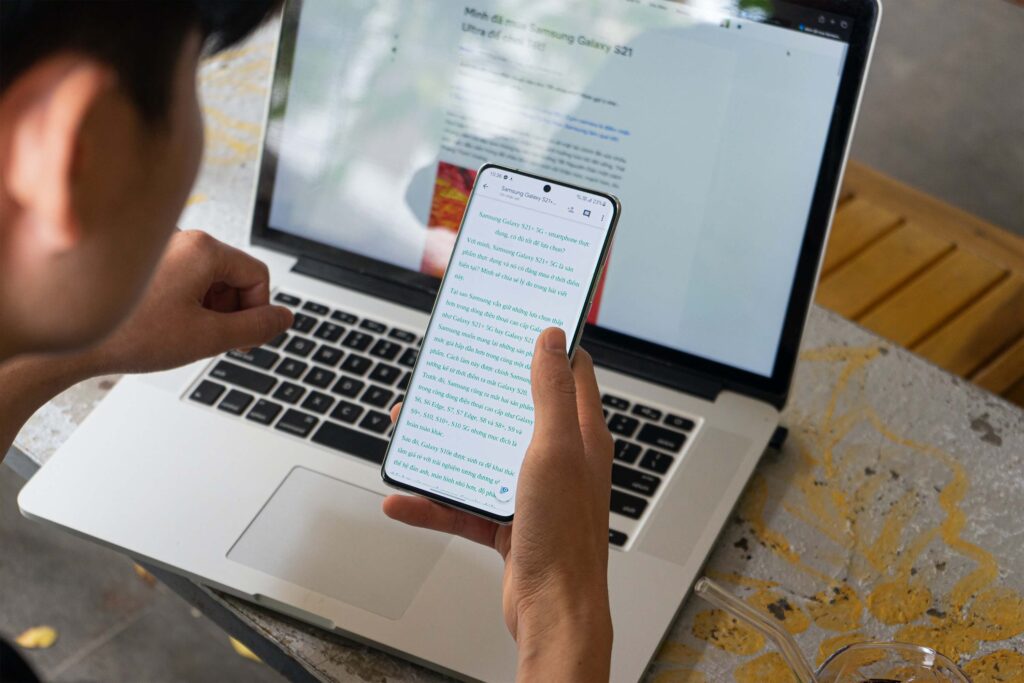 1. Multimedia Storytelling with a Focus on Video
Google has been reporting that more and more people are viewing videos when searching on the internet.
And that doesn't come as much of a surprise! With mobile phones and social media apps like Instagram and TikTok, short-form (and long-form via YouTube!) videos are all the rage.
Google has also said they're going to start prioritizing website pages that incorporate video on them because so many people love to watch them!
So nonprofit technology trends #1? Multimedia storytelling with a focus on video!
Use video on your nonprofit website's "our story" page to tell the story of your mission. Film short videos of awesome volunteers, donors, and staff members. And then use them everywhere!
You can use videos for apps like Instagram or TikTok. You can upload videos to YouTube if you're using that platform.
And you can use multimedia storytelling in your paid social media ads and even your nonprofit email marketing strategy!
2. Social Media to Connect with Supporters
Coming in at #2 on the list of nonprofit technology trends – using social media to connect with your tribe of supporters.
Now, we know that nonprofit organizations can use social media platforms to boost brand awareness. And you should absolutely keep doing that!
But gone are the days of posting to social media and ghosting the rest of your followers. A major trend in nonprofits is using the platforms to connect and build relationships with them.
That means replying to your comments and DMs, especially in a lighthearted, cheeky way (as long as the situation calls for it!).
Social media is no longer just a tool to post impactful photos. It's now a way to bond with your supporters!
3. Live Social Media Events as a Means of Virtual Fundraising
And speaking of social media, let's chat about using "go-lives" as a nonprofit virtual event platform.
Because that they can be! If you're looking for smaller-scale options for virtual fundraising platforms, live social media events are the way to go.
Plus, you can promote your live events on the same social media platforms to let your supporters know when it's all happening.
4. More Mobile-Giving
We mentioned it in our article on the statistics of nonprofit online fundraising. But it's worth mentioning here, too!
More and more people are using their smartphones to make donations to their favorite nonprofit organizations.
And that means you should set up all of your nonprofit marketing channels to be mobile-friendly!
That includes:
Give your supporters the opportunity to give how they want to give! And statistics are showing that that's through mobile phones more than ever before.
5. A Closer Look at Cybersecurity and Nonprofits
As the internet has expanded, so has malpractice on it. And with The Economist claiming that the most valuable resource in the world is data, more and more nonprofits are paying closer attention to cybersecurity.
After all, they have to protect the information of their supporters! Contributors want to know that they're giving to a trustworthy organization. So it's well worth it to invest in some of the best cybersecurity software for your nonprofit!
6. New Contribution Methods
Not too long ago, nonprofit organizations accepted only a handful of payment types from their supporters. Donors had their choice of check, cash, and eventually credit or debit cards.
But thanks to tech, accepting other contribution methods is one of the major nonprofit technology trends right now!
It's worth it to let your donors choose their preferred method of payment. And that includes the standard check, cash, debit, and credit cards.
But it also means adding in new technology like PayPal, Venmo, CashApp, and Zelle. Even cryptocurrency is making a name for itself within the nonprofit sector.
7. Setting Up for Remote Working
Once Covid-19 reared its ugly head, the world was forced to make accommodations to keep staff working.
And the nonprofit sector was no exception. Overnight, nonprofits needed to set their organizations up for remote working.
And two years later, remote working is still going strong! While hybrid working models are now taking place, remote working is proving to be just as productive.
Setting up for remote working meant many nonprofit organizations needed to adopt technology that used the cloud. And luckily, some of the best nonprofit tech is based on the cloud so staff and volunteers can access all the information they need to do their jobs!
From some of the best CRM software for nonprofits to accounting software for nonprofits, plenty of tech tools allow for remote working! And we have a feeling this nonprofit technology trend is here to stay.
8. Implementing More Automation
Automation is something we recommend quite often over here at Nonprofit-Apps. It's one of the major reasons why we stress organizations should use nonprofit technology. And for good reason!
Get ready to streamline your nonprofit organization with the best tech tools that keep you from having to do everything manually.
From auto-scheduling your emails to auto-scheduling your social media content. And from adding triggers to your accounting software to creating workflows in your online donation platforms, you can automate almost anything in your nonprofit.
9. Expanding Digital Maturity
And maybe one of the biggest nonprofit technology trends on this list? Expanding digital maturity.
Whether it's through nonprofit email marketing, setting up their CRM software, or creating their nonprofit website, the nonprofits that make it a priority see more growth and improvement in their organization.
According to Salesforce's Nonprofit Trends Report, the organizations that focused heavily on setting up their organization with nonprofit technology were more likely to meet their donation goals. Plus, the nonprofits that were rated as "high digital maturity" were often awarded more grants.
Overall, the nonprofits that focused on using more technology performed better than those that didn't.
The good news is that these nonprofit technology trends are, more than likely, going to stick around for a good while!
That means you've got time to jump on board and see how using these trends help you grow your organization.
Want more related to this? Check out these posts!
The Top 30 Statistics You Need to Know About Digital and Online Fundraising for Nonprofits
Nonprofit Technology: 4 Major Ways Technology Helps Improve Your Nonprofit Organization
The 5 Must-Have Technology for Nonprofits to Help You Grow Your Cause