You've done it!
You've built up your brand awareness for your nonprofits through your social media platforms. You've directed supporters to subscribe to your nonprofit email list.
And your organization is top of mind for so many supporters! And they love what you're doing!
Now, it's time to send 'em on to your online donation page! But before they whip out their credit cards, they want to make sure this last step looks and feels right.
So use these best practices for nonprofit donation pages to boost your online donations!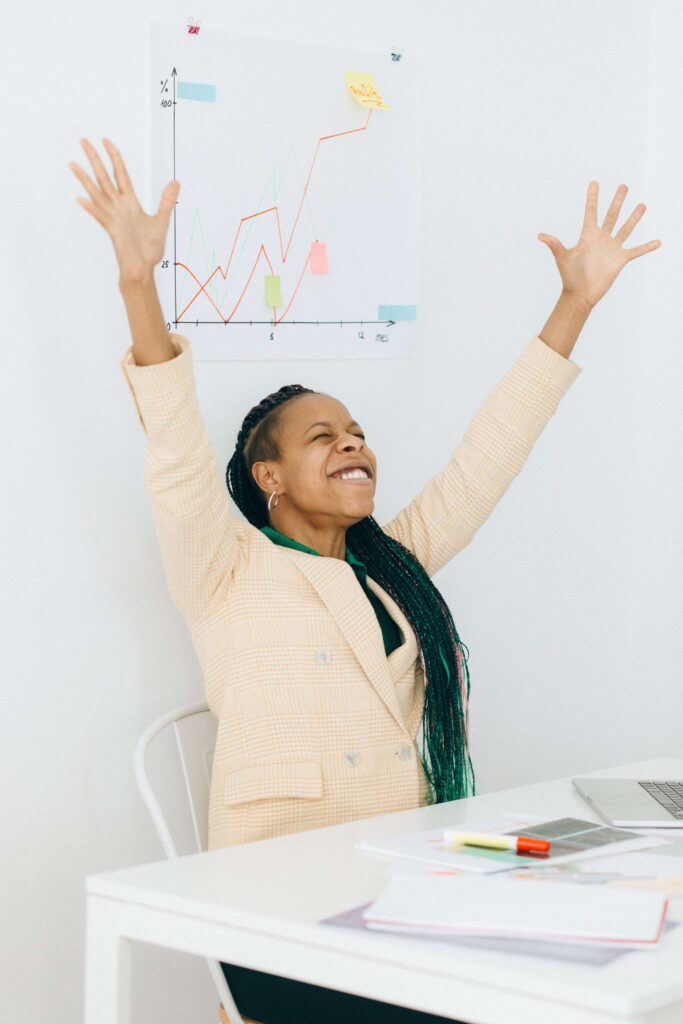 1. Make Your Online Donation Page Mobile Friendly
Just like in our nonprofit website design best practices and even nonprofit email marketing best practices, you've got to make sure your donation page is mobile-friendly.
More and more people are viewing online donation pages on their phones. And the ones who are using their phones are more likely to make a donation by using them.
So, it's incredibly important to make sure your nonprofit online donation pages are mobile-friendly!
Your nonprofit online donation platform can help you do that!
2. Keep Your Branding Consistent
Always stay consistent with your nonprofit's branding visual elements. That reassures people they are on the right page, and that they're working with the right nonprofit organization.
According to Tailor Brands, using the same colors improves brand recognition by up to 80%!
Whatever your nonprofit's color scheme is in your nonprofit email marketing, in your social media marketing, and on your website, do the same for nonprofit online donation pages!
3. Use Compelling Copywriting to Encourage Supporters to Take Action
When it comes to how to create a donation page for nonprofits, beautiful designs are one piece of the puzzle. But they're not the whole puzzle!
We like to say your nonprofit online donation page design helps to grab their attention. But your compelling copywriting keeps it!
The copywriting is what effectively communicates your mission and how your supporters' donations will help it.
So use powerful language that evokes emotion to encourage them to take action!
4. Pay Attention to What You Use in the Hero Section
The "hero" or the "above the fold" section is the top part of the nonprofit online donation page. Anything that your supporter sees before they start scrolling is part of the hero section!
And that's important because you have about 3-5 seconds before someone decides they want to keep scrolling… or they don't.
So use that space wisely! Make sure your very first lines of copy use that emotion-evoking language we talked about. Use a larger, bold font so they can easily see it. And include a powerful image that relates to your cause!
5. Get Rid of Any Distractions
Once your supporters make it this far, you want them to donate.
So don't use anything on anything distracting on any of your nonprofit online donation pages! That includes taking away navigation bars that can lead them to another page on your nonprofit website.
That means not using any internal or external website links within the copy of your nonprofit online donation page. So no videos that take them to YouTube!
And that means removing sidebars in the page design.
Anything that can be distracting or that can lead them away from nonprofit online donation pages should be removed.
6. Show Your Supporters What Their Support Is Doing for the Mission
Some supporters want a clear understanding of where their money is going. They want to know they're a part of making a difference!
Within nonprofit online donation pages' copywriting, include markers for what their donation is doing!
Does $5 feed a dog in an animal shelter for a day?
Does $25 give a child a pair of shoes they need?
Be sure to show your supporters how they're supporting your nonprofit! And include markers at all monetary levels so supporters who can't donate more still feel like they're making a difference!
7. Make Your Nonprofit Donation Page As Easy as Possible to Use
If nonprofit online donation pages take too long…
If they're too hard to read. If they're too difficult to navigate or to use…
People won't donate. It's as simple as that!
So make your nonprofit online donation pages super easy to use. Try not to use too many form fields that they have to fill out. Cut out any unnecessary information for them to fill out.
And consolidate by adding a checkbox if they're mailing address and billing address are the same.
8. Make Your Nonprofit Donation Page Secure
There are a lot of scams out there! And your supporters know that. They want to make sure their hard-earned dollars are going to someone trustworthy. And a simple way to make sure they feel safe and protected is by securing nonprofit donation pages!
Check our article on the best cybersecurity software for nonprofits to make sure your page is safe!
9. Give Your Supporters Multiple Options
Give your supporters all kinds of different options! From multiple ways to pay to multiple dollar figure amounts, give them a choice.
For multiple ways to pay, ask if they want to pay by eCheck, credit or debit card, or even cryptocurrency.
For dollar figure amounts, provide a spectrum so everyone feels like they can contribute! From $5 to $500, give them a choice. And then add a box in case someone wants to donate a custom amount.
10. Make Your Donate Buttons Clearly Visible
You'd be surprised at how often this goes overlooked! And when it does, it does affect the number of donations you receive.
Make your donate buttons clearly visible! Have them a contrasting color to your nonprofit donation page's background. Make sure it's bold and stands out so your readers' eyes go right to it!
11. Don't Leave Gifts on the Table
Many people are more than happy to opt into a recurring donor program! They just might not know about it yet. So give them the opportunity to opt into it right on the nonprofit online donation pages. You can let them choose how often they'd like their recurring donation to come through, whether it's weekly, monthly, quarterly, or annually.
And while you're at it, ask them if they have an employer who matches gifts. According to Double the Donation, an estimated $4-7 billion in matching gifts goes unclaimed every year. That's usually for two reasons. The first is that supporters don't know if their employer matches gifts.
But the second? Is simply because nonprofits forget to ask for matching gifts on their online donation pages.
Your nonprofit online donation platform can help you set both of these options up!
12. Tell Them What Comes Next
Don't leave them hanging after they make their contribution! Tell them what they can expect next. If you email them a receipt, say so. And offer them the opportunity to subscribe to your nonprofit's email list.
13. Add a Survey on Your Thank You Page After They Donate
Once they've made their donation, set up a redirected thank you page. Be sure to thank them for their contribution and tell them how much you appreciate it!
You can also use this thank you page as a way to ask if they'd be willing to participate in a survey. This will give you the chance to gather more information from them to help you build your nonprofit donor database!
And there you have it! 13 best practices for nonprofit online donation pages. Be sure to test these out and see how they work for your organization! 
Don't forget – there are many nonprofit online donation platforms that can help you implement all of these best practices for your donation pages.
Want more related to this? Check out these posts!
The 8 Best Online Donation Platforms for Nonprofits to Boost Your Income
The Top 6 Nonprofit Online Fundraising Best Practices to Meet Your Monthly Goals

Top 9 Best Practices for Nonprofit Website Design to Make a Great First Impression