There are all kinds of social media apps out there nowadays. And it seems like every time you open up your phone, a new one is announced.
Between Instagram, Facebook, Youtube, TikTok, and LinkedIn, creating a social media strategy for nonprofits can feel overwhelming.
How are you even supposed to show up on all of them? And if you're dividing your time between them all, how are you creating enough quality content?
What if we told you… you didn't have to be on all of them. Well, the rumors are true! You don't have to be on all of them.
We're explaining more about how to figure out which are the best social media platforms for nonprofits to help you drive donations to your organization!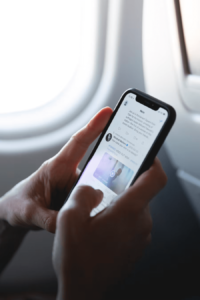 Why is Social Media Important for Nonprofits?
When you're around large groups of people, how often do you see people on their phones? Or doing a quick sweep of their arm to film the room?
There's no way to really know what they're doing. But we're willing to bet they're on social media. According to Statista, over 3.6 billion people were using social media across the world in 2020.
And here are a few more quick online fundraising statistics that show why social media is so important, specifically for nonprofits.
From Nonprofit Source, "55% of people who engage with nonprofits on social media end up taking some kind of action."
And Global NGO Technology Report says, "71% of nonprofits worldwide agree that social media is effective for nonprofit fundraising."
Finally, Classy reports, "Social media drives 57% of traffic to fundraising campaign pages."
All this goes to show, social media is one of the top ways to build brand awareness, grow a community of dedicated supporters, and drive traffic to your nonprofit online fundraising efforts.
How to Use Social Media for Nonprofits?
Okay, you know that social media is important for nonprofits. But how do you use the sites for your cause?
Between the million and one other things on your to-do list, how are you supposed to post to every single platform (with good quality content to boot)?
Here's what we suggest:
Don't!
Yep. You heard it here first. We do not suggest posting to every single social media platform for nonprofits.
Instead! Choose one to two platforms you want to focus on. Give all your energy and effort to those two social media sites. And see how they work for you!
Give your nonprofit plenty of time to sink into a strategy.
We suggest at least 90 days of consistently showing up on your chosen 1-2 social sites. And then reassess. Are you seeing traffic to your fundraising campaign pages? Are people taking some kind of action for your cause?
If those 1-2 platforms are working, then great! Keep doing what you're doing, while maybe adding in a tweak or two to your social media strategy.
And at that point, you might consider adding another social site. Or you might decide the original 1-2 sites are working for you, and that's all you need!
The key is – don't stretch yourself too thin. Because when people do, that's when they get inconsistent with their nonprofit social media strategy. And then they don't see their efforts paying off.
How to Decide Which Social Media Platforms for Nonprofits to Use?
Every nonprofit is different. And that means the right social media platform for you is different from the nonprofit next door.
So how do you decide? it all comes down to your nonprofit data!
Use your donor database for nonprofits to pull information about your current supporters. Find out the average age range and location. Figure out what their interests are.
When you use your own nonprofit data, you can make the best decision on the best social media platform for your organization.
The Best Social Media Platforms for Nonprofits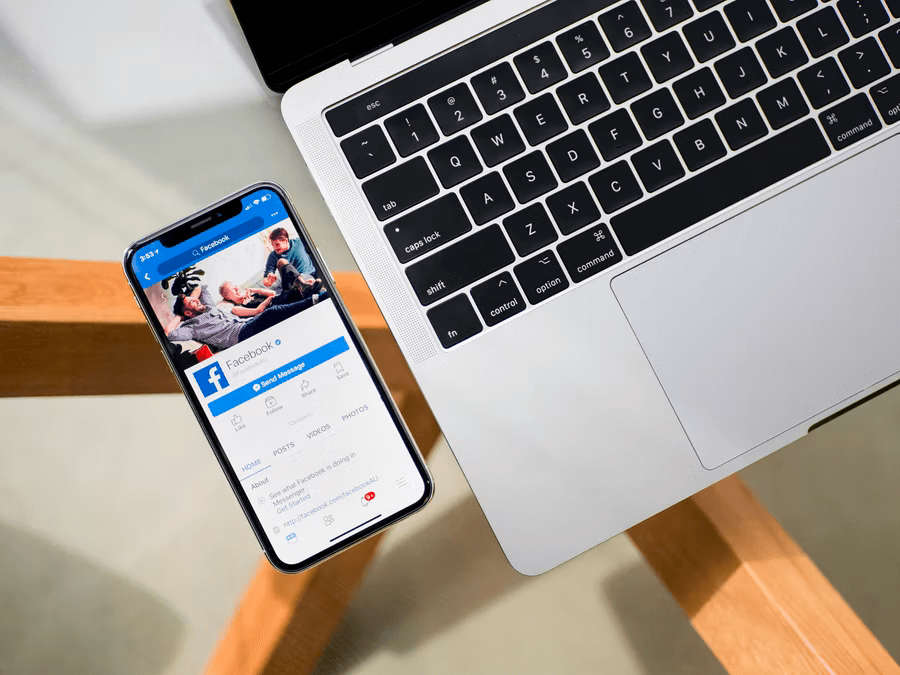 Overall, though, what are the best social media platforms for nonprofits to choose from?
And how do you match up the data from these social sites to your nonprofit data?
We'll take you through each of the top sites:
1. LinkedIn for Nonprofits
LinkedIn is the site to network with other professionals. The site is full of thought leaders and professionals who truly care about building credibility among each other's brands. With 810 million members on LinkedIn, it is definitely a top contender for the best social media platforms for nonprofits.
Demographics for LinkedIn for Nonprofits:
According to Hootsuite, the most active age group on LinkedIn is those between 46 and 55 years old. That being said, many executive-level professionals peruse the site daily. So if your ideal donor or your main supporters fit the bill, then LinkedIn for nonprofits may be the best platform for you to use!
And good news! Our sister site, Charity How To, has a free webinar on how to use LinkedIn to expand your network.
2. Instagram for Nonprofits
Instagram has grown to be one of the most popular social media platforms for people worldwide. There are plenty of opportunities for your nonprofit to build a community of supporters who align with your mission's values.
Demographics for Instagram for Nonprofits:
Over half of Instagram users are between the ages of 18 and 29. It's a social media platform that's perfect for nonprofits that find their supporters fall in that range, too.
The second-largest age range on Instagram is that of 30-49 years. Users in this range make up a solid 40% of the platform. So if this is your target range, you might find success with Instagram for nonprofits, too!
3. Twitter for Nonprofits
With the limiting 280 characters, using Twitter to help build brand awareness and drive traffic may be challenging. However, there are millions of people who use Twitter every month. So it can't be ruled out completely.
If your nonprofit primarily needs to give out time-sensitive information or quick updates, this may be one of the best social media platforms for your nonprofit.
4. YouTube for Nonprofits
Video content is one of the hottest digital marketing trends right now! Even Google has come out saying they're prioritizing video content in terms of SEO.
So, if you already create video content or if you want to start, then it may be worth it to start using YouTube. Not only do you have to post less frequently than other platforms like Twitter or Instagram, but you can use your content elsewhere, too.
When you create a video, you can upload it to YouTube to build brand awareness. You can also use the same content on a specific page on your nonprofit website. Or you can use it in your email marketing strategy.
5. Facebook for Nonprofits
Other than Myspace (remember those days?), Facebook is the original social media platform. And with 1.8 billion active users, it's still one of the most popular.
And if you want a way to incorporate fundraising tools directly into your social media strategy, then this is the way to go. From allowing its nonprofit users to add donate buttons to their pages, to setting its average user up for birthday crowdfunding campaigns, Facebook is a great way to increase donations.
With Facebook's robust fundraising tools, you can use Facebook Ads to reach a whole new audience, too!
Demographics of Facebook for Nonprofits:
Much like Instagram, the most active group on Facebook are between 25 and 34 years of age. Check your nonprofit data to see if that fits your average supporter!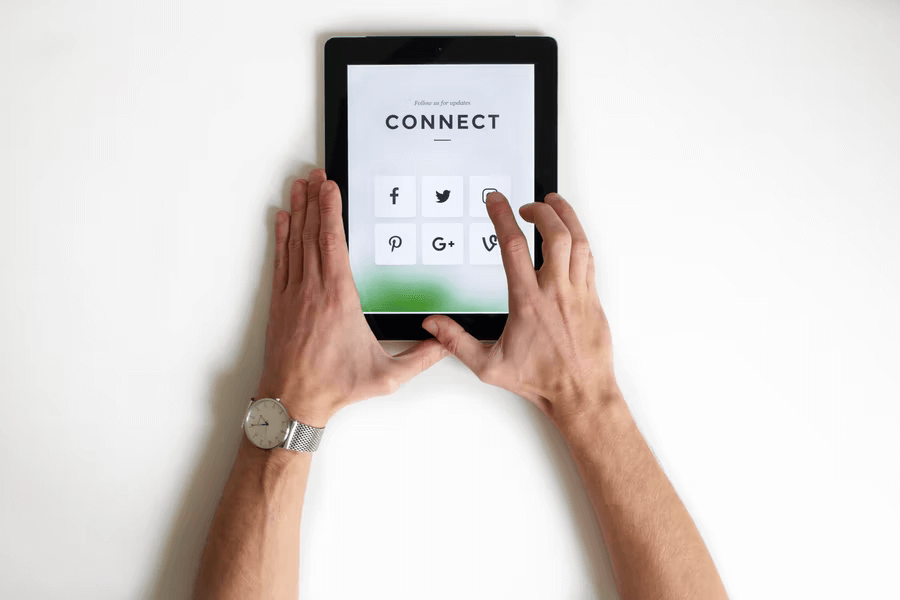 Don't let your social media strategy overwhelm you. Because the truth is, you don't have to be on every single social media platform for your nonprofit.
In fact, it doesn't make sense to! If your ideal donor doesn't spend time on Twitter, then it makes no sense to spend effort and energy on that platform. Instead, get comfortable and confident with the social media platforms they do use!

And as you're deciding on the best social media platforms for nonprofits, you may also want to consider adding social media management tools to make the job even easier. We've gotcha covered there! Read more about our favorite social media tools for your nonprofit here.