Every marketing tool has its place in a nonprofit marketing strategy. Social media, websites, paid ads, and everything in-between helps to bring in the support your organization needs.
But, while we always recommend you have those in place, they just don't do what nonprofit email fundraising does!
Nonprofit email marketing is still one of the most effective ways to gain support from your tribe of people who love your mission.
So, we're here to give you 10 easy nonprofit email fundraising best practices you can start using today!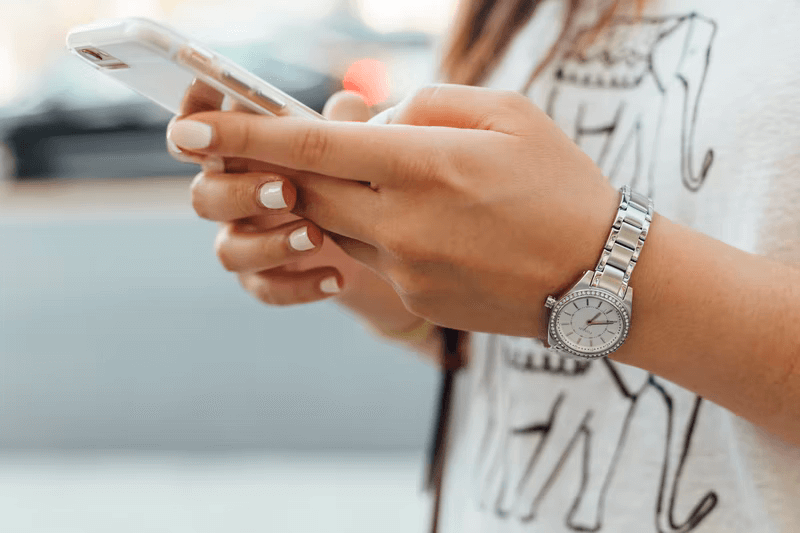 1. Set Your Goals, First
Before you do anything else, you need to set your goals. What's the purpose of your nonprofit email fundraising campaign?
Are you trying to reach a certain audience? What's the dollar amount you need to hit? How many major donations are you wanting to raise?
Once you have your goals set, then you can get started on the rest of this list of nonprofit email fundraising best practices!
2. Choose the Best Segmented List of Your Nonprofit Email Subscribers
With your goals set, you can better choose the segmented list you want to send your nonprofit email fundraising campaign out to.
Are you wanting to engage new donors so they can make their first contributions? If so, then target them, and tailor your nonprofit email campaign to where they are in their donor journey.
What about large donations from people who've contributed to your nonprofit before? If that's the case, you'll end up writing a different email campaign than for brand new donors!
Choosing the right segment of your nonprofit email list is key to hitting your goals!
3. Create an Attention-Grabbing Subject Line
This is one of the most important nonprofit email fundraising best practices! Because without an awesome, attention-grabbing subject line, not many people will click into your email.
This is one you may have to A/B test to see what works best for your nonprofit email subscribers (we'll talk more about A/B testing in a minute). But once you figure it out, it's a game-changer!
Here are a few ways to write the almighty subject line:
Keep them short – 4-15 characters
Pique their curiosity by creating an "open loop." Make them say, "okay I've gotta know what they're talking about!"
Ask a question in your subject line
Create a sense of urgency, like "only 4 hours left to double your impact!"
Every so often, add their first name to the subject line
4. Format Your Nonprofit Fundraising Emails Correctly
Our attention span is getting shorter and shorter (thanks, TikTok!), so we have to accommodate that!
That's why formatting your emails correctly is one of the major nonprofit email best practices.
We're tailoring our emails to keep the attention of our readers. And to do that, we suggest:
Not using big blocks of text. Instead, space in between lines to add more white space.
Using bullet lists where it makes sense to.
Keep your paragraphs down to 2-3 sentences.
Make sure everything is mobile-friendly!
Don't crowd your email with too many images
5. Use Storytelling in Your Nonprofit Fundraising Email Copywriting
It's no secret that storytelling makes a huge impact on the human brain! It's how we understand the world around us. And that's exactly why we've included that in our list of nonprofit email fundraising best practices. 
Tell the story of your mission as it directly relates to the donation someone's about to make.
6. Use Your Nonprofit Branding, But Stay Simple
Don't forget to jazz up your nonprofit email fundraising campaigns a little bit with your nonprofit branding. But don't get too carried away with super unique and bold designs.
You don't want to distract your readers from what you want them to do! And you want to make it super easy for them to read everything in your email.
7. Keep it Short and Sweet
There's a fine balance you'll have to work here because you don't want to come right out the gate and ask for a donation.
But you don't want to risk losing their attention by using a long email, either! Save your longer emails for your nurture campaigns.
For your donation campaigns, stick to between 300 and 500 words!
8. Focus On Your Goal Throughout
Don't get distracted from your goal, which is to increase your donations!
It's easy to remember, "oh yeah, we're doing this awesome thing right now in our mission! Let me tell you about it!" But for the sake of nonprofit fundraising email best practices, stay away from doing that.
Stick with your goal of asking for a donation from your supporters. All of your other updates can come in your nurturing campaign!
9. Include One Call to Action in Your Nonprofit Fundraising Email
With your nonprofit email fundraising campaign, it's best to not overwhelm your readers with too many options. You don't want them to click off of the email unless it's to donate!
Now, that doesn't mean you can't ask them multiple times in the email to donate to the cause. You should, actually, pepper your "donate" CTA throughout the fundraising email!
But instead of using multiple links that go to different pages of your nonprofit website, just use the one call to action that takes them to your nonprofit online donation page.
So, if you can use multiple asks that link to the same donation page throughout the nonprofit fundraising email, where should they go?
Great question!
We recommend at least 3:
One at the beginning of your email, as you introduce your cause with your storytelling technique
One at the end of your email. This is usually the big button you want to include!
One in a P.S. section – a lot of readers skip right down to the end, which is why you should include a P.S!
10. Do A/B Testing in Your Nonprofit Fundraising Email Campaign
The thing about nonprofit email marketing is that there's always room for improvement! You can always use our email fundraising best practices, but you never truly know what works best for your nonprofit's donor database until you test it!
So create two versions of your nonprofit email fundraising campaigns, and compare them to each other. Send version A out to a select group of your segmented list and monitor your email analytics. Then send B out and see how it compares!
That's A/B testing. And once you collect that data, you'll know even more about how to reach your supporters next time!
When it comes to nonprofit email fundraising best practices, everything might feel intimidating or even overwhelming.
But we're not about that here at Nonprofit-Apps! We want to make it as smooth and simple as possible so you start seeing results.
Did you know you can do every single thing on our list of email fundraising best practices with your nonprofit email marketing software? Yep! We've chosen some of the best email marketing tools to help you do all of this!
Want more related to this? Check out these posts:
9 Easy Ways to Build an Email List for Your Nonprofit Organization
4 Best Email Marketing Software for Nonprofits to Bring in More Donations
11 Nonprofit Email Marketing Best Practices to Improve Your Strategy