What do all of these have in common?
You send out a monthly newsletter that showcases your amazing volunteers and how they've helped your mission these past 30 days.
You send out a "one-day donation!" campaign to a list of warm subscribers, who've been following your nonprofit organization for a while.
You have an upcoming virtual fundraising event, and you want to send out an email reminding a list of subscribers who've already signed up to attend.
"Is it 'what is the best email marketing software for nonprofits,' Alex?"
If you guessed that, you nailed it. (And you would so win Jeopardy, for sure!)
Email marketing for nonprofits is a major tool that can help you streamline and grow your organization!
And the first step towards planning your email marketing strategy? Get set up with the best email marketing software for nonprofits!
We're covering 'em in this post: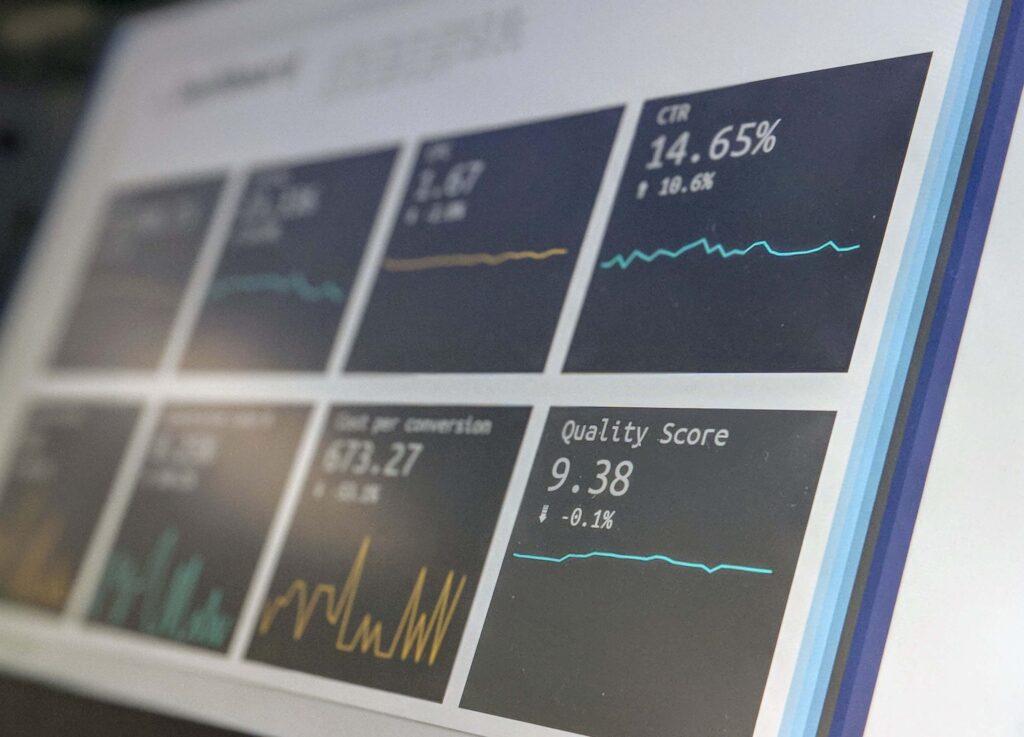 What is Email Marketing Software for Nonprofits?
But first!
What is email marketing software for nonprofits? Email marketing software helps you put your email marketing strategy into practice.
Kind of like CRM software for nonprofits, email marketing platforms are a central hub to keep your list of subscribers organized. And they're the place where you create and send out your campaigns.
Here's the important part, too! What differentiates email marketing software from tools like Gmail is the fact you can automatically send out campaigns to multiple subscribers all at once. Whether you want to send one newsletter to every single person on your list, or you want to send out a personalized email to one segment on your list, you can do it all with email marketing software.
Not to mention, this software let you monitor your analytics when it comes to your campaigns. You can keep track of how many people opened your emails. You can see how many people clicked on links in your emails. You can even see how many people haven't opened an email in a set amount of time.
These are all super important tools to use within your overall email marketing strategy! So you have to be sure you find the best email marketing software for your organization.
What to Look for in the Best Email Marketing Software for Nonprofits?
So, we know what email marketing software is! But to find the best one for your nonprofit, what in the world should you even look for?
We've got you covered there! Here's a quick rundown of what you should be on the lookout for when choosing the best email marketing software for nonprofits:
A powerful email builder so you don't have to code any designs (unless you want to)
A wide selection of pre-made templates so you can choose the best one for your campaign
Mobile responsiveness (because according to statistics for online fundraising for nonprofits, more donors are contributing via mobile devices!)
Solid analytics and reporting functions
Integrations with your technology for nonprofits
Reasonable monthly send limits
Customer support
Fair pricing
Of course, some of these features and functions may be more of a priority to you than others. And that's okay! Be sure to make a list of what you need for your nonprofit.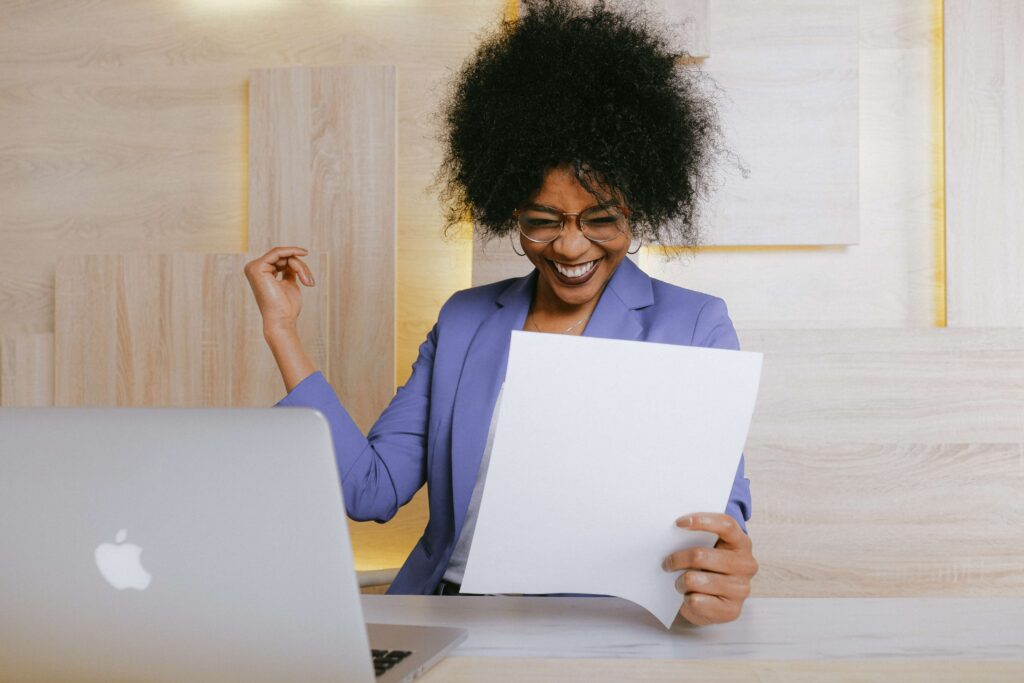 What Are 4 of the Best Email Marketing Software for Nonprofits?
It's that time! Without further ado, we're listing the best email marketing software for nonprofits.
*PLEASE NOTE: Our list of the best email marketing software for nonprofits is based on research on the tools on the market as of 2022. We've read their websites, user reviews, and reports to find helpful information.
This list is not in any particular order.
We do not receive any compensation for these products at Nonprofit-Apps. We are solely giving you this information to help you find the best software for your nonprofit organization.*
1. MailChimp
First on the list is MailChimp! This email marketing software for nonprofits is one of the most popular, and for good reason. It's a powerhouse of a platform and it offers great pricing.
You can completely automate and segment your email list based on different categories of subscribers. For example, you can have one list of email subscribers who have donated before, and another list who haven't.
Other features of MailChimp include:
Is MailChimp Free for Nonprofits?
Many people ask "is MailChimp free for nonprofits?" The short answer is no. But! They do offer a 15% discount for nonprofits. And if you authorize your account as a means of security, you'll get an additional 10% off.
So, no, MailChimp is not free for nonprofits. But! They do offer great nonprofit pricing.
Their pricing is set up in tiered plans, with the very basic plan listed as $0/month. However, you may find that you quickly grow out of their free plan. From there, the plans start at $11/month!
2. Constant Contact
This is the best email marketing software for nonprofits if you know you want excellent customer service! Constant Contact's customer service is known to be responsive, so if you need help getting started with the platform, this is a great option.
Other great features of Constant Contact include:
Reliable deliverability so you know your emails are getting to the right inboxes
Integrations with other nonprofit tech tools
Pre-designed templates
One-time fees to customize emails based on your nonprofit branding
Marketing automation
Is Constant Contact Free for Nonprofits?
No, Constant Contact is not free for nonprofits. But they do offer a 20% 6-month pre-pay discount for organizations which gives you access to all the tools needed to create your nonprofit email campaigns! You can also snag a 30% discount for a 12-month pre-pay plan.
3. Flodesk
Flodesk is relatively new to the email marketing platform game. But they're making a name for themselves quickly!
Flodesk landed on our list because of its send limits, its intuitive email design-builder, workflows, and its price point.
They've created a reputation that precedes them from their email design-builder. You can easily (and we mean easily) create beautiful emails that look like a graphic designer created them. The best part? You can do it super-mega fast. With their layouts and templates, you can drag and drop beautiful designs and then copy and paste your email copy right in there.
Other features of Flodesk include:

Integration with other nonprofit tech tools
Intuitive email design-builder
Unlimited email sends each month
Powerful email marketing automation and workflows
Analytics and reporting
Flat rate of $38/month no matter how big your email list gets!
Free 30-day trial (with no credit card required!)
Is Flodesk Free for Nonprofits?
Flodesk is not free for nonprofits. But they do offer a free 30-day trial with no credit card required. You can opt to pay monthly at $38 per month or annually at $418 per year.
4. VerticalResponse
VerticalResponse is one of the best email marketing software for nonprofits because of its amazing send limit. With this software, you can send out 10,000 free emails per month as a nonprofit!
So depending on the size of your nonprofit organization, you may not even need to upgrade to one of their paid plans!
VerticalResponse has a great email builder with preformatted content blocks. You can edit and create content to match your nonprofit's brand right in the platform.
Other features of VerticalResponse include:

Marketing automation
A/B testing to discover what works and what doesn't for your lists
Integration with nonprofit tech tools
Custom landing pages
Analytics and reporting
Survey design to learn what your list cares about
Is VerticalResponse Free for Nonprofits?
No, VerticalResponse is not free for nonprofit organizations. However, they do offer incredible discounts and perks for nonprofits!
Their 10,000 free emails per month is one of their awesome perks. In addition, nonprofits also get a 15% discount on emails that pass the 10,000 mark.
Their paid plans range from $11/month to $196/month, and all of those plans are based on the size of your email list.
5. Emma
This email marketing tool for nonprofits has made a reputation for itself based on the intentional automation and segmentation features it offers!
With automation, Emma helps nonprofits take the mundane, manual labor out of email marketing. So, let's say for example, your nonprofit had a fundraiser. Before Emma? A team would take a week after the fundraiser to manually send out thank you emails to attendees. 
But with Emma? The thank you emails can automatically be sent out an hour after the event is over.
That creates a more streamlined process for your teams, making it easier to do your job and make more impact in your mission.
And with the powerful segmentation that Emma offers, your supporters can receive an even more personalized donor experience! That'll keep them coming back time and time again. 
What about the other features of Emma? They include:
Detailed insights on an insights dashboard so you can see what's working for your supporters (and what's not!)
Drag-and-drop email editor so you can create beautiful emails (without spending hours on design)
Mobile design mode because we know that more supporters are giving from their phones
List segmentation to create a more personalized experience for your supporters
Branding elements so your supporters know it's your organization
Is Emma Free for Nonprofits?
No, Emma is not free for nonprofit organizations. And while it's a powerful tool that comes with amazing segmentation features, the price point can feel a little steep.
Tiers start at $99 per month for 10,000 contacts with an annual contract. So, it's definitely a platform that requires nonprofits who rely heavily on email marketing.
But, that being said, many incredible organizations reap the benefits of this platform. Missions like Charity: Water, Cystic Fibrosis Foundation, and Agape Animal Rescue and Training Center all use Emma! It's a platform that knows how to get the job done so you can see ROI from your email marketing efforts. 
6. Campaign Monitor
It's a highly trusted email marketing platform for nonprofits, powering emails for organizations like Cure Brain Cancer Foundation, Unicef, Girls Write Now, and Library of America.
One of the best parts about Campaign Monitor is the ability to create personalized campaigns. Change images or even email copy based on the individual supporters and their interests or demographics. 
Other features of Campaign Monitor include:
You have your choice from a library of email templates so your team won't have to waste hours creating email designs
Easily brand your emails by inputting your nonprofit's website URL – the tool will automatically import all of your nonprofit's branding essentials! 
Link review tool keeps your nonprofit from sending any broken or outdated hyperlinks to your subscribers
Create custom flows to reach your supporters wherever they are on their donor journey
Is Campaign Monitor Free for Nonprofits?
While Campaign Monitor isn't free for nonprofits, they do understand the hard work organizations are doing for the community and the world. So they offer a 15% discount for eligible nonprofits.
Their pricing works on a sliding scale. The more contacts you have on your email list, the more the price increases. However, it's an affordable email marketing platform for nonprofits!
Their core plan of basic features (and an email list of < 420) starts at $9 per month. If you're looking for unlimited emails (aka, your nonprofit sends out lots of emails), plans start around $29 per month.
But the truly great thing about it is you can pay per campaign, rather than signing an annual contract. It's perfect if your nonprofit is just dipping its toe into email marketing. Or, it's a great choice if you'd rather try out a few of the best email marketing platforms before committing to one!
7. AWeber
Up next on our list of some of the best email marketing software for nonprofits is AWeber.
This may be the right choice for your nonprofit if you're just beginning your email marketing journey (think less than 500 contacts), and you need to stick to a tighter budget.
It's a full-fledged email marketing tool, complete with a drag-and-drop editor and email automations. 
Other features of AWeber include:
Pre-built email templates so you can get your emails sent faster
Email automation to take the manual labor out of contacting all of your supporters
Reports and analytics so you know what's working and what you need to fix
Landing pages and sign-up forms using the same drag-and-drop editor
Is AWeber Free for Nonprofits?
Like many other email marketing software for nonprofits, AWeber wants to give back to those who are already giving back to society. So, they're offering a 25% discount for all eligible nonprofit organizations. Plus, they're offering 3 months free to get your nonprofit started.
There's no gatekeeping here, either! You'll get access to all of their tools and features, including automation features.
Plans start at $19.99 per month for up to 500 contacts on your email list. If you choose to pay annually, you'll save, too! 
8. Active Campaign
Maybe your nonprofit has already been swimming in the shallow end of the email marketing world for a little while.
Maybe your nonprofit's email list is ever-growing. And maybe your team needs something a little more advanced. 
Active Campaign could be what you're looking for! It's a more advanced email marketing platform for nonprofits. But with it, you'll have complete flexibility and control over what your organization needs. 
Where this platform shines is in the advanced automation features they offer. You can set up simple flows if that's all you need at the moment. Or you can create custom, complex campaigns for specific stages of the donor journey.
And where there's advanced automation, there's advanced segmentation. Get hyper-focused on the key demographics of your ideal donors. Then, create email campaigns that align with that. Your nonprofit can create a laser-focused personalized experience using this feature!
Is Active Campaign Free for Nonprofits?
It's another tool that is not free for nonprofits. But they're still keeping your organization in mind! You can snag a 20% discount as an eligible nonprofit for the email marketing tool.
Pricing (without the discount) starts at $29 per month for the Active Campaign Lite version. 
9. HubSpot
And last (but certainly not least!) on our list of some of the best email marketing software for nonprofits, we have HubSpot. 
This is an excellent tool for nonprofits, especially if they're starting out and need something that's within budget.
It's also great if you're looking to minimize your nonprofit tech tools, as the email marketing platform is integrated with HubSpot CRM.
One of the best features of this tool is the trusted deliverability rate. Because it's powered by HubSpot, you can send emails knowing that they're going straight to supporters' inboxes – not their spam folders. 
Other awesome features of HubSpot email marketing are:
Drag-and-drop editor to customize your email design layouts
Pre-built email templates to take the guesswork out of designs
Automatic integration with HubSpot's CRM tool
Email automation so you can batch your emails, rather than spending hours every week on new ones
Is HubSpot Free for Nonprofits?
Yes! HubSpot's CRM and email marketing tool (which are combined!) are both free for nonprofits.
There are limitations to it, though. For example, the email tools are limited to up to 2,000 sends per month. And your emails will also include HubSpot branding.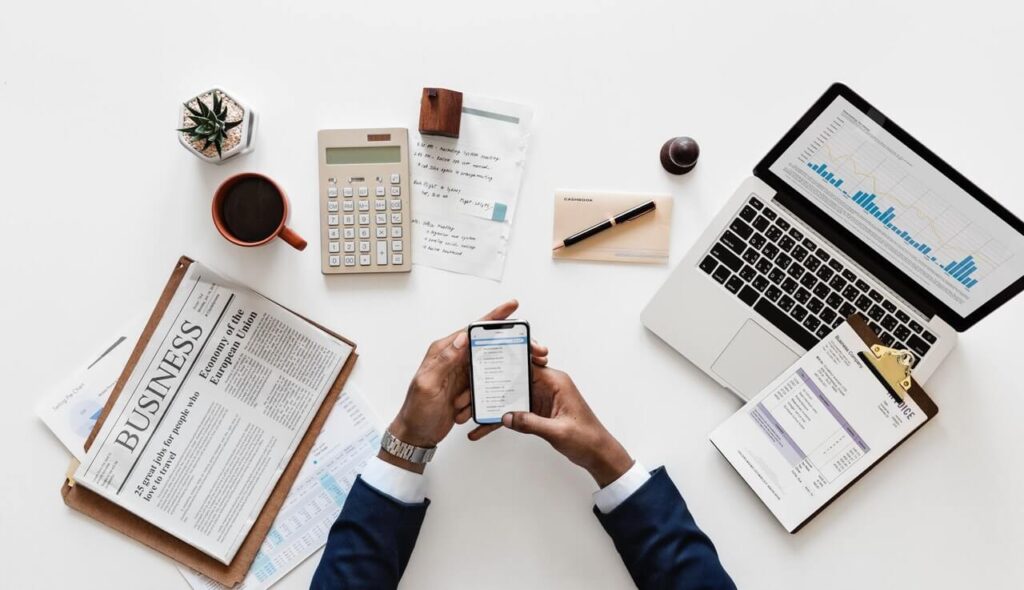 Your email marketing strategy is largely dependent on the platform you go with. But since online fundraising for nonprofits statistics have said that email marketing is (so) not dead, it's a great idea to choose one of the best email marketing software for nonprofits!
These top 4 platforms will help you bring in more donations and grow your nonprofit!
Want more related to this? Check out these blog posts!
11 Nonprofit Email Marketing Best Practices to Improve Your Strategy
10 Easy Nonprofit Email Fundraising Best Practices You Can Start Using Today
9 Ways to Build an Email List for Your Nonprofit Organization