Okay, let's do a quick vision exercise.
Close your eyes. (Well, read the instructions first and then close your eyes.)
Picture a giant M in yellow.
When you think of that, what business comes to mind?
Probably McDonald's, right?
But why does it come to mind? If it's just a yellow M, why would that conjure up an image of a fast-food burger?
That's all because of branding, friend!
And that's what we're talking about today – nonprofit branding, what a brand kit is, and how to make one super quickly and easily.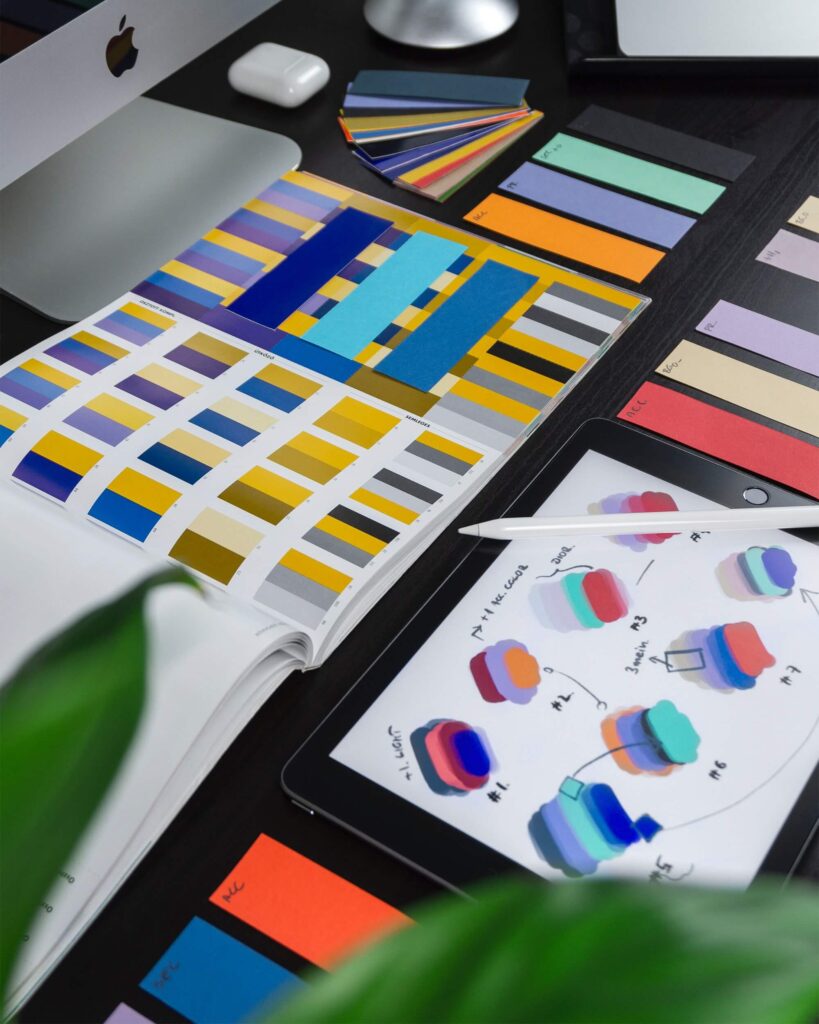 What is Nonprofit Branding?
What is nonprofit branding, though? Branding itself is a collection of visual and written elements that help you communicate your nonprofit without having to ever say the name of your nonprofit.
With strong nonprofit branding, your supporters can pick your organization out of a lineup of others just by looking at a color palette. Or just by seeing your logo.
And that's a good thing! You want your donors to do that. Because when they can do that, that means they know your brand. You're top of mind for them.
So when it comes time to make their monthly, quarterly, or annual donation? They're thinking of your nonprofit first!
Using strong nonprofit branding is a key way to boost awareness. And ultimately, that leads to an increase in fundraising, volunteer efforts, and engagement.
What is a Nonprofit Brand Kit?
What about a nonprofit branding kit? Your kit is a single working document that includes all of the components that make up your brand.
Believe it or not, your nonprofit branding includes more than just visual elements. It also includes how you position your organization and how you sound when you show up in all of your digital marketing efforts.
You pull up your nonprofit branding kit anytime you update your website or anytime you write new content for your organization.
What's Included in a Nonprofit Branding Kit?
Your nonprofit branding kit includes all the goodies that make up your overall brand strategy for your organization. That includes the following:
1. Nonprofit Name
Obviously, you've gotta have the name of your nonprofit!
2. Purpose
This is the reason why your mission was started. It can include your mission, too. But you also want to really dig deep into the why behind the start of the organization. What propelled your organization to take action?
Get crystal clear on this because this is the root of everything else in your nonprofit branding kit.
3. Brand Voice and Personality
Like we mentioned earlier, branding for nonprofits doesn't just include visual elements. It also includes how you show up as an organization, too.
Addressing this first makes determining the visual elements of your branding for nonprofits easier.
4. Logo
The first of the visual elements is the nonprofit logo. This should be something memorable that supporters can easily pick out of a lineup of other organizations. That will keep your nonprofit clear in their minds.
You can have a logo that just includes text. Or your nonprofit can have a logo that includes elements related to your mission. For example, Unicef has a globe with an adult and child silhouette.
While you can choose either of those routes, including some kind of graphic in your logo can help with brand recognition!
5. Typography
Did you know that typography can actually evoke a specific mood or personality? So having the right typography better conveys the nonprofit's brand voice and personality!
For example, if the nonprofit is more casual in conversation, then using a Sans serif typeface is more likely to convey that than using a serif typeface.
6. Color Palette
Colors also convey emotions and personality! So it's a good idea not to toss together a color palette and call it a day.
Use color theory and color psychology to evoke the right emotions for the nonprofit organization.
For example, red is bold and passionate. It's often used to suggest violence, passion, strength, or health. The American Red Cross is a good example!
Orange is playful and energetic. And some of the best things in life are playful and energetic, including children and animals. Care.org and ASPCA both use orange in their branding for their nonprofit.
Green is renewable, organic, fresh, and natural. A lot of nonprofit organizations that work with the environment and sustainability use green in their nonprofit branding. Think of organizations like Nature Conservancy, Audubon International, and Greenpeace.
And blue is one of the most popular colors for nonprofit branding. It showcases seriousness, professionalism, trustworthiness, and security. Many nonprofit organizations that work to provide clean water or more peace use blue in their branding. Think of Make a Wish, Unicef, and Water.org.
Your nonprofit can say so much with the right color palette.
How to Create a Brand Kit Super Easily
Branding for nonprofits doesn't have to be super complicated. And it doesn't have to cost a ton of money, either!
We know so many organizations are on strict budgets. So here's the good news! Creating the best nonprofit branding kit is super easy with one tool: Canva.
In their Canva Pro option, you can create an entire nonprofit brand kit to keep on hand for any type of content you create.
To do it, log into your Canva Pro account. Click on "create a design" in the upper right corner. Choose any size document you want, whether it's portrait or landscape oriented. We recommend using the "A4 Document" option.
Then, in your new document, go through the order of the nonprofit branding kit. On page one, add in a text box that includes your nonprofit name.
On this page, you can also add in your nonprofit purpose and the brand voice and personality.
Then on page two, add in your nonprofit logos.
Continue working through each element of your branding for nonprofits strategy. Once the kit is completed, you can save it as a PDF and keep it on hand.
The other good news about Canva Pro is you can keep all of the visual elements uploaded to your Canva account. So any time you create visual content for your nonprofit, you'll already have everything you need to stay on brand. That includes your typography, your logos, your color palette, and any other visual elements.
Want to see Canva Pro for nonprofits in action? Then snag a seat in Nonprofit Library's free training!