It's the world of technology, and we're just livin' in it, are we right?
And in this world, with so many businesses and nonprofits showing up online, we're all working for the attention of our ideal audience.
If your nonprofit is showing up online in some capacity, then chances are, you're doing what's called digital marketing for nonprofits.
But we want to make sure you're getting the best results from all of your nonprofit digital marketing efforts.
So we've come up with a quick guide to help you do just that: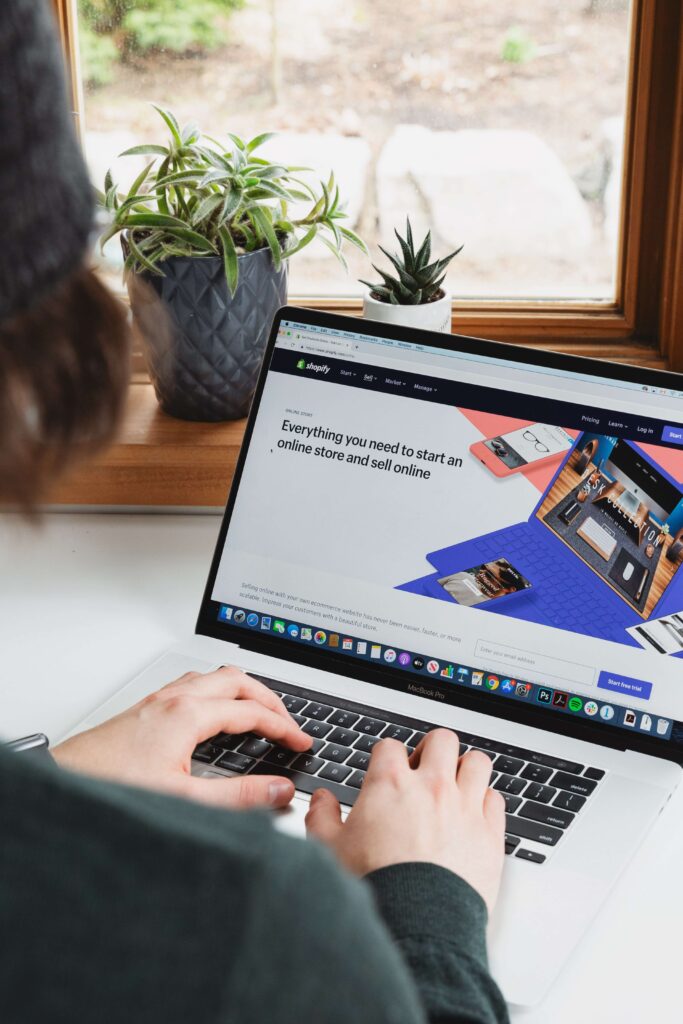 What is Digital Marketing for Nonprofits?
The reason behind the mission was to create change in this world, right? We love it. We're here for it.
And so many others are, too! But? They need to find you first. They need to know about your nonprofit organization before they can be on board.
Then (because we live in a world that's chock full of advertisements), your nonprofit needs to show up in front of them between 5 and 15 more times.
That's all to make sure your organization finds the support of people who aren't aware of it yet.
And there are multiple ways to go about doing that!
But one thing they all have in common? If you're putting the nonprofit's name out there on the internet? You're using digital marketing for nonprofits.
How Do Organizations Benefit from a Nonprofit Digital Marketing Strategy?
What's the good in it though? Why can't we get back to good ol' snail-mail, direct-mail fundraising campaigns?
Well, those have their place in a nonprofit marketing strategy.
But there are plenty of benefits of using a digital marketing strategy for nonprofits, too! Here are some of our favorites:
1. Boosts Nonprofit Brand Awareness
Like we mentioned, a nonprofit can't make the changes it set out to make if no one knows about the mission!
And that's what digital marketing for nonprofits is so good for. It's an excellent way to cast a wide net so more supporters find the organization.
Before any donations are made from supporters, they first need to know, like, and trust what you're doing. And you can use all kinds of digital marketing efforts to help you develop that rapport with them!
2. Opens the Door to New Supporters
Speaking of casting a wide net! Gone are the days when you call on a limited pool of people.
With nonprofit digital marketing, you can piece together multiple tools to open the door to a plethora of new supporters.
Some of your ideal supporters might show up on social media. Others might come from Google searches and organic traffic.
The great thing is, with a nonprofit digital marketing strategy, you can tap into all of those supporters.
3. Increases Credibility and Authority
We mentioned "know, like, and trust." Well, digital marketing for nonprofits increases your credibility and authority in your mission. And that boosts the "trust" part of the equation.
By sharing content and information on your cause and how you're helping it, you can share with supporters that you know what you're doing. And you know what you're doing is working!
4. Brings in More Funding and Contributions
And the end goal! Ultimately, all of the other benefits of digital marketing for nonprofits lead to this.
Once they know, like, and trust your organization, supporters are going to want to donate in some capacity. That might look like more monetary funding. It might be more grant opportunities. It might be recruiting more volunteers. And it could also be recruiting volunteers who can donate specific skills or services for pro-bono work.
No matter what it is, a solid nonprofit digital marketing strategy can help you get this right here!
What is Included in Digital Marketing for Nonprofits?
Digital marketing is a broad, umbrella term. There are so many tools that fit within a nonprofit digital marketing strategy. And some of them include:
1. Nonprofit Email Marketing
One of our favorites at Nonprofit-Apps! Nonprofit email marketing is a surefire tool that boasts one of the largest ROIs for nonprofit digital marketing efforts.
Nonprofit email marketing might be used towards the middle or the bottom of your overall nonprofit digital marketing strategy. You can use other tools (see below!) to guide supporters to your nonprofit email list.
2. Content Marketing
A content marketing strategy includes things like nonprofit blogging, SEO for nonprofits, and even your nonprofit website. You can repurpose your content for other digital marketing efforts like nonprofit podcasts or social media.
It's a great way to boost nonprofit brand awareness and introduce supporters to your organization!
3. Paid Advertising
While content marketing is a proven marketing tool, paid advertising is another one you can use alongside it.
Paid advertising, including Google Ad Grants for nonprofits and paid social media ads, can help accelerate the rate at which your nonprofit is seen by potential supporters.
4. Social Media Marketing
Then, there's social media marketing! This is becoming more and more popular. People love how quickly, easily, and authentically they can connect with nonprofit brands using social media platforms.
From responding to comments to messaging in the DMs, building the "know, like, trust" factor is easier than ever!
5. Video Marketing for Nonprofits
And finally, we have video marketing for nonprofits! As people's attention spans are getting shorter and shorter, video marketing tools are awesome to keep supporters engaged with your content. You can use video marketing on your social media channels. You can embed videos in your blog posts or in your nonprofit newsletters. The options are endless!
How to Create a Nonprofit Digital Marketing Strategy in 5 Steps
Well now that we know the awesome tools you can use for your digital marketing, how about creating a nonprofit digital marketing strategy?
Because it's no use showing up online without goals and a plan to achieve those, right? Here's a quick guide on creating a nonprofit digital marketing plan:
Step 1: Write Out Your Goals
First things first – decide what goals you want to achieve and write those down. If your organization is just starting out with digital marketing, you may want to consider keeping brand awareness as the top priority.
If that's the case, maybe your goal is to gain more of a following on social media. Maybe it's to start building out a nonprofit email list. Or maybe you want to increase traffic to your site.
If your organization has been around the block for a minute, then you might want to push that goal a little bit more. Maybe your goals are to get "X" amount of donations from a nonprofit email fundraising campaign. Or perhaps you want "X" amount of people to donate through your online donation page or even text to donate campaigns.
Every nonprofit is different, so determine what goals you want to reach and write them down. As you write them down, make sure you use the "SMART" action plan:
Specific
Measurable
Attainable
Relevant
Timely
This will help you actually reach your goals.
Step 2: Figure Out Your Ideal Audience
Then, you need to determine your ideal audience. This is going to be for newer nonprofit organizations.
If that's the case, don't worry! Come up with an ideal donor persona. Then, you can show up how they want to consume content and where they want to consume content.
This will help you figure out which methods of digital marketing might work best for your nonprofit.
For example, text to donate fundraising campaigns statistically work best for donors between 49 and 59 years old, college-educated, married females.
But social media marketing using platforms like Instagram and TikTok tend to work best for garnering millennial support for your nonprofit.
It's important to do this so you don't show up and spend time and energy where it doesn't make sense for you to!
Step 3: Use Your Nonprofit Branding Kit
To make sure your supporters remember your nonprofit, you need to show up consistently across all of your nonprofit digital marketing efforts. That means you use the same color palette, logo, typography, and even brand voice across your website, social media channels, and emails.
The best way to make sure you show up consistently is to create a nonprofit branding guide!
Step 4: Create Awesome Content
Once you have the above finished, it's time to start creating awesome content for your nonprofit digital marketing plan!
That might include new graphics for your Instagram channel. It might mean creating nonprofit newsletters using one of the best nonprofit email marketing software.
It could also mean writing up nonprofit blog posts and making sure they're SEO friendly.
Step 5: Record and Review Your Results
After you've stuck with your nonprofit digital marketing strategy for a while, it's time to start pulling analytics reports.
Your social media channels will have built-in analytics. Your nonprofit website can also show analytics if you set up Google Analytics. Even your online donation pages can show data if you use some of the best online donation platforms!
Ultimately, you need to know if your digital marketing efforts are paying off! That's where recording and reviewing your results comes into play. Know if you're on track to meet your goals with these reports. And change up your plan if you realize certain things aren't working for you!
We recommend sticking to a nonprofit digital marketing strategy for at least 90 days before seeing a smidge of results. You're playing the long game with digital marketing for nonprofits, but in the end? It's totally worth it!
By the way, some of our very favorite digital marketing tools have software discounts for your nonprofit!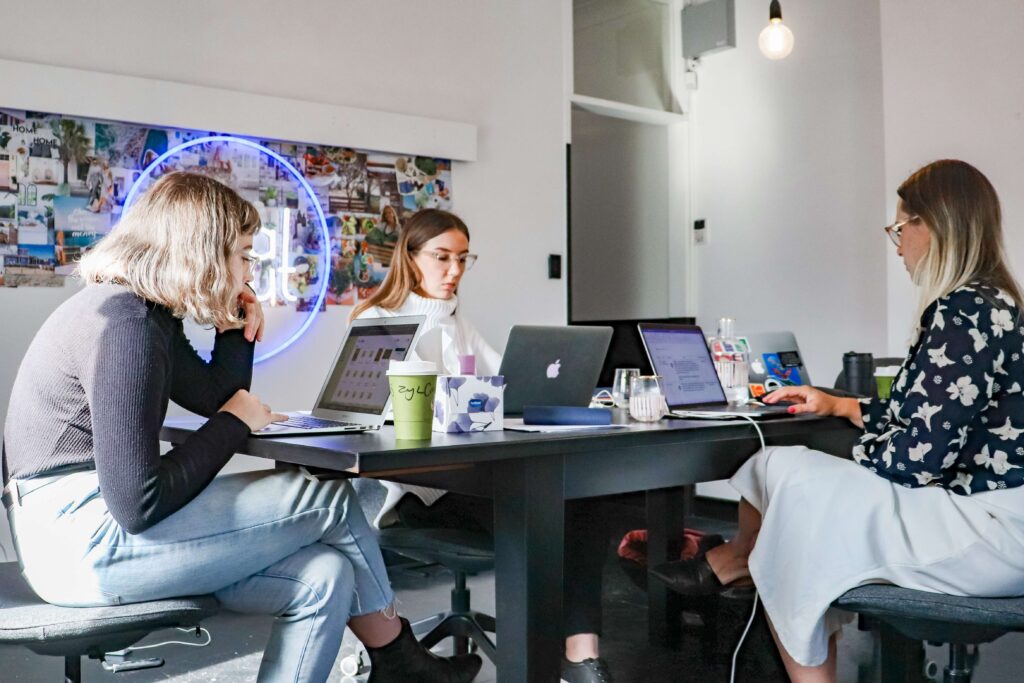 Want more related to this? Check out these posts!
50+ Software Discounts for Nonprofits: The Best Tech Tools that Offer Nonprofit Options
18 Best Tools for Nonprofit Content Marketing to Elevate Your Online Presence
The 5 Most Valuable Nonprofit Digital Marketing & Fundraising Tools