In today's digital world, there's one thing that rings true: content is king.
Creating content and using a nonprofit content marketing plan is the best way to get your organization out there.
If you're not promoting your next nonprofit virtual fundraising event…
If you're not using a nonprofit email marketing software to send out fundraising email campaigns…
Or if you're not using social media platforms for nonprofits to develop a community of people who love your mission…
Then you may be sleeping on some of the best endeavors for growing your organization!
We've rounded up 18 of the best tools out there for nonprofit content marketing. Get ready to elevate your online presence!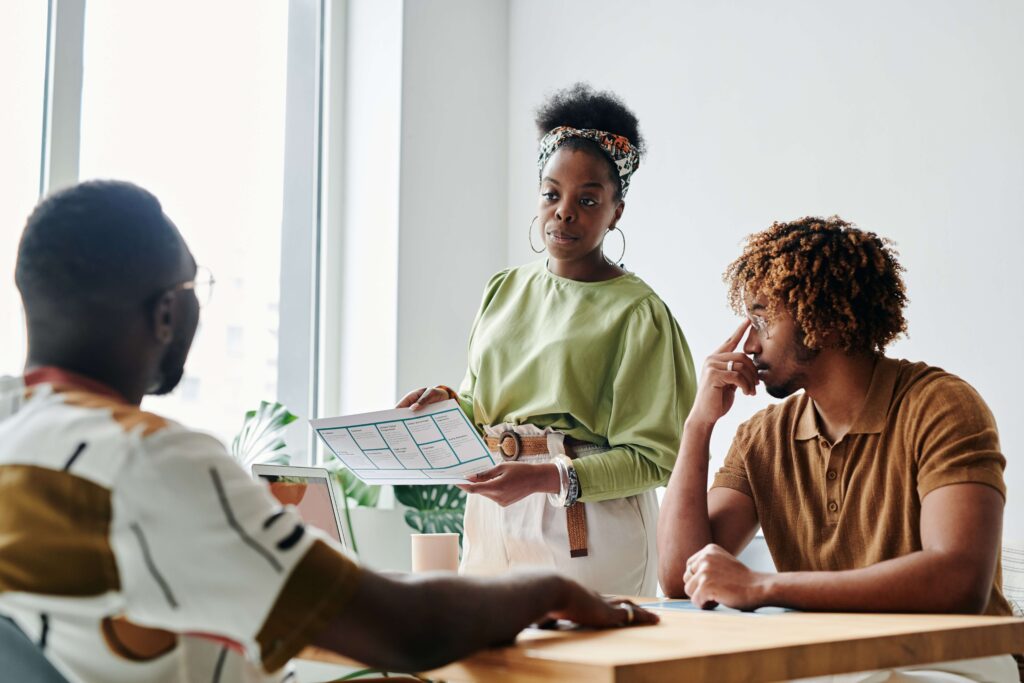 Nonprofit Content Marketing Tools: Idea Planning
The first part of nonprofit content? Idea planning! From deciding what blog post you want to write, which keywords are best for SEO, or what nonprofit donors are chatting about, this is the very beginning of your next piece of content.
This tool is great for researching how well other content and topics are doing on social media like Facebook, LinkedIn, Pinterest, and Instagram. You can view similar nonprofit organizations' content and see what's working well for them! That'll help you brainstorm what to do for your upcoming nonprofit content marketing.
If part of your nonprofit content endeavors includes posting to a blog on your organization's website, then might we suggest Ubersuggest! It's a keyword planning tool that lets you see how certain keywords are performing. Plus, you can see similar content other nonprofits have already posted is performing, too. And, Ubersuggest comes up with a list of related keywords for each phrase you type in – so your ideas are never-ending! Not to mention, this is one of the more affordable keyword research tools out there.
Sometimes it's best to go straight to the source itself for keywords! That's where Google Keyword Planner comes in. You can see what kind of traffic certain phrases are getting and whether or not they're "easy" to compete for when it comes to ranking. We will say, while Google Keyword Planner is free to use, it also isn't as detailed as other options.
Similar to Google Keyword Planner, Google Trends lets you compare specific keyword phrases to see which one is more popular. See if something is "trending" or if your audience's interest in the topic is already passing.
Keywords Everywhere is a Google Chrome extension, and might we say … it's a necessity. Every Google search you make results in the opportunity to check out which keywords articles are ranking for. It's a great way to get new keywords and nonprofit content marketing ideas!
After using keywords you've found with your keyword research tools, pop them into Hubspot's Blog Topic Generator. It'll give you plenty of ideas for your next blog post!
Nonprofit Content Marketing Tools: Organization
Next on the list is organization. With nonprofit content ideas already created, we have to get organized. Which ones should you work on first? What's already been written and needs to go onto graphics? Who needs to work on this with you to complete the piece of content?
Everything you need for organizing your nonprofit content is in at least one of these tools down below.
Trello is one of our favorite tools, as we mentioned in our article on the best low-cost tools for nonprofits.
With Trello, you can plan out all tasks and deadlines you need to meet for your content. You can do it by your overall nonprofit content marketing project or you can do it one piece of content at a time.
From boards assigned to specific team members, to checklists of tasks that need to get done, you'll never feel more organized than with this tool!
Sometimes you need more space and freedom when it comes to properly organizing your nonprofit content marketing endeavors.
That's where Notion for nonprofits comes in! While other tools have a dashboard that's already designed that you have to fit to, Notion allows you to do the designing.
Don't worry, it's not as difficult as it may sound! In fact, those who use Notion absolutely love it. They're able to create mini spreadsheets, calendars, kanban cards, and more all within one platform. And in Notion for nonprofits, you can collaborate with team members, too.
Asana for nonprofits is another fabulous content marketing tool for organization. It's very similar to Trello for nonprofits. You can create kanban views, calendar views, and more. And you can chat with team members who are a part of your nonprofit content marketing plan.
It all comes down to personal preference with these tools!
This isn't just a nonprofit content tool. It's a tool that just about everyone can use within your nonprofit organization. Share files easily over this cloud-based tool.
Nonprofit Content Marketing Tools: Content Creation Tools
Okay! Your next piece of content has been thought out. The plan to execute it has been organized. Now? It's time to create!
These are some of the absolute best tools out there for content creation when it comes to your nonprofit content.
11. Canva for Nonprofits
You know we love us some Canva for nonprofits! It's truly an incredible content creation tool to use for your nonprofit content.
Create stunning graphics, memes, infographics, and more with this tool. You can even find some wonderful stock photography with Canva for nonprofits through their pro plan.
Interested in checking out a free, on-demand training on Canva Pro for nonprofits? Our sister site has it!
Whether you've written a blog article to be published on your nonprofit website, or you've written Instagram captions, you'll need to double-check your work.
Grammarly for Nonprofits is an awesome tool to help you check for spelling errors, grammar errors, and more. Get a second set of eyes on your written content for your nonprofit before publishing!
Similar to Grammarly for nonprofits, Hemingway App is another set of eyes on your work. It helps you make sure your work is streamlined, concise, and engaging.
Nonprofit Content Marketing Tools: Content Sharing Platforms
Once everything's created, it's time to get it out there! But first, we need to decide which platforms to share it on. While we've got an entire article on how to decide which social media for nonprofits is best for your organization, here's a quick rundown of some of your other options!
Issuu is a digital magazine platform that is awesome for your nonprofit content. If you create guidebooks, reports on your mission's progress, or anything else, it's a great idea to use Issuu.
Plus, you can use this platform to create another nonprofit online fundraising opportunity!
Nonprofit Content Marketing Tools: Content Scheduling
Whew! Deciding the platform to share your content on is done. Now? Let's get it scheduled so you don't have to manually do it. These auto-schedulers will publish it for you at the precise moment you want it to go out!
We've talked about HootSuite in our blog article on the best free resources for nonprofit organizations.  But it's so good, we have to mention it again!
Monitor and schedule all of your content for all of your social media accounts from this one platform. And don't forget! You can respond to notifications from this one, too!
Another one we've mentioned elsewhere (*ahem* in this article about the best email marketing software for nonprofits), but Mailchimp for nonprofits deserves another mention. Schedule out your fundraising campaigns, newsletters, and more with this email marketing platform.
Nonprofit Content Marketing Tools: Analytics and Reporting
Yay! It's been published! Now all the eyes of your amazing community are on it. But you'll notice that some pieces of content perform better than others. That's because it resonates with your community more than others. And you'll want to keep putting out that kind of content!
So use these tools to pull analytics reports so you can keep creating content that works for your audience.
Google Analytics is the end-all-be-all analytics and reporting tool for nonprofit content marketing. You can see how your efforts on any platform (social media, email, and organic Google searches) affect your nonprofit's website. See how many people are coming to your site, where they're going, and where they're leaving. That will help you better optimize your website!
Ubersuggest, while a keyword planning tool, is also great for monitoring how your nonprofit site is ranking for keywords. So don't sleep on this nonprofit content marketing tool!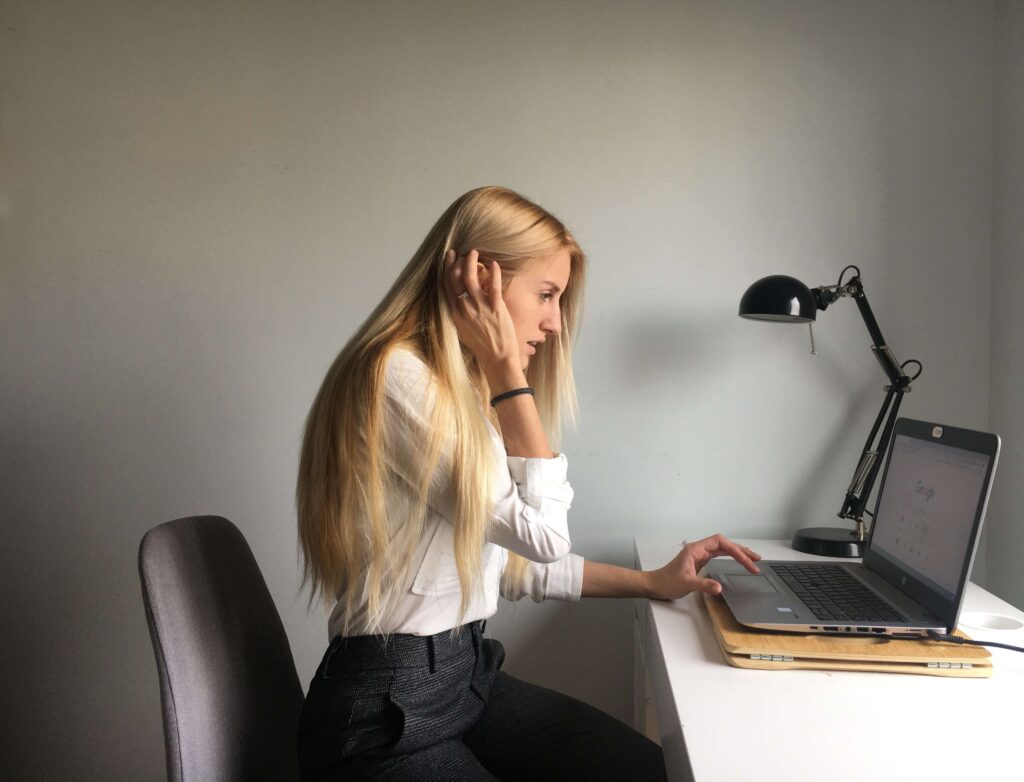 Your nonprofit content marketing plan is the best way to elevate your nonprofit's online presence. And in this day and age, you can't afford not to have an online presence!
Use these content marketing tools to help you create the best content for your nonprofit community!
Want more related to this? Check out these posts!
The 5 Must-Have Technology for Nonprofits to Help You Grow Your Cause
What Should a Nonprofit Website Include? 9 Essential Pages to Boost Your Donations