When's the last time you made a search for something on Google? Maybe it was to learn more about something related to nonprofits.
Maybe it was related to a pair of cool new shoes you're wanting.
No matter what you search on Google, you're met with a list of websites that could possibly give you the answer you're looking for.
Now, more than not, all of those websites have made sure to optimize their website or their blog post so they show up when you make those specific searches.
Welcome to the land of SEO!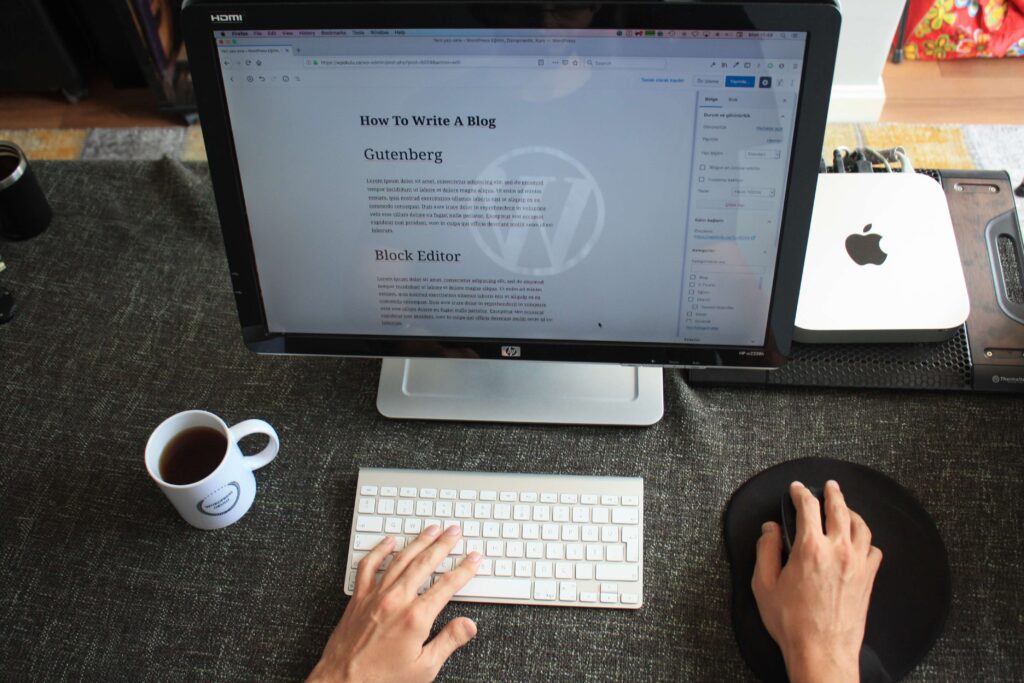 What is SEO for Nonprofits?
SEO stands for search engine optimization. And it means optimizing your nonprofit website and your nonprofit blog posts so that it shows up on search engines (like Google) when somebody makes a search related to your site.
SEO is all about organic searches. So while you can pay for ad spots on Google search result pages, SEO for nonprofits doesn't require any kind of ad spend.
Instead, you're using these best SEO practices to show up naturally!
Why is it Important for Your Nonprofit Website?
Even in the land of social media platforms and email marketing, search engines are still one of the greatest ways for potential supporters to find your website. Now, sure! You may have to continue nurturing them before they decide to make a donation.
But search engine optimization gets them there in the first place. It brings them right to your nonprofit website. And if you follow our nonprofit website design best practices, you can easily meet them at the door and nurture them so they feel comfortable with your organization!
Like we said though, optimizing all of your nonprofit website pages and your nonprofit blog posts for SEO? That's what's going to drive traffic to your site.
What Gives Best Results for SEO for Nonprofits?
Every so often, Google comes up with updates on what their search engine algorithms look for in websites, including nonprofit websites.
Think of it like a money game (because it is). Google wants more people to use their search engine because it makes them more money.
The search engine's algorithms try to give the searchers exactly what they're looking for. That way, they use Google for their next search!
Now! With our nonprofit websites and nonprofit blogs, we need to make sure that we're tailoring our content and copy to also give searchers what they want. Because when we do that, Google prioritizes our nonprofit websites in the search results!
So, how do we do that? And what does Google want to see most for their searchers? Great question!
Here are some of the top SEO factors that influence search engine results:
Answering the questions or giving information based on the target keywords someone is searching.
High-quality, stellar content that keeps readers interested
Site and age speed – people want things faster and faster. Otherwise, they'll quickly bounce right off the site.
A secured site. You'll need a security certificate to change your website from "http://" to "https://"
High-authority, relevant backlinks to show that your nonprofit website is relevant in your niche
User experience. Once people start viewing your nonprofit website, Google wants to know what they're doing and how much they like it. Through Google Analytics for nonprofits, it can monitor how long someone stays on your site. If they stay a long time, that's a clear indicator that people are liking it!
Now there are a lot of factors that go into ranking on Google and other search engines, but these will definitely get you started on the right track!
6 Best Practices to Boost SEO for Nonprofits:
Now, we know some of the top factors to help your nonprofit rank on Google's search result pages (SERPs, if you will).
So, let's dive into some of the best practices to boost SEO for nonprofits!
1. Dig Into Some Awesome Keywords
First things first, you've gotta dig into some keyword research. Now, we talk about some awesome keyword research tools that you can use in our article about blogging for nonprofits.
But having the keywords first gives you a sense of direction for what to write about, whether it's on your core nonprofit website pages or your nonprofit blog posts.
Not only that, but they give you a clear indication of what people are searching for. And here's the thing! You're only going to get website traffic if you cater to what people are looking for!
So start with keyword research before you do anything else when it comes to writing blog posts or copy for your website.
2. Focus on Creating Quality, Engaging Content
Now, once you have your keywords, you might be tempted to just throw those in everywhere you can in your blog posts.
But Google will actually penalize you for "keyword stuffing." So, try not to do that! Instead, focus on creating high-quality, engaging content that answers the question or gives information your readers are looking for. Then, where it fits in naturally, add in your keywords!
Google has come out saying that it prioritizes content that's written for people, not search engines. So, while we do want to make sure we're appeasing those search engines, we want to keep our readers in mind first.
3. Use Video Marketing for Nonprofits
Video marketing for nonprofits is the way of the future, friend! Rumors going around saying Google loves to show website pages that use videos. Now, Google hasn't come out and said that themselves.
But! Here's what we do know. Video is a great way to grab readers' attention and keep it. And that means they stay on your site longer because they're engaged!
We know that Google loves nonprofit website pages that have a great user experience. So video marketing only helps with that!
4. Make Sure You Use On-Page SEO Best Practices
Once you have all of the content or copywriting put on your website, it's time to make sure everything is optimized with on-page SEO best practices.
That means having the following checked off your to-do list:
Fill in meta tags like title tag, URL slug, and meta description (try to use keywords naturally in these!).
Properly formatted content or copy, so having headers and subheaders to break up the text. Try to use keywords naturally in these, too!
Images that are optimized for search engines (aka, they're not massive!) Use TinyPNG to help resize files.
Alt-text for all images that describe what's happening in the image.
Internal linking (also called contextual links!) within your copy or content. So link to other, relevant pages on your nonprofit website.
Don't worry! If this sounds like a lot to remember, you can use a plugin like Yoast SEO. It's one of our favorite tools for blogging for nonprofits, too!
5. Keep That Nonprofit Website Mobile Friendly
Don't forget your mobile supporters! According to our nonprofit online fundraising statistics, more and more people are using mobile devices to view nonprofit websites and make donations.
And Google has also come out saying that it prioritizes websites that are compatible with mobile devices!
Creating a nonprofit website that's mobile-friendly is super easy with some of the best nonprofit CMS tools out there.
6. Collaborate with Partners to Build Your Backlinks
Finally, we have to let Google know that we're relevant and an authority in our organization. The best way to do that is through building backlinks!
When you have other websites that are relevant to your nonprofit industry linking back to your site, this tells Google, "okay your nonprofit website is definitely an expert!" That clicks in the algorithm that you're a trustworthy source. So they'll start showing your nonprofit website more on search results.
The best way to get started building backlinks is to collaborate with partners. Maybe swap guest blog posts. Maybe you can each have a "partnered with" page where you link to each other's sites. The options are endless here!
What you don't want to do is buy backlinks. There are a lot of websites out there that claim to give you upwards of 50 backlinks per month if you pay a monthly subscription. These backlinks are not good for your site. Plus, if Google finds out about it, they will tank your search results completely.
Practice good SEO habits like working with other similar organizations, and build your backlinks that way!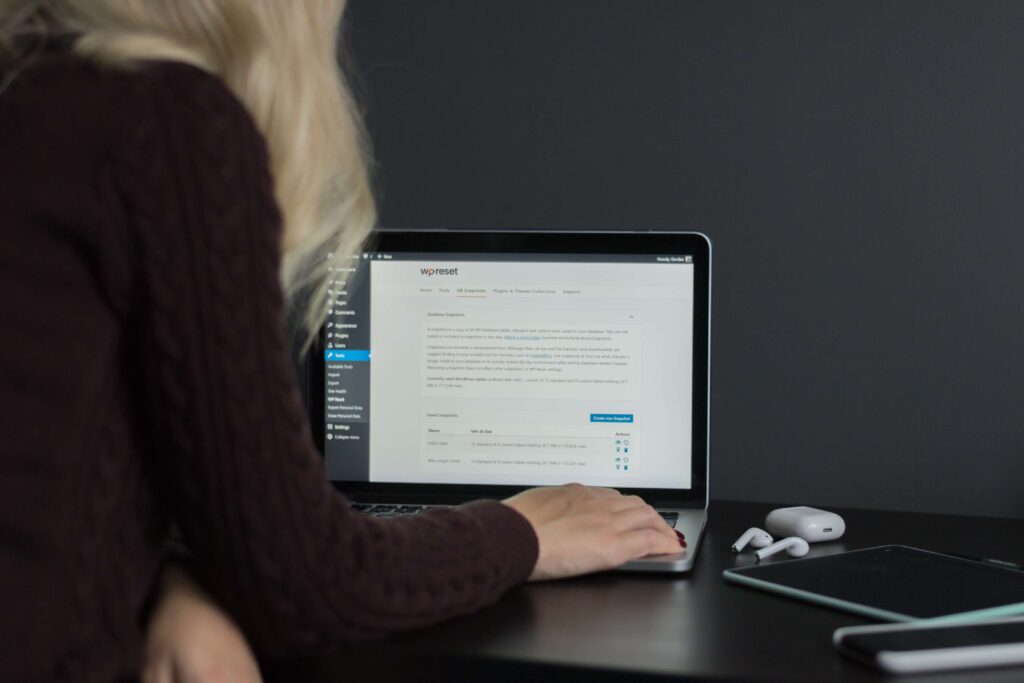 And there you have it! SEO for nonprofits is a major part of your nonprofit marketing strategy. Since people still use search engines like crazy to find new nonprofit organizations, you can't go wrong with prioritizing SEO for your mission.
Want more related to this? Check out these posts!
Blogging for Nonprofits: Use These 19 Tools to Create a Successful Blog
Nonprofit CMS: These Are 3 of the Best Options for Your Nonprofit
What Should a Nonprofit Website Include? 9 Essential Pages to Boost Your Donations