You know when you start watching a movie, and the storyline instantly grabs your attention?
All of a sudden, like within five minutes, you're hooked. You've gotta know what happens next with these characters.
You're totally invested. And you've gotta see it through.
Those are the best movies, right?
Well, what if you could do the same thing with your nonprofit? Skeptical?
Who's to tell you that you can't do that? Let us tell you – video marketing for nonprofits is the wave of the future. And it's time to grab your surfboard (okay, boogie board for us!), and ride it.
And to help you get started, we're detailing the 4 best tools for video marketing for nonprofits in this article: 
What is Video Marketing for Nonprofits
But first! And as always… we've gotta explain ourselves.
(Don't worry, we'll never leave you hanging!)
So, what is video marketing for nonprofits? It's another technique or strategy you can use within your overall nonprofit marketing plan. Even more specifically, it falls under the umbrella of digital marketing for nonprofits.
Through video marketing for nonprofits, you can create videos to share your mission with your audience. These videos can do a variety of things, and it's completely up to you how you decide to weave them into your overall marketing plan!
From boosting nonprofit brand awareness to asking your potential supporters to donate to your cause, video marketing for nonprofits can fit anywhere within the donor's journey.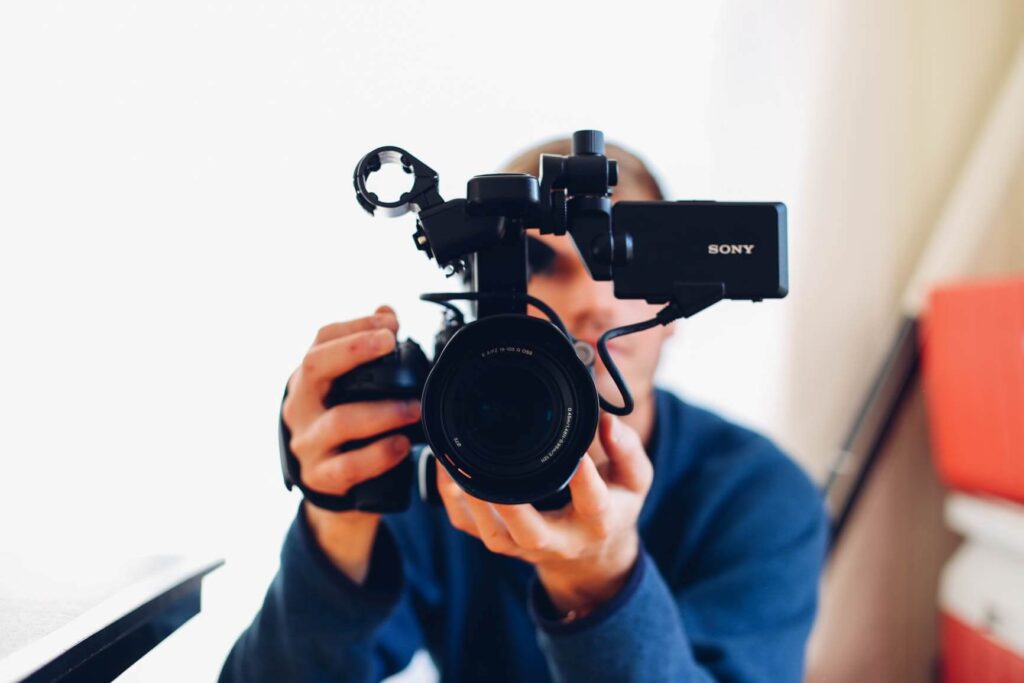 Why is Video Marketing for Nonprofits Important?
So, why is video marketing for nonprofits so important? Oooh, great question! Let us tell you.
For one thing, it's been rumored that Google loves to prioritize search results for pages that include video content. While Google has not come out and confirmed this themselves, a lot of marketers have said they've seen awesome results by using video content on their pages.
But we also know something else about good ol' Google and SEO for nonprofits! Google loves when people spend more time on a page they've clicked on from search results. That longer amount of time someone spends on a page shows Google that the page is chock full of valuable information.
So! Say you put a nonprofit video on your website explaining your mission. Now, someone types in a keyword related to your nonprofit. They scroll a little way down, they see your nonprofit website, and they click on it. Yay!
They immediately see the video you have on your page, and they watch it. They're intrigued, and they keep watching it to know more about what you do.
Just like that, five minutes have gone by and they've never clicked off of your page! That is incredible for your bounce rate (remember Google Analytics?). Google reads that, and they're like "oh yeah, this website is awesome! People are loving it, they don't even want to leave it!"
So, the next time someone else types in a keyword related to your nonprofit, Google's like "Oh I know the perfect website for them!" And they show your nonprofit website further up in the search results.
And bam! That drives more traffic to your site. As we know, more traffic means more eyes on your nonprofit. And ultimately, that can lead to more conversions and donations for your organization.
The 4 Best Tools for Video Marketing for Nonprofits
If you're ready to take the leap into making nonprofit videos, then you've gotta gear up with the right tools and software, right?
And you know Nonprofit-Apps is going to come through for you to point you in the right direction!
So here are the 4 best tools for video marketing for nonprofits:
* PLEASE NOTE: Our list of the 4 best tools is based on research on the market as of 2022.
This list is not in any particular order. It's just a roundup of the top tools for nonprofit videos available based on our own research.
We do not receive any compensation for these products at Nonprofit-Apps. We are solely giving this information to help you find the best tools and software for your needs.*
1. Animoto
Let's just call this one the Canva of video marketing tools. Animoto is a video marketing tool that is perfect for nonprofit campaigns. It works as a video editor so you can create high-quality, professional nonprofit videos to help you tell the story of your mission.
Your viewers and potential donors will love how professional your video campaigns look. And that's a leading factor in getting your audience to stop their scroll and actually watch your video.
Because, in this world of short attention spans, did you know that you have about 2.7 seconds to grab their attention and keep them engaged with your nonprofit videos?
And Animoto helps you do it right from the get-go!
Top Features of Animoto:
Drag and drop software to make uploading photos and clips into a template so much easier
Customization so you can keep your nonprofit videos branded for your organization
Music library in case you want to add in ambient sound
A library of video templates to take the stress out of creating completely from scratch, every single time
And for even better news? We need to add this to the list of low-cost and free resources for nonprofits. Because you can get started with unlimited videos for free!
2. Biteable
Next up, we have Biteable! This powerhouse of a tool consists of video making, editing, and video marketing software.
It's another software that can produce high-quality, professional-looking videos which are perfect to snag your viewers' attention. And with thousands of built-in video templates, creating fresh content is easier than ever!
Top Features of Biteable:
Create high-quality videos at a super-fast speed with this workhouse – no lag required!
Make nonprofit videos and share them all from the same nonprofit video marketing tool.
Make sure your video marketing for your nonprofit needs are met with prompts like "add a call to action" and customization elements to keep everything on-brand with your organization
You can get started with Biteable using their free plan!
3. Promo
And next up, we have Promo! Partnered with Instagram, YouTube, and Facebook, uploading nonprofit videos to your social media platforms has never been easier. Whether you're looking to create your next engaging Instagram story or you're wanting to add tailored nonprofit videos to your paid social media ad campaigns, you can do it all!
Top Features of Promo:
Save extra time by using their plethora of video templates based on the type of video marketing for nonprofits you're planning to do
Use GettyImages and stock photos when you need extra content
Boost your nonprofit social media presence with content tailored for those platforms
You can try Promo for free!
4. MixCaptions
Because 92% of viewers watch nonprofit video content with the sound off, providing captions and subtitles goes a long way. Don't make your viewers do the hard work themselves! Instead, give them the chance to stick around by offering captions.
MixCaptions is a great solution for this. Let the app transcribe your video for you. Then all you have to do is double-check it for accuracy.
You can get started with MixCaptions for free! But it might be worth it to pay for the $4.00 annual subscription to remove and customize watermarks.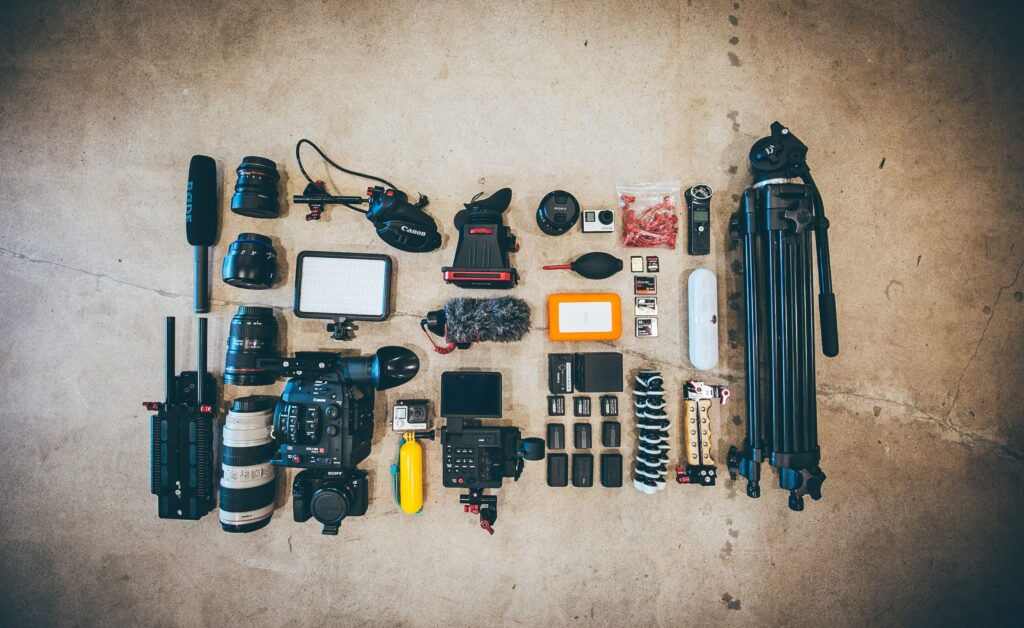 Want more related to this? Check out these posts!
Nonprofit Videos: Everything to Know About Them! Plus 5 Places to Use Them
How to Get Millennials to Support Your Nonprofit Using Technology