Let us ask this serious question:
Is. Blogging. Dead.
Okay, now let us break the news to you. That would be a big ol' nope!
Even now, blogging isn't dead! It's still alive, and it's still kickin' as one of the best content marketing tools to use for your nonprofit!
So if you're caught up on nonprofit blogging 101, then it's time to get started with these awesome blogging for nonprofits tools!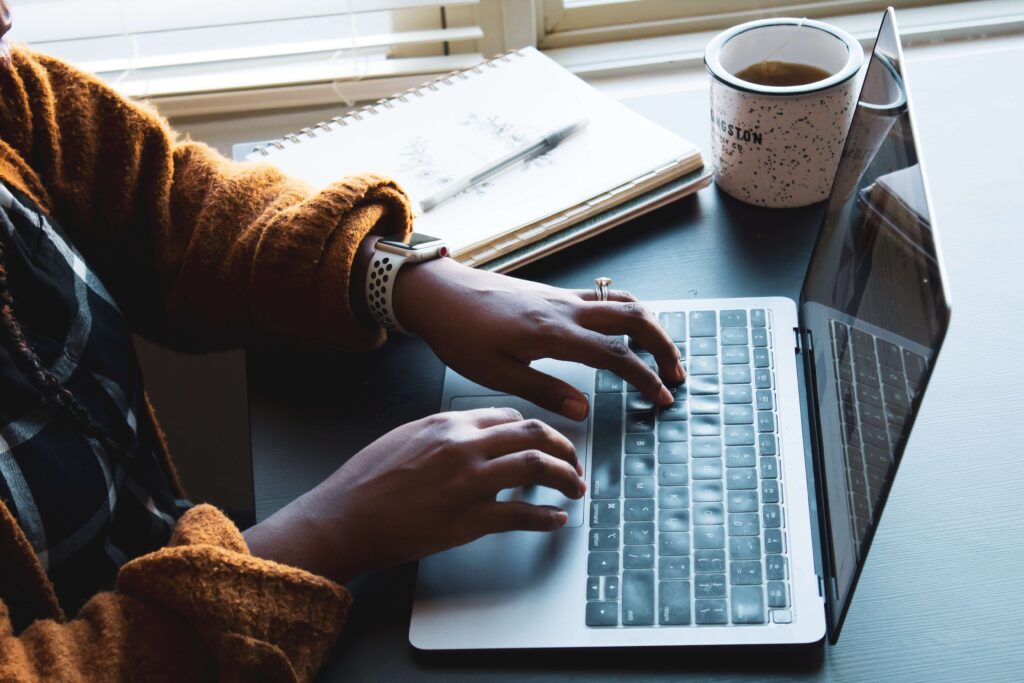 Why is Blogging for Nonprofits Important?
But in true Nonprofit-Apps fashion, we've gotta explain why we suggest blogging for nonprofits in the first place!
Blogging provides a consistent stream of valuable, new content for supporters to read up on.
It's also a great way to optimize your website for search engines, like we explain in our SEO for nonprofits article.
Since search engines like Google look at each page individually, you can always attempt to rank for new keywords every time you post a new blog post. So it's a fantastic way to boost brand awareness when your nonprofit website shows up in search results!
Blogging for Nonprofits: Use These 19 Tools to Build a Successful Nonprofit Blog
Now, we know there's a good amount of effort and energy that goes into building a successful nonprofit blog.
But we want to help you streamline everything and make blogging for nonprofits easier than ever before.
So here are 19 tools to help you grow your nonprofit blog:
Brainstorm Nonprofit Blog Topic Ideas:
We'll start with the very first step of blogging for nonprofits – coming up with the right topic idea. We know a lot of people say, "I don't know what to blog about!" Well, these tools will help solve that problem!
1. Quora 
Quora is like a … more sophisticated version of Reddit. And it's a major platform to find out what people are talking about and what questions they want answered.
Use the search bar to search for keywords related to your nonprofit organization. Then see what questions people have and how you can answer them in a stellar nonprofit blog post!
2. BuzzSumo
BuzzSumo is an excellent platform to use considering they have their content and topic ideas generator. With this awesome blogging for nonprofits tool, you can gather ideas for headlines, subheadlines, questions, topics, keywords, and search engine results.
3. HubSpot's Blog Topics Generator
Ah, one of our favorite tools to use at Nonprofit-Apps – HubSpot! And you can't go wrong with their version of a blog topics generator. Simply type a noun into the search bar, and watch those nonprofit blog topic ideas pop up!
4. Google Trends
And who can skip Google Trends? Go right to the source of what people are curious about and what they're searching directly on Google. That's a huge perk considering one of the biggest reasons for blogging for nonprofits is to show up on Google's search results. So why not give the people what they want!
Organize Your Blog Topic Ideas:
Once you use those blog topic generators, you're going to have so many ideas swimming around in your head for your nonprofit blog! So, naturally, it's time to get organized.
Here are some awesome ones to use:
5. Trello
Another favorite at Nonprofit-Apps and a top contender in our list of low-cost and free tools for nonprofits is Trello!
With this tool, you can easily organize all of your nonprofit blog post ideas on different boards. And you can assign certain tasks to team members if you're working with multiple people to get blog posts up on your nonprofit website.
6. Google Calendar
When you've got your nonprofit blog post tasks organized on Trello, it's time to plan them out! Google Calendar is perfect to map out when you're going to publish your new nonprofit blog posts.
7. Dropbox
In case you need to store files like photos, videos, or graphics you make, Dropbox comes to the rescue! Plus, you can share all of those files with any team members you're working with.
Create Optimized Content:
Let's get your nonprofit blog posts ready to rank on search engines! Because, after all, that's one of the main reasons why blogging for nonprofits is so important for your content marketing strategy.
These tools will make it easier for you:
8. Google Keyword Planner
Kind of like Google Trends, Google Keyword Planner gives you information straight from the source. While other keyword tools are awesome (we'll get to those in a minute), Google Keyword Planner may be the most accurate because it's pulling the information from itself.
That being said, Google Keyword Planner can also be the vaguest tool to use. And while other tools on this list are incredibly accurate, it's still great to double-check your keyword research with Google Keyword Planner.
9. SEMRush
SEMRush is hands-down one of the best keyword research tools you can snag when it comes to blogging for nonprofits. It's incredibly detailed, incredibly accurate, and it comes with tons of bells and whistles. Get blog post ideas based on keyword research, analyze and monitor any competitor blog posts for the keywords you intend to use, and so much more!
10. Ubersuggest
Ubersuggest is another awesome keyword research tool to help you boost your SEO! While it's not as detailed as SEMRush, it still gives plenty of awesome information for keywords. Plus, it's a much more affordable option if you're on a tighter budget.
11. Keywords Everywhere
Before you start plugging keywords into your research tools, it might be helpful to get an idea of what other nonprofit blogs are ranking for. With this Chrome extension, you can get a list of keywords for every search result no matter what you search for in Google. Then you can plug those keywords into your research tools to get a better understanding of the monthly search volume for them!
12. Yoast WordPress SEO Plugin
Once you've written your blog post (we'll get to that in a second!), you can make sure it's totally optimized with the Yoast WordPress plugin. It uses prompts to tell you what your nonprofit blogs still need to be completely optimized for search engines. Plus, you can fill in important information like meta tags. And you can check to make sure your content is engaging through their readability score!
13. TinyPNG
Google hates long page load speeds. So if you're using any pictures or graphics on your nonprofit blogs, then you may need to shrink those files down! Use TinyPNG to save your load page speeds.
Write Better and Faster Blog Content for Your Nonprofit
The time has come! Let's start writing your nonprofit blogs! These tools are going to make you write better (and faster!), so don't skip out on them:
14. Google Docs
Where would this list be without Google Docs? Start blogging for nonprofits in one of these bad boys. And you can easily share it with any team members that might be working on the posts, too.
15. Pomofocus.io
To boost your productivity (which can help you write even faster!), use the Pomofocus.io tool. It uses the Pomodoro method which involves working diligently for 25 minutes. Then you take a 5-minute break. That full cycle of 30 minutes counts as one round. You repeat that 5 times, and then you can take a longer break! It's a proven method to increase productivity exponentially.
16. Grammarly for Nonprofits
We've talked about it before, but it's a necessity when it comes to blogging for nonprofits. Paste your finished nonprofit blog post into a "new document" on Grammarly. Then let it make suggestions to improve your content with grammar edits. Plus, you can take their suggestions to make your nonprofit blog more engaging and readable for your readers!
Create Stellar Visual Content to Keep Readers Engaged
Where would a nonprofit blog post be without visual content to keep readers engaged? Whether you're planning to include video marketing for nonprofits content, or you're wanting to use infographics in your post, these tools will help:
17. Canva for Nonprofits
You know we love some Canva for nonprofits! We've talked about it as one of the low-cost and free tools for nonprofits and the software discounts for nonprofits. So naturally, we've gotta mention it here! Create any and all graphic designs you need for your nonprofit blog posts – no graphic design degree required.
By the way, you can watch a FREE training for Canva for nonprofits at Nonprofit Library!
18. Animoto
And if you're branching into video marketing for nonprofits, then Animoto, a video-making and editing software, may be an awesome option for you!
Send It Out for Your Supporters to Read
YAY! It's done! Now, it's time to hit publish and then send your nonprofit blog post out for the world to see!
Now, you can wait for Google to start ranking your blogging for nonprofits efforts. But we recommend putting it out there to your current network of supporters in the meantime. Here's how:
19. MailChimp
MailChimp, one of the top email marketing software for nonprofits, is the perfect way to send your nonprofit blog posts to your email list.
And there you have it! Blogging for nonprofits just got so much easier (and faster!) with these tools.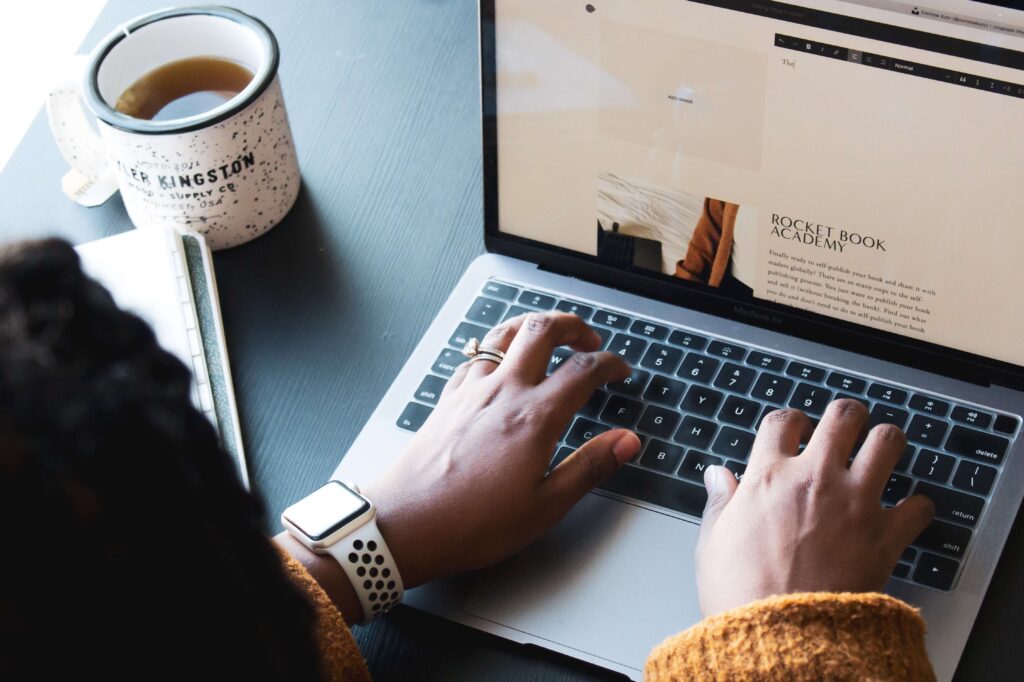 Want more related to this? Check out these posts!
Nonprofit Blogging 101: The 8 Best Practices When Writing for Your Nonprofit Blog
SEO for Nonprofits: What Is It? Plus 6 Best SEO Practices for Nonprofits
Content Marketing for Nonprofits: How to Create an Easy to Use Strategy