We've got goals to hit for the organization, friend!
Now, it's always a good thing to spread out your eggs into multiple baskets. So while you're applying for grants, you'll also want to be reaching out to your supporters for donations.
And the same logic applies to how you go about reaching out to your supporters for donations. Sure, you can only raise awareness through one singular social media platform.
Or you can only optimize your nonprofit website design to boost SEO for your organization.
But that might limit you to only certain groups of supporters. And to make sure you reach the goals you've set, you're going to want to diversify your portfolio!
So, let us introduce to you another way to fundraise! Peer-to-peer fundraising for nonprofits! And better yet – we've got the top 3 peer-to-peer fundraising platforms for nonprofits to help you get started.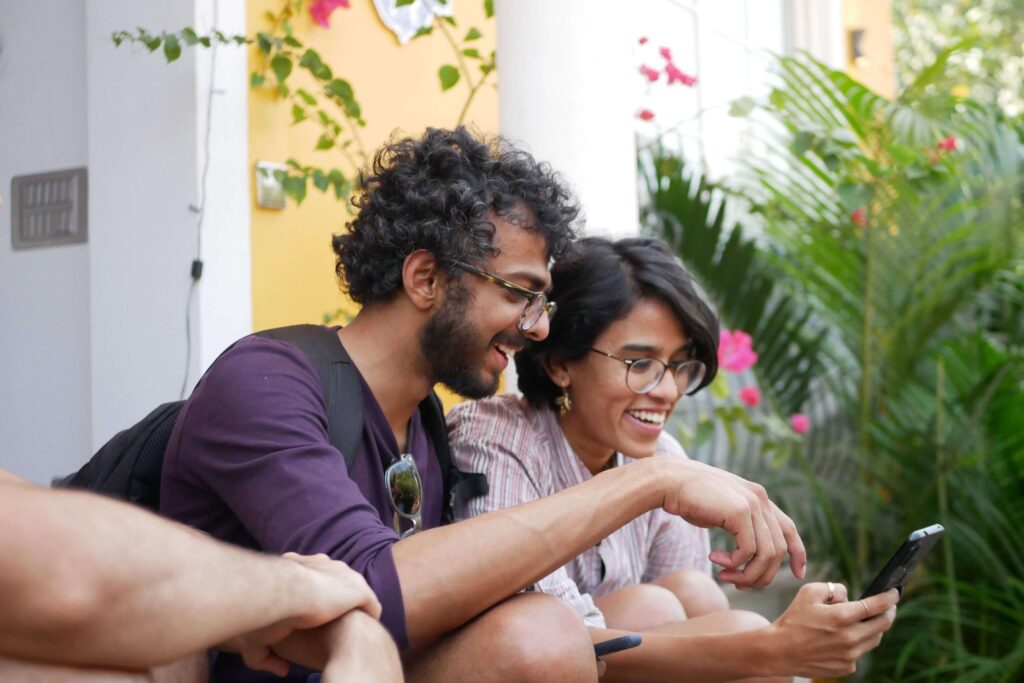 What is Peer-to-Peer Fundraising for Nonprofits?
You can't be everywhere every single minute of the day. The same goes for your work in your nonprofit organization.
While it might be nice to have boots on the ground at all times and talk with every single one of your supporters, that's just not realistic.
So, why not build incredible relationships with your supporters so they truly come to know, trust, and love your mission? And then, you can allow them to raise money for your nonprofit on your behalf!
That's peer-to-peer fundraising.
And by doing it, you can open the door to each of your supporters' networks to find even more people who love your mission!
Get ready to meet your nonprofit fundraising goals, expand your donor database, and boost brand awareness for your organization!
What is the Difference Between Crowdfunding and Peer-to-Peer Fundraising?
There are plenty of similarities between both crowdfunding and peer-to-peer fundraising. It's easy to get the two mixed up!
Both tap into your supporters' networks of friends, family, and acquaintances. But with peer-to-peer fundraising, you'll set up a centralized donation page for your organization with goals set for the campaign. Then you can invite your supporters to set up their own fundraising pages. They reach out to their circle of people and ask them to make donations to your nonprofit.
Crowdfunding, on the other hand, involves pages that are set up by your nonprofit organization. Or they may also be donation pages set up by individuals to help cover the costs of medical expenses, veterinarian bills, or even creative endeavors. Think of GoFundMe for crowdfunding!
What is Peer-to-Peer Fundraising Software for Nonprofits?
Because peer-to-peer fundraising for nonprofits is so interactive between you and your donor database, you need specific software to help you get everything done!
That includes setting up a centralized donation page and then giving your supporters the ability to customize their own "mini" donation pages. Those will tie back to your centralized campaign page so all donations made link back to your nonprofit!
What to Look for in Peer-to-Peer Fundraising Platforms for Nonprofits?
The ability for your organization to create a centralized campaign page.
This is the starting point of your campaign. So peer-to-peer fundraising platforms must offer this capability.
The ability for your supporters to set up their fundraising pages.
The second part of creating a peer-to-peer fundraiser is allowing your supporters to set up their own donation pages. They need to be able to do so quickly and easily. And it needs to link back to your centralized fundraising page. The right peer-to-peer fundraising platforms will make the process simple!
Internal communication to make sure everyone is on the same page.
Communicating with your supporters and allowing them to communicate with their people keeps everyone engaged in the entire campaign. So look for this kind of feature when searching for your nonprofit software!
The ability to collect important nonprofit data for your donor database.
Part of deciding on peer-to-peer fundraising is expanding your donor database. So be sure your platform can collect essential donor data so you can reach out to constituents in the future! This will also help you learn even more about your ideal donors.
The ability to monitor and analyze campaign analytics.
Finally, you need to make sure that the campaign was a success! But gone are the days of leaving it all up to an educated guess. The best peer-to-peer fundraising platforms allow you to track and analyze metrics to see how everything went.
3 Top Peer-to-Peer Fundraising Platforms for Nonprofits
And without further ado, let us introduce you to 3 of the top peer-to-peer fundraising platforms for nonprofits. With all of these, you can build relationships with your amazing supporters and expand your donor database by tapping into their personal networks!
*PLEASE NOTE: Our list of peer-to-peer fundraising software is based on research we've completed.
This list is not in any particular order. It's just a roundup of some of the best tools available currently.
We do not receive any compensation for these products at Nonprofit-Apps. However, some of these platforms may be contributors to our sister sites, Nonprofit Library and CharityHowTo.*
1. Donately
Donately is known for allowing you to create beautiful peer-to-peer fundraising pages for your organization and for your supporters. They do a flawless job of weaving your nonprofit organization's mission and personal touches from your supporters on their individual fundraising pages.
Plus, your supporters can share across their social media platforms and emails, so expanding your donor database is made simple!
Get started with their "Startup" tier for free!
2. QGiv
QGiv boasts an all-in-one peer-to-peer fundraising platform for nonprofits! With an easy-to-use drag-and-drop campaign page builder, creating your nonprofit fundraising is easier than ever.
This is one of the peer-to-peer fundraising platforms that hits all the nails on the head when it comes to features to look out for.
Some of the top features of QGiv include:
Custom email campaigns
Leaderboards to keep your supporters engaged and motivated as they campaign for you
Fundraising thermometers to gamify the campaign
Badges for milestones reached to highlight some of your top supporters
Branded campaign pages so you can always boost nonprofit brand awareness
Sell merchandise and sponsorships to boost fundraising even more
Request a demo with a representative from QGiv!
3. Kindful
Kindful is one of our top nonprofit CRM software, and here it is again as one of the top peer-to-peer fundraising platforms!
It's the perfect tool to use if you're looking for the best bang for your buck, considering you can use it as a CRM tool and your peer-to-peer software. It can collect all of the essential donor data you need for your database all in one place.
With the ability to customize your fundraising pages and one-click social sharing for your supporters, expanding your reach is so simple!
Plus, with their signature Donor Lifecycle Analytics, you can see all donor data in one single place. It doesn't get easier than that!
Oh, by the way! If you want to watch a free, ZERO-obligation demo of Kindful, then visit our sister site, Nonprofit Library!