We are big fans of marketing your nonprofit organization to help you meet your goals. If you need more fundraising, if you're on the lookout for more volunteers, or anything in between – marketing is the way to go!
But "marketing" itself is a broad term. And there are all types of marketing you can use for your nonprofit.
So, how about we chat about one of the best, low-cost forms of marketing you can use – content marketing for nonprofits.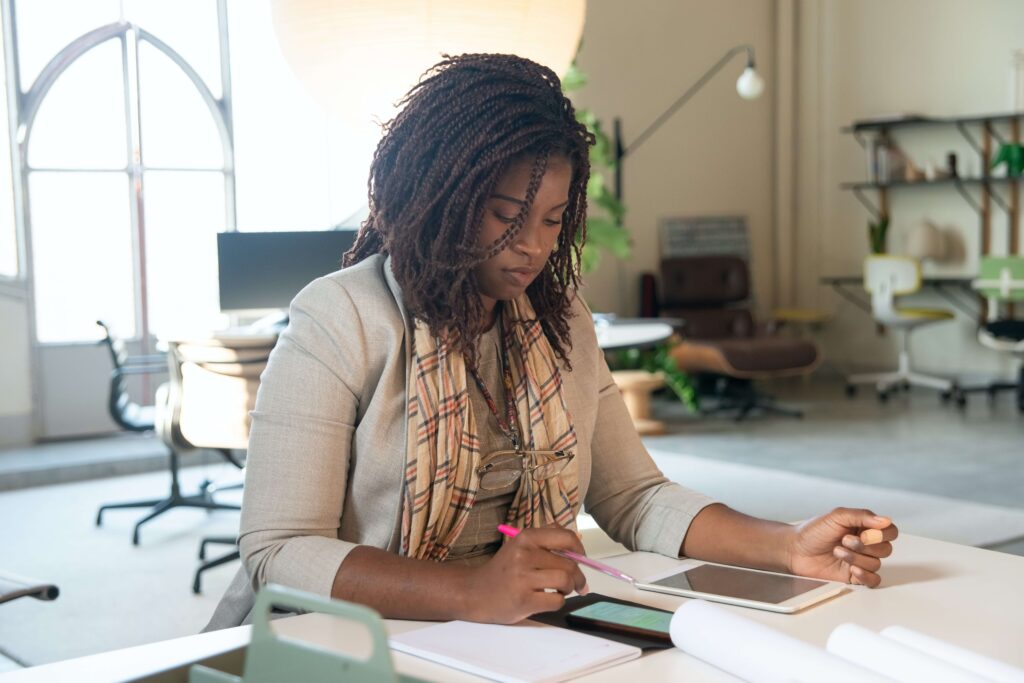 What is Content Marketing for Nonprofits?
What exactly is content marketing for nonprofits, though? It's a type of marketing that uses valuable, entertaining, or inspiring content to promote brand awareness.
Now, your strategy for nonprofit content marketing doesn't (typically) directly ask for contributions. Instead, it focuses on boosting nonprofit brand awareness and building trustworthy relationships with your supporters.
Social media, blog posts, podcasts, videos, and even your nonprofit email newsletters all fall under the umbrella of content marketing for nonprofits.
And while each of them might have smaller goals within them, the overall goal for nonprofit content marketing is usually to keep your organization top of mind for your supporters. So when they're ready to make a contribution to one of their favorite nonprofits, yours is the one they think of!
How to Create an Easy-to-Use Content Marketing for Nonprofits Strategy:
We know why we need content marketing strategies, but how do you go about creating one?
And how do you create one that's easy to understand and use, instead of one that keeps you feeling overwhelmed?
Good news! Creating an easy-to-use strategy for content marketing for nonprofits doesn't have to be super complicated.
But having a strategy in place is what gives you better results!
So, here are 6 steps to create an easy-to-use nonprofit marketing strategy. We recommend snagging a piece of paper to map out your content marketing strategy!
1. Determine Your Goals for Content Marketing for Nonprofits
As we know, "a dream without a goal is just a wish." So goals are the first step in content marketing for nonprofits!
What are you wanting to get out of using content creation for nonprofits? Do you want more engaged followers on social media? Do you want more people to read your blog posts on your nonprofit website? Are you looking to get more supporters to sign up for your nonprofit email newsletter?
Whatever it is you want out of nonprofit content marketing strategy, mark it down so you know what you're aiming for whenever you do your content creation.
2. Know Your Ideal Donor Persona
Part of knowing your ideal donor persona is knowing their demographics like age. That will help you talk to them appropriately.
But you also want to know where they hang out. Which social media platforms are they using? How are they getting to your nonprofit website?
Knowing your ideal donor persona as much as possible is a great way to determine how, when, and where you show up with your content marketing for your nonprofit.
The best way to get to know your ideal donor is by gathering more information for your nonprofit donor database. You can do that by asking for information when supporters make a donation on your online donation pages!
You can also get to know your ideal donor by watching their behavior with your nonprofit website through Google Analytics for nonprofits.
But getting as much information about your ideal donors is the best way to show up appropriately with content marketing for nonprofits!
3. Align Your Platforms with Your Goals and Your Supporters
There are so many different platforms to use for nonprofit content marketing. From social media to blog posts, the options are endless.
And because there are so many choices, you can easily find yourself spread too thin if you try to use them all.
Our recommendation? Don't try to use them all! Instead, align your content marketing for nonprofits platforms with your goals and your supporters.
So, for example, if your goal is to get more nonprofit email newsletter subscribers, and you know your supporters spend time on your blog, then make that channel a priority! Focus on optimizing your blog posts with a CMS tool so they're engaging for your supporters and search engines.
If you know your supporters are on Instagram, and you want to build out your following there, then don't waste your time posting to TikTok or Twitter.
4. Plan Out Your Content Calendar
Alright so here's where the second part of that little saying up above comes in! Because we know a goal without a plan is just a dream.
Using a content calendar will help you with high-quality nonprofit content creation. Instead of just winging it day after day, you can plan ahead to make sure you have everything you need.
5. Work On Content Creation for Your Nonprofit
With your goals set and your content calendar created, it's time for the fun part! Creating the content!
Your content depends on where you're posting. So you might create a short-form video for TikTok. You might write out an article for your blog. Or you might create carousel graphics for Instagram.
No matter what type of nonprofit content creation you choose to do, these nonprofit content marketing tools will help you!
6. Repurpose Your Nonprofit Content
We're not over here thinking that your ideal donor is only interested in one content marketing for nonprofits channel.
There's a very good chance that some love your blog content and others love your social media accounts.
But that doesn't mean you have to overwork yourself by doubling your content creation! Let's work smarter not harder and repurpose your nonprofit content.
That might look like:
Writing one long-form blog post for your nonprofit website.
Taking a paragraph out of the blog post and using it as an Instagram caption.
Cutting the blog post in half, and encouraging your supporters to subscribe to your email newsletter for the other half of the content.
Bam! From one blog post, you've hit three content marketing channels!
If content marketing for nonprofits is king? Then repurposing your nonprofit content is queen.
7. Check Your Existing Content
After you post your content, you're not quite done. You need to check your analytics to see how your content is doing!
You might find out that your supporters are loving the nonprofit technology trends like video and multimedia storytelling.
We recommend checking your analytics once a month to see how you're doing compared to your goals for content marketing for nonprofits. These analytics will also help you figure out where you can improve or what you can focus on more!
Content marketing for nonprofits is one of the best, low-cost ways to get your name out there and keep your organization top of mind for your supporters.
But it's best to tackle nonprofit content creation with a strategy! And with these 6 steps in place, you'll be boosting brand awareness in no time.
Want more related to this? Check out these posts!
18 Best Tools for Nonprofit Content Marketing to Elevate Your Online Presence
Nonprofit CMS: These Are 3 of the Best Options for Your Nonprofit
Google Analytics for Nonprofits 101: The Foundation of How to Navigate This Powerful Tool