You know at Nonprofit-Apps we love technology. Why's that? Because it makes it so much easier to meet nonprofit goals!
Whether that's recruiting more volunteers. Or streamlining work tasks. Or collecting more information to build a donor database.
No matter what it is, technology is there to make your job easier!
So we're coming at you with another way tech can help you out with your nonprofit!
Introducing *da da da na!* text to donate!
Yep! Smartphones are back at it. And while we love making things like your online donation pages and your nonprofit website mobile-friendly so your supporters can donate on their phones, there's another way to reach them, too!
We're chattin' about all things text to donate in this article: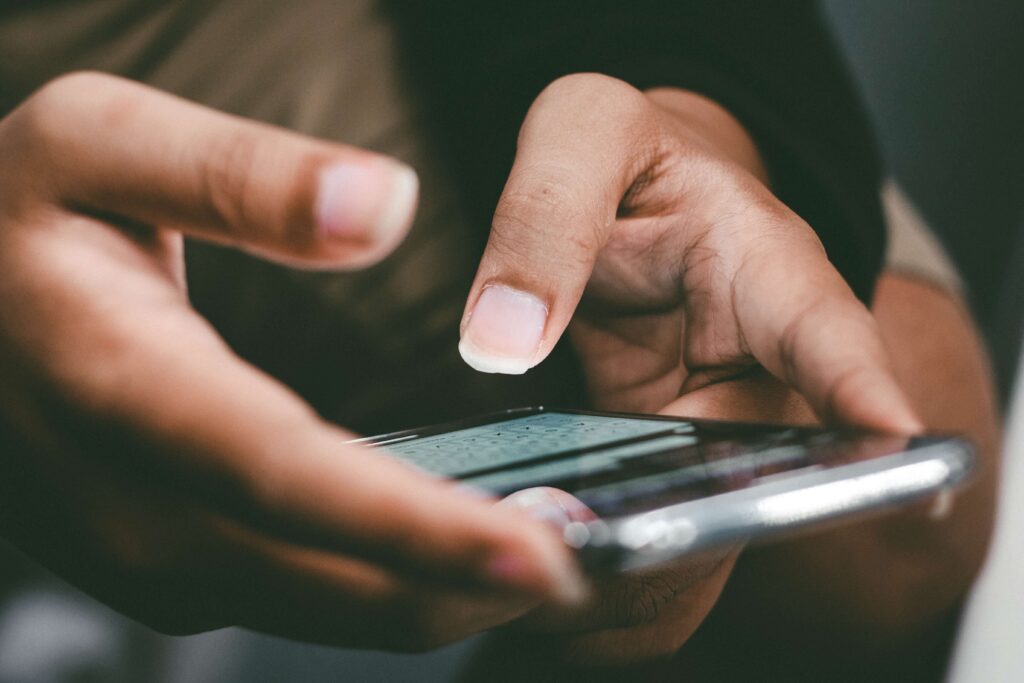 What is Text to Give for Nonprofits?
Text to donate, or text to give fundraising, is another type of fundraising campaign you can use. Rather than prompting people to donate through an online donation page, you take out the middleman.
Instead, they can donate directly through text message! It's one of the easiest ways for supporters to contribute to your cause.
How Does Text to Donate Work?
To use text to give fundraising for your nonprofit, you'll need to work with a platform that syncs up your organization to your list of registered supporters.
Once your nonprofit is set up with the platform (more on those in a minute!), it'll give you a phone number for your nonprofit. You'll use that number to communicate with your supporters!
Then, donors either text a specific dollar amount. It can be any dollar amount – whatever they prefer. Or they might need to text a shortcode to your number. That might look like "NONPROFITNAMEHERE"
As soon as they send the text, a link is texted back to them. They click it, confirm their donation, and give their credit card info.
They can also opt into having their credit card information remembered by the text to donate platform. That way, if they want to text again in the future, they can make the process even easier!
Why Should Nonprofits Consider Text to Donate Fundraising?
With so many fundraising options out there, why should nonprofits think of using this type? Aren't other fundraising choices better?
We are firm believers in finding what works best for your nonprofit organization.
But we also believe in spreading your eggs in several baskets. AKA – not putting them all in one. And using text to give fundraising might be a great way to diversify your fundraising campaigns.
Plus, check out these statistics for this type of campaigning from Nonprofits Source:
90% of text messages are read in just 3 minutes!
91% of American adults own a smartphone
On average, it takes someone 90 seconds to respond to a text, versus 90 minutes to respond to an email
The average donation size for text to give fundraising is $107
If there was ever a time to try text to donate fundraising for your nonprofit, it's now!
How to Set Up Text to Give Fundraising?
To get started using text to give fundraising, you'll need to decide on the right platform for your organization. Once you register with them, text to give fundraising campaigns become so extremely simple.
You'll register a 10-digit phone number to use for your nonprofit organization. Then, you'll decide on a keyword. That keyword is what your donors will use to text back to signal they want to donate.
You create your message on the platform. This might give just a little bit of information about what a donation can do for your cause. Maybe it's feeding a dog for a day. Maybe it's providing relief for people affected by a natural disaster.
Then, at the end of the message, you'll ask them to send a text back using the keyword. From there, they follow the prompts to complete the donation!
And that's all there is to it!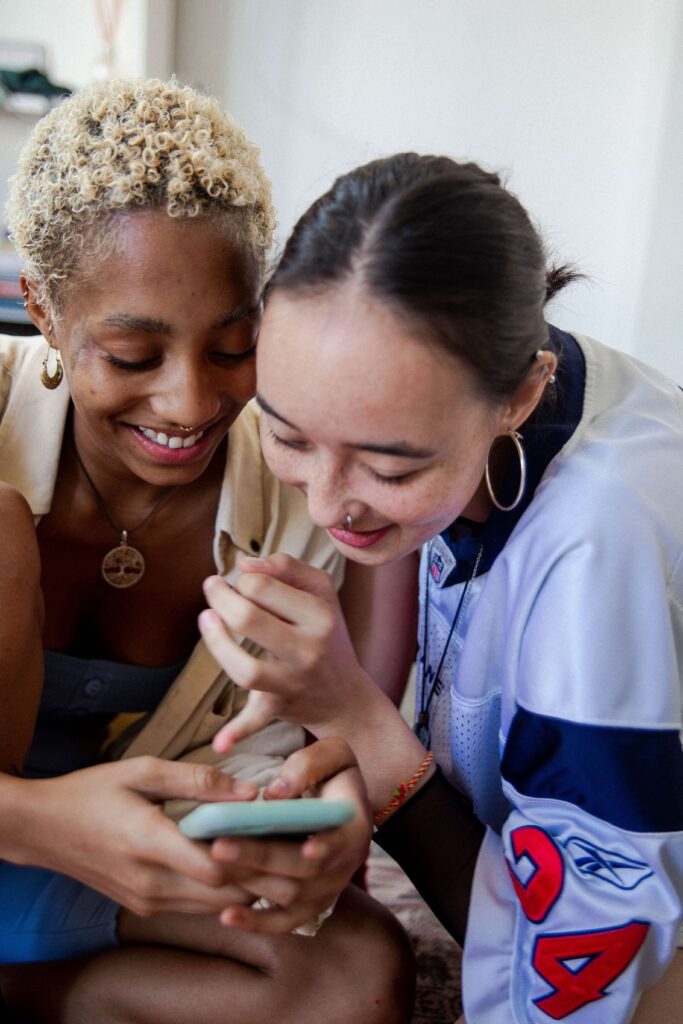 What Are Some of the Best Tools for Text to Donate Fundraising?
These text to donate platforms make this type of fundraising super simple. So which ones are some of the best to look out for?
We've rounded up a handful of some of the best text to donate fundraising platforms available!
*PLEASE NOTE: These platforms are in no specific order, nor are they a comprehensive list of all text to donate platforms available. These are simply some of the best we have found after doing our own research.
Nonprofit-Apps does not receive any compensation from these platforms. However, our sister sites, CharityHowTo and Nonprofit Library, may receive compensation.*
1. QGiv
QGiv is a fundraising platform that includes multiple methods of raising donations for your organization.
And just one of those? Is text to give fundraising! Their platform is a fast and effective way of getting in touch with supporters who carry their phones with them all day long.
Features of QGiv
Raise more donations with automated reminders that encourage donors to complete their donation (no having to chase after people yourself!)
Use live screencasts to create an engaging experience that keeps donors motivated in your organization
Send personalized campaign messages to help create a more personal experience for your donors
Track analytics from your text to give fundraising campaigns with comprehensive reporting
Pricing for QGiv
For many nonprofits, you can get by using their "Giving Essentials" pricing plan. This is $25 per month. However, you'll need to add on text fundraising which adds an additional $129 per month.
2. OneCause
OneCause is another fabulous online donation platform for nonprofits. And we love it because of its unique features! It makes for the perfect partner if you're planning any upcoming virtual fundraising ideas for your nonprofit.
Features of OneCause
Create custom call to actions with OneCause including using personalized keywords
Get direct deposit of funding – no hassle of waiting for your text to donate funds
Allow donors to opt into covering processing fees so all contributions are given directly to your cause
Pricing of OneCause
The standard package for OneCause's Text2Give program costs $495 per year. For more customized packages, you can reach out to a representative!
3. Donorbox
Next up, we have Donorbox! After completing beta-testing in 2021, the new text-to-give feature is now live for this awesome platform.
With a streamlined approach to text to donate fundraising, Donorbox makes sure your supporters have an easy donation process!
Features of Donorbox
Your donors can opt into repeat donations. They don't have to worry about filling out any additional forms, opening up any web pages, or re-entering billing information.
Just 30 minutes of setup time! No need to worry about taking hours or even days to integrate this new system.
Pricing of Donorbox
Donorbox's standard online fundraising platform offers no monthly fees or contracts. All you need to pay is fees for donations (1.5% platform fee + payment processing fee). But even then, donors can opt into paying those themselves!
On top of that, the text to give option starts at an additional $19 per month!
4. Kindful
Finally, we have Kindful on our list of some of the top text to donate platforms! When you sign up for their online donation platform, you get access to text to donate features.
Features of Kindful
Customized keywords and messages to create personalized experiences for your donors
Reporting and analytics so you can track to make sure your text to give campaigns are working!
No transaction fees on top of processing costs
Want to see all of the features of Kindful in action? Our sister site, Nonprofit Library, has a completely free tech demo of the Kindful online donation platform!