We love to make your nonprofit tasks easier! That's why we're bringing you round-ups of some of the greatest tech tools available on the market.
But we also know that you may need some more information to make the best decision for your nonprofit!
That's why we're continuing our series of deep dives into some of the most-liked and trusted tools for organizations. And in this article, we're chatting about the nonprofit grant management software: GrantHub.
What is GrantHub?
GrantHub is a tool to help you streamline and simplify the grant writing process for your organization.
Whether you're looking for a tool to help you find grant opportunities, or you need assistance in streamlining the writing process, this tool can do it for you.
How Much Does GrantHub Cost?
At $795 per year, GrantHub pricing, in the grand scheme of things, is probably one of the more low-cost resources your nonprofit can invest in. 
That's especially true if your organization prioritizes grant writing and grant funds as a part of your annual nonprofit income.
The annual plan does include licenses for up to 35 users. So more than likely, your entire nonprofit grant writing team can use an account.
But for any tool, we always recommend jumping on a demo with a representative or trying out a free trial. Fortunately, with this grant management software, you can do both! That's a great way to make sure that it's the right fit for your organization.
What Are GrantHub Reviews Saying About the Software?
The great news is that many nonprofits have already tried out this software before your nonprofit. So, you can peruse the GrantHub reviews to find out what other people are saying about the tool.
Across the board on Capterra, GetApp, and Software Advice, users have rated it a solid 4.7 out of 5 stars. 
Most users report that the interface is extremely user-friendly and easy to set up. That's excellent for new nonprofits who are setting up their accounts – there's little downtime when it comes to loading your information into this software.
And many other users reported that having one single platform that houses all of their grant writing materials is incredibly convenient. Plus, considering it's a web-based software, it's accommodating for remote working nonprofit staff and volunteers! 
How Does GrantHub Offer Support to Nonprofits?
Many teams overlook one crucial component of switching to a new software – even if you're just switching from spreadsheets.
That's customer support. Whenever organizations invest in new technology, there's always a learning curve. And nobody knows the software better than those that work for the software.
So having plenty of customer support when or if your organization runs into technical issues is crucial.
Thankfully, the software has plenty of service and support to offer with your annual plan. That includes support like:
Data migration. They'll help you switch all of your information from the software you're currently using into their platform. It helps you streamline the move so you're not feeling overwhelmed during the process. Or worse – leaving it on your "to-do list."
Workshops, trainings, and learning resources. Whether you learn best from video tutorials or reading through helpful FAQs, there are plenty of resources to help you get accustomed to the software.
Live training meetings with representatives. If you learn best while working alongside a pro, then you're covered here, too. You can choose from 30-minute or 60-minute live training sessions where an expert walks you through specific issues you're having.
Email, phone, chat support. Sometimes you just need an obscure (albeit quick!) question answered. You'll have access to their Client Support Team for any help you need.
4 Features of the Popular Grant Management Software for Grant Seekers
Yes, the ongoing support and service are also excellent features of the grant management software for grant seekers.
But what about the platform? What can it do for your organization and your grant writing process?
Here are the top 4 features of this nonprofit grant management tool: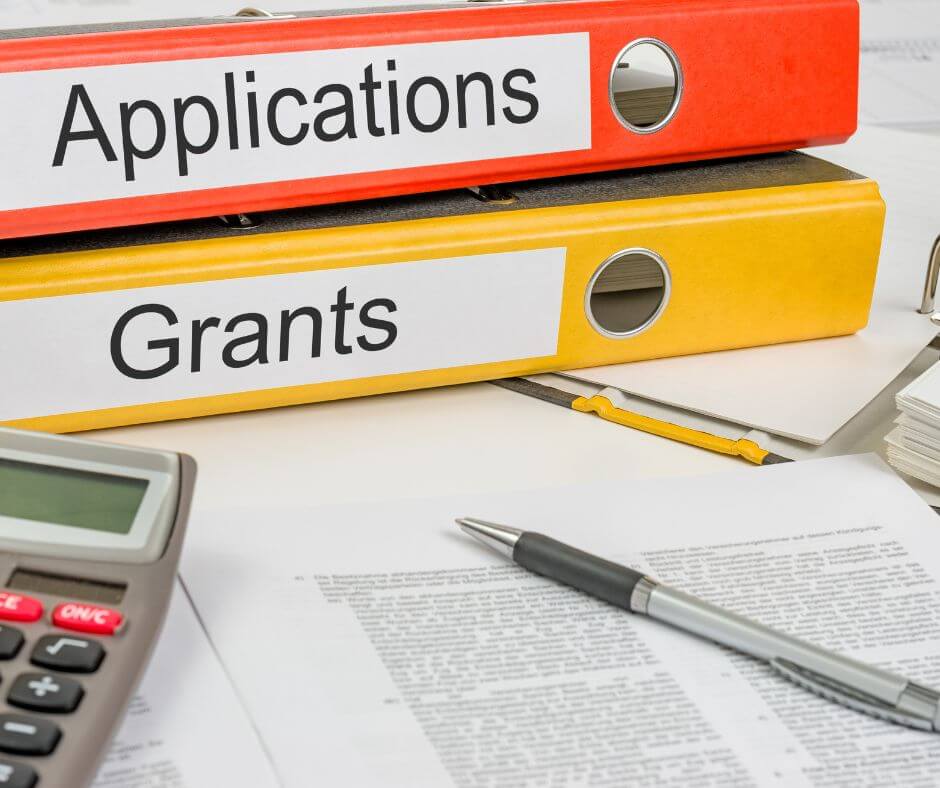 1. Navigate Grant Opportunities: 
Starting at the very beginning of the process, you can use the software to find grant opportunities. 
And once you've found opportunities, you can start on the right foot with grant funders by tracking important information, such as:
Figuring out what's important to them
Determining what kind of projects they offer funds for
Learning how to submit better requests
You can also use this portion of the software to better understand which opportunities will best suit your nonprofit's needs (and therefore, which ones you should focus your time on). GrantHub lets you keep up with information about the opportunity such as proposal deadlines, decision dates, grant terms, and funding category.
2. Manage All Tasks Within the Grant Writing Life Cycle
While we believe that nonprofit technology can majorly benefit organizations, we also think there should be a balance. Too many different software can feel burdensome to your process. 
The great thing about this tool is you don't need to have more than one software. It lets you manage all of your grant writing tasks for the entirety of the process in one interface.
Keep track of deadlines for applications, follow-up reports, and any other communication you need to have with potential funders.
You can also prepare entire workflows for every step of the grant writing process. And you can assign those tasks to the different members of your team.
Think of this nonprofit grant management software as your project management tool. So rather than having to have a grant management tool and a tool like Trello, you can just opt for one!
3. Make Grant Writing Simple
Writing the actual grant proposals is the bulk of the overall task. The writing itself can feel overwhelming!
But GrantHub is on a mission to make it easier for you, so it seems. You can use the tool to log all of your best responses to previous, successful grant requests. Just re-use what you already know works!
You'll also have an "answer library" where you can keep answers to frequently asked questions for proposals. Type up the answers for:
Your nonprofit's need statement
Executive summaries
Important statistics and stories
Project definitions and budgets
Donor history
Board of education biographies
Then, as you continue filling out new grant proposals, you can copy and paste from your answer library!
4. Pull Reports and Analytics of Your Progress
And finally, one of the greatest parts of this nonprofit grant management software is you no longer have to guess what's working.
Instead, you can pull reports and analytics of your nonprofit's progress. See what was successful, and find out what wasn't.
And use that to your advantage for all of your future grant writing endeavors!
While there are numerous grant management software available for you to choose from, GrantHub is, without a doubt, one of the top contenders. 
With outstanding features that take all phases of the grant writing process into consideration – it's no wonder why it's doing so well.
If you're curious to see inside GrantHub's software, then head over to Nonprofit Library and check out the free training they're offering!