Now, it's no secret that we need quite a few tools to help improve our nonprofits.
Often, when we think of the top online tools to help us in our causes, we imagine the ones that require us to sit behind a laptop.
But, it's time we stop skipping on some major ones: the best mobile apps to help your organization!
We've rounded up the top 9 mobile apps for nonprofits to help your cause!
*PLEASE NOTE: Our list of the best mobile apps for nonprofits is based on extensive research on the tools on the market as of now. We have combed through each of these tools' websites, and we've dug through user reports to find helpful information.
This list is also not in any particular order. It's just a roundup of the top apps for nonprofits available at the moment based on our own individual research.
We do not receive any compensation for these products at Nonprofit-Apps. We are solely giving you this information to help you find the best tools for your nonprofit organization.
However, some of these mobile app platforms are contributors to our sister sites, Nonprofit Library and Charity How To.*
The Best Mobile Donation Apps for Nonprofits:
Don't leave gifts on the table, now!
With the best donation apps for nonprofits, you can reach the large majority of people who use their mobile phones throughout the day.
We've gathered the best donation apps for nonprofits for you to start using!
1. Coin Up
Coin Up is a free mobile app for nonprofits that's another great way to fundraise. If you're looking for new, unique ways to gain more donations each month, this is it!
Users elect to round up their credit and debit charges each month to the nearest dollar. And at the end of the month, all of the change is donated to the nonprofit organization of their choice on the platform!
2. Budge Challenge
Okay, this one's clever. And definitely unique! That's why we've added it to our list of best donation apps for nonprofits.
The Budge Challenge app gamifies the donation experience for its users. It's a betting platform for users to challenge their friends. They'll challenge them to a simple daily activity like playing a game of chess or don't smoke for a day.
And whoever loses makes a micro-donation to the nonprofit of their choice through the app.
This donation app for nonprofits has a social sharing aspect, too. The winner can post to Facebook so others can see what they're up to (and join in, too!).
Wanna get people involved in friendly competition for your great cause? Reach out to Budge at [email protected] to get your nonprofit on the platform.
The Best Mobile Apps for Nonprofits to Boost Team Communication:
Nonprofits don't work without the help of a team, right? But sometimes, managing teams and communicating ineffectively hurts our nonprofits.
These are some of the best mobile apps for nonprofits to help you improve your nonprofit communication!
3. Humanity
Humanity is a business management platform created on the cloud. And it's no wonder why it's one of the best mobile apps for nonprofits out there.
While teams keep our nonprofits moving, sometimes we get tripped up with managing them. With this app, you can keep from double booking your volunteers and staff when creating schedules. You can keep from understaffing your events or your daily tasks.
It allows you to manage staff and volunteers (full-time and part-time), create schedules, track attendance, view availability, log time, and process payroll. All. In. One. App.
(Does it get much better than that? We didn't think so, either!)
4. Connecteam
The Connecteam app is both a business management app and a people management app. You can manage your staff and volunteers. And you can create schedules in it, too. You can also create customizable forms and checklists for task management.
Plus, you can provide onboarding and virtual training for new staff and volunteers directly from the app!
And the best part? They've got a free plan for up to 50 users! Perfect for a small nonprofit organization.
5. Slack
It's one thing to create and manage schedules. It's another to get daily tasks done across a team of multiple people. And factor in several departments, and then you've really got a problem!
Slack is one of the best mobile apps for nonprofits to communicate effectively across a single team and multiple departments.
With instant messenger style chatting, you can check in with other team members in real-time. No waiting for a slow email to hop into your inbox!
The Best Event Apps for Nonprofits to Make Your Next Event Fundraiser a Success:
Your next event fundraiser doesn't have to only be for those showing up in person. Since just about everyone and their dog has a mobile phone now, be sure to tap into those specific audiences!
These are some of the best event apps for nonprofits to help you do just that:
6. Periscope
This event app for nonprofits is pretty new to the market. But it's taking off fast!
It allows users to live stream events when they attend them. So it's perfect for taking an in-person event and allowing your donors to turn it into a nonprofit virtual fundraiser event.
You can reach an even larger audience by using the app and allowing your audience to broadcast your nonprofit fundraiser!
The Best Mobile Apps for Nonprofits to Make Social Media a Breeze:
Okay, social media is already (primarily) on our phones. So what better way to make it a smoother process than by using some of the best mobile apps for nonprofits?
We've collected three fantastic social media mobile apps to pair with the top social media tools for your nonprofit organization.
7. Sprout Social
First up, we have Sprout Social. This is a social media management app. Because who in the world wants to open each individual social media app to check their insights and publish posts?
Not us. (And we're thinking not you, either!)
With this mobile app for nonprofits, you can schedule and publish posts at a set time across all of your social media platforms, no matter which one you decide on.
Keep up with contact records and engage with customers who are sharing your posts, too!
It connects with all of the major social media platforms like Facebook, Instagram, Twitter, LinkedIn, and more.
So, streamline your social media tasks for the day with one simple app!
8. Canva
We mentioned this incredible tool in our round-up of the best low-cost and free tools for nonprofits. But it's so good, we have to mention it again.
This time, we're highlighting the app! Just like the desktop version, you can create images for social media and other marketing tools straight from your phone.
And you can use the templates already created for you. It's so easy to use with its drag-and-drop platform.
Plus, there's a free plan available for nonprofits!
Our sister site, Nonprofit Library, has a free demo of Canva Pro for nonprofits! So you can check it out and see if it's the perfect fit for your organization.
The Best Volunteer Apps to Help You Find the Right People:
And where would we be with our nonprofits without the help of volunteers? But sometimes it's a struggle to find people who are ready to give up their time in the name of an amazing cause!
That's not the case anymore with the best volunteer apps to help you find people who believe in your mission.
9. Volunteer Match
Volunteer Match does exactly that. It's a mobile app for nonprofits that helps you find people that want to support you and your cause.
Add your cause to the massive database of people who are looking to volunteer. People will be able to find you based on your location and your cause!
And on the flip side, you can search the database for volunteers, too. Narrow down your search on this volunteer app for nonprofits by looking for volunteers nearby. You can also search by skill and interests!
Oh, and just in case you needed a little more convincing. 1.3 million visitors flock to this site every month.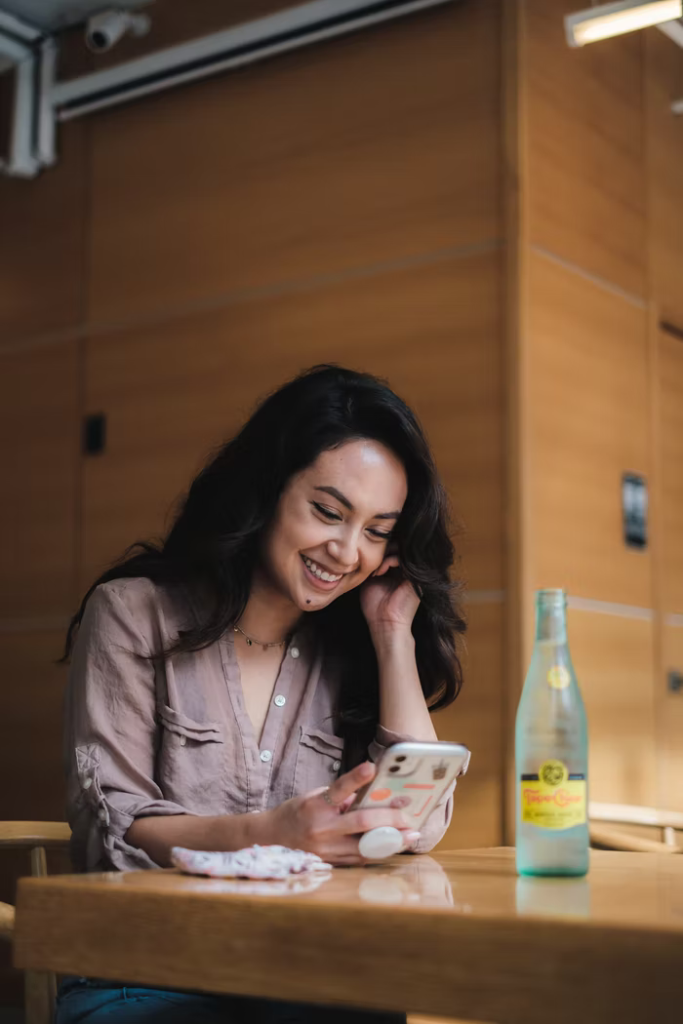 We wanted to make sure we gave you some of the best mobile apps for nonprofits on the market to help you with a variety of tasks.
Because it's not just about gaining donations! It's also about managing your volunteers and staff. Or even finding volunteers!
Want more related to the top mobile apps for nonprofits? Check out these posts!
The Best Social Media Platforms for Nonprofits: How to Choose the Right One for Yours
5 of the Most Useful Social Media Tools for Nonprofits
The 5 Most Valuable Nonprofit Digital Marketing & Fundraising Tools