The nonprofit world isn't much different than the for-profit world. You'll need skills, knowledge, and experience to help you make the best decisions for your organization!
And while getting an advanced degree is a great start, even after you enter the workplace, you'll need new skills and knowledge.
That's where nonprofit professional development comes in handy!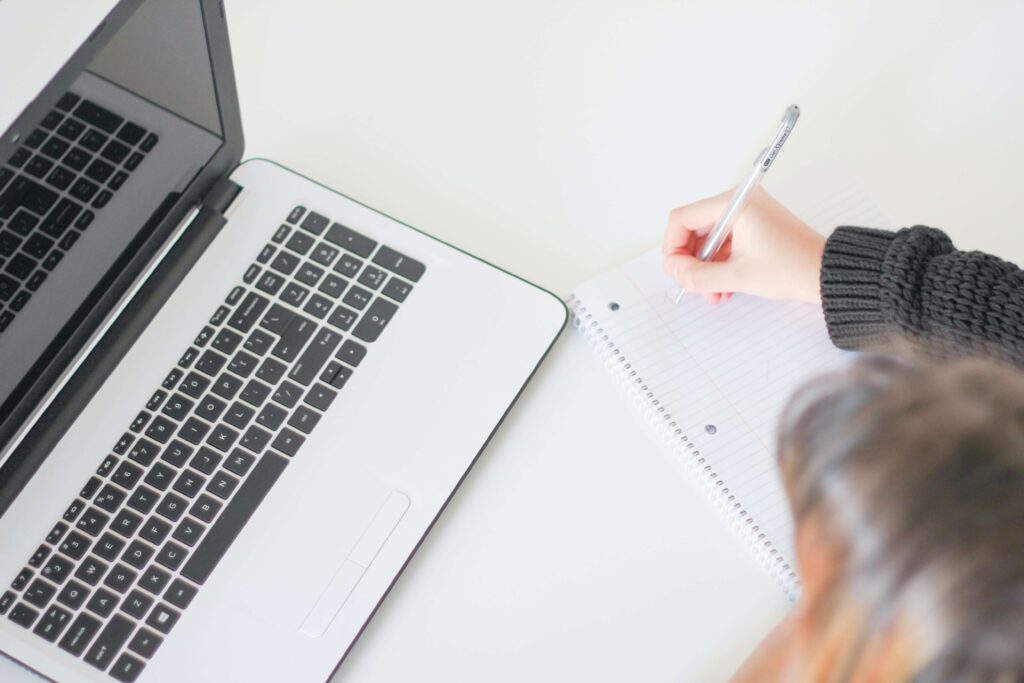 What is Nonprofit Professional Development?
Nonprofit professional development is a great way to level up your career as a nonprofit professional. Once you've entered the nonprofit workplace, you can continue your education to make sure you're well-equipped for everything the nonprofit world has to offer.
Development comes in many forms, but one of the best types? Nonprofit training courses and programs!
And thanks to (you guessed it!) tech and the digital world, you can take nonprofit courses straight from your computer.
You can even receive a certification for nonprofit professional development hours logged. Popular certifications include the CFRE Continuing Education Credits.
Why Should You Prioritize Nonprofit Professional Development?
The world is always changing, and so is every industry in it. That includes the nonprofit sector! The industry as we know it today didn't always look like this.
Yet some nonprofit professionals have been in the sector for years, if not decades. So they needed to take nonprofit training courses to stay up-to-date with up-and-coming trends in the nonprofit industry.
The same goes for you! Nonprofits may look way different ten years from now. But by keeping up with nonprofit professional development, you can keep your knowledge and skills relevant.
Not to mention, prioritizing nonprofit professional development can help you as you advance your career!
1. Center for Nonprofit Advancement
The Center for Nonprofit Advancement is a great hub for nonprofit professional development courses. And with courses from specialists and leaders in the field, you can learn from the greatest minds to help you grow in your nonprofit career.
Expand your skills and talents in a variety of nonprofit topics like marketing and communications, advocacy, human resources, fundraising, and more!
And as a member of the Center for Nonprofit Advancement, you can snag significant discounts on registration fees for your nonprofit training courses!
If you're a nonprofit professional at the management and senior level, you can continue your nonprofit development through the Center's Executive Preparation Institute. Make sure your leadership and management skills are top-notch as you gear up to take your career to the next level.
Oh, and if you need a little encouragement to help you complete your nonprofit training courses, then check out the Center's Award Competitions.
Join The Center for Nonprofit Advancement here!
2. NTEN
Want to get your hands on some awesome nonprofit professional development courses focused on nonprofit tech?
Then this is the place for you!
Get the knowledge about nonprofit technology to grow your nonprofit career with NTEN. You'll gain real-world knowledge for your organization (and you'll be the hero, for sure!).
Their week-long courses are live captioned. These help you focus better and understand the content even more. You'll have pre-readings beforehand, 90-minute live trainings with professionals. Those are followed up with homework to complete.
And, yes! These courses are eligible for CFRE Continuing Education Credits.
Each of these courses costs $250 for non-members of NTEN. But, you can save 15% when you prepay for one credit. Or you can save 20% if you prepay for five credits.
Need a certificate program to round out your skills with nonprofit technology? NTEN's got you covered! You can customize your certificate program, too. Select the courses that you need for your nonprofit professional development.
3. Nonprofit Ready
Nonprofit Ready partners with experts and leaders in the nonprofit sector. They bring nonprofit professional development resources to you for free!
They boast a library of over 500 free learning resources. And those include online courses and downloadable guides. You can find topics like
leadership,
grant writing,
fundraising,
accounting and finance,
marketing,
communications,
volunteer engagement,
and program management.
Plus, you can complete certain curriculums and receive certifications! Need the essentials of nonprofits? There's a curriculum for that. Want a certification in grant seeking? There's a curriculum for that, too!
In these courses, you'll receive CFRE Continuing Education Credits. Those count toward your initial certification or recertification.
All you need to do? Is create a free account. Choose a course. And then start learning!
4. Nonprofit Library
One of our sister sites, Nonprofit Library, is a fantastic resource for nonprofit online courses, if we do say so ourselves.
Their unique service is a fabulous way to get an inside look with several different programs for nonprofits.
From Canva Pro for nonprofits to Givebutter and Bloomerang, you can get an inside peek and free training on these programs!
You'll learn from the experts at each of the software's trainings through Nonprofit Library. And you get your choice of attending live nonprofit training programs. Or attend on-demand nonprofit training courses when you have time.
And the best part? You get free access to this library of product and service demonstrations. No sales and marketing pressure.
Yep! Nonprofit Library only shares your information with the sponsor if you allow it. Don't want to deal with any sales calls or marketing emails? You don't have to!
Create your free account. Learn from the experts from game-changing nonprofit product and service demonstrations. And decide on your terms if you want to opt-in.
5. CharityHowTo
Get ready for all of the top-rated nonprofit training courses you can imagine. And they're all taught by the best topic experts in the nonprofit industry.
That's what's waiting for you at CharityHowTo!
Choose from 29 different topics and hundreds of nonprofit professional development courses. And there are live webinars offered on multiple days and times. So you can join in on these nonprofit training programs and participate in live Q&As.
Or, if you're managing a busy schedule, you can take part in on-demand nonprofit training programs. Study your course anytime and anywhere – 24/7/365.
You can choose to participate in free nonprofit training programs at CharityHowTo. And you can take your nonprofit professional development up a notch with top-rated programs. Or, if you've only got a few minutes to spare, why not fit in micro-courses? Easily take a course over your lunch break and receive credits for CFRE.
Because yep! All courses at CharityHowTo award you with CFRE Continuing Education Credits. You can't get any better than that!
From career building and corporate sponsorships, to marketing, advertising, and communications, CharityHowTo has everything you need to boost your nonprofit career.