Back in the 1990s, we all thought the 2000s would be full of chrome and flying cars, right?
No? Just us?
Well, while we're not fully adopting flying cars just yet, there are some other futuristic tools we're using. And these marketing tools are excellent for better reaching your potential supporters for your nonprofit!
So, while we've already discussed the way of the future in our article on VR for nonprofits, we're chatting more about the virtual reality tools to get your new experience set up.
What Is Virtual Reality?
Virtual reality experiences are built off of technology that can create a life-like experience for the user.
They're becoming wildly popular in the video gaming world. But we're predicting that they're going to take off in the nonprofit sector, too!
Why's that? Simply because virtual reality for nonprofits can help your organization better relay your mission.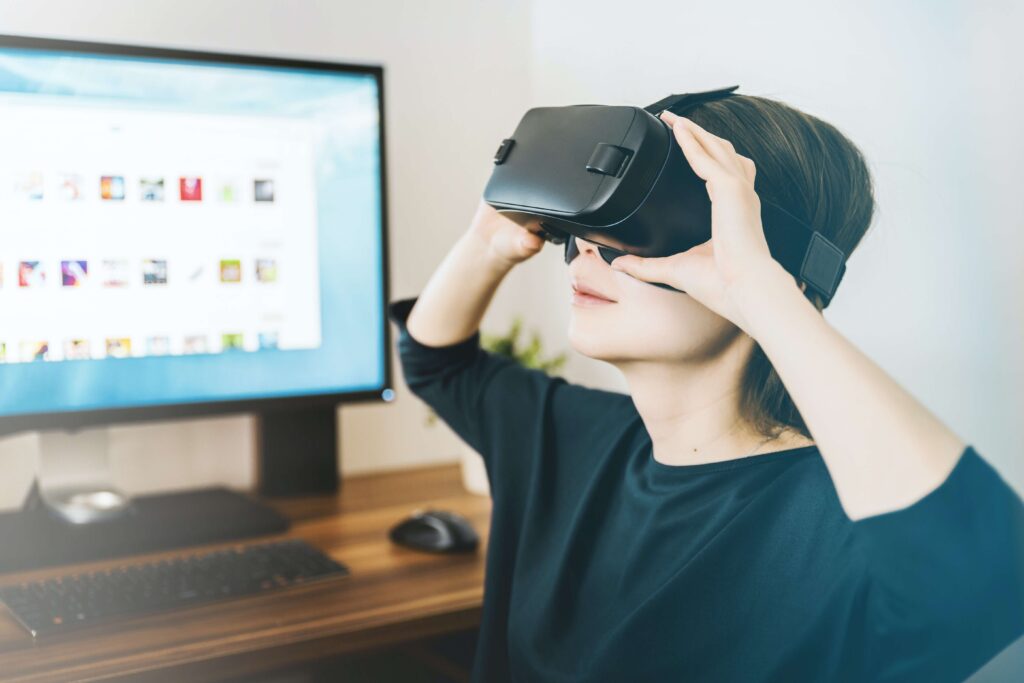 How Can Virtual Reality Tools Benefit Nonprofit Organizations?
Virtual reality is more than just a futuristic idea. These experiences are chock-full of benefits for your organization!
Here are just a couple of ways virtual reality tools can benefit your nonprofit:
1. Create a More Dynamic Donor Experience
We've talked plenty about marketing (and digital marketing!) and how it's changing for nonprofit organizations.
Since people on the internet are constantly seeing advertisements, they're learning (subconsciously) to tune out certain ones over others. And that's true for ads online and in the real world.
Seriously, when was the last time you saw a billboard advertisement and thought, "I'm gonna remember that forever!"
Your potential supporters are going through this same process when it comes to seeing nonprofit organizations, too.
That's why it's such a great idea to create a dynamic, memorable experience for them! No matter where you are or how you're representing your nonprofit, making it unforgettable is key to getting their support.
And virtual reality tools for nonprofits are an excellent way to do that!
With the right footage and an easy-to-use virtual reality headset, supporters can be transported to wherever your mission is centered.
They get firsthand knowledge of what your mission is confronting. And sometimes, that's what they need to understand the importance of your goals!
Not to mention – think of what they'll remember most. If your nonprofit is showing up at an in-person event, what will passersby remember more? A table with an email sign-up sheet?
Or the setup that included a virtual reality headset. And once someone donned the gear, they were immediately transported to Ethiopia, where a 13-year-old girl receives fresh water for the first time in her life. By the way, that's a real VR experience that was created by Charity: Water.
We're willing to make a bold claim and say that it'd be the VR setup versus the simple email sign-up sheet. (Although you can add that in along with your VR experience!
2. Use Storytelling to Its Full Advantage
In any marketing capacity for your nonprofit organization, storytelling goes a long way. After all, it's the way our human brains are wired to make sense of the world.
Anytime we're consuming information, our brains are subconsciously putting it into story format so we can better understand it.
But sometimes, we can't quite comprehend what someone is telling us.
For example, a nonprofit organization that focuses on bringing quality education to a small village in the Philippines may tell an amazing story on their nonprofit website.
But for a potential supporter who grew up in a world where they never had to worry about receiving quality education, they may not understand the need of your mission. They may not be able to wrap their minds around what someone in a faraway country they've never been to is experiencing.
But virtual reality tools for nonprofits close that gap! They can, quite literally, show (not tell) someone what it's like for young children in that village.
And that can make an even greater impact among those potential supporters!
Check out our article on VR for nonprofits to read about more benefits virtual reality tools can have on your organization!
4 of the Most Popular Virtual Reality Tools for Nonprofits to Use:
There are a couple of things you need to consider when it comes to virtual reality tools for nonprofits. The first is the headset. This is the equipment that someone wears over their eyes so they can be transported into the world you're showing them!
The other virtual reality tool you need to look at is software to develop your VR experience.
Virtual Reality Tools to Develop Your VR Experience:
Before anyone can don a VR headset, you'll need to secure footage of the virtual reality experience you're making for your nonprofit organization.
One of the best ways to do that is by using the same practices we recommend for your video marketing efforts! When your team is working directly for your mission, be sure to grab as much footage as you can. Or you can designate a day to create an entire story with your video footage.
A great example of that is the virtual reality experience Pencils of Promise made. They walked through a schoolhouse they built in a developing country.
But capturing VR footage for your nonprofit is a touch different than just whipping out a camera or your phone. You'll want the full 3D experience so it looks and feels like your viewer is there.
Using a 360 VR camera is one of the best ways to do that! So here are 3 of some of the most popular ones out there:
1. GoPro Max
Pricing: $549.98
The GoPro Max replaced the GoPro Fusion which was discontinued in 2019. With this camera, you get 3 cameras rolled up into one tiny package. But that doesn't keep it from creating incredible quality videos!
You can either shoot in "HERO" mode, which is the standard GoPro video mode. Or you can opt to shoot in 360 mode which delivers VR-quality footage in incredible 6K. So it will seriously feel like you're there in person!
After you've filmed your footage, you'll want to stitch everything together to make a seamless VR experience. The GoPro Max uses in-camera stitching to do this for you. Or, you can use the companion app to do auto-stitching yourself.
And the price point makes it one of the absolute best options to create virtual reality for nonprofits on a budget! Not to mention, it is a top seller on B&H Photo and Video, and reviews rave about this camera.
2. Insta360
Pricing: $429.99
The Insta360, which is the number one bestseller of VR cameras on B&H Photo and Video, is a powerhouse in one small pocket camera.
You can choose to either shoot your footage in dual-lens mode, which is their version of 360 view. Or you can capture footage in a single-lens mode.
When you purchase the Insta360, it comes with a companion app that allows you to create cinematic edits to better showcase your mission's story.
Headsets for Virtual Reality for Nonprofits:
Once you've gathered your footage and compiled it in your editing software (which is possible in the companion apps of both of the VR cameras above), it's time to showcase your story.
That's where virtual reality headsets come into play. Here are two of the top ones on the market:
3. Google Cardboard
Pricing: $40 or less!
If you want to get started using virtual reality tools for your nonprofit, without having to worry anymore about budget? Then this is the way to go!
Like seriously. Stop reading, and just click this link to get to Google Cardboard right away.
These little viewers are actually created by folding cardboard along the dotted lines. Then you can view a virtual reality experience in a way like no other!
4. YouTube VR for Your Phone
Pricing: Free!
Just want a way to get your virtual reality experience up online for the world to see? Or want a hosting platform so you can embed it into your nonprofit website design?
Then you might want to check out YouTube VR!
Just like uploading a normal video, you can also upload your 360-degree footage to the platform. And then you can share it with everybody – no in-person experience required!
VR for nonprofits doesn't have to be something in the far-distant future. You can get started with it right now.
And these virtual reality tools will help you do it!
Want more related to this? Check out these posts!
VR for Nonprofits: How to Use This Brand New Technology to Boost Fundraising
Nonprofit Videos: Everything to Know About Them! Plus 3 Places to Use Them
The 4 Best Tools for Video Marketing for Nonprofits to Help with Storytelling