There are plenty of nonprofit CRM software solutions out there. And we're positive one of them will meet your needs!
We're bringing you a closer look into one of them in this article.
We're showcasing EveryAction, the nonprofit CRM software that's helping organizations streamline their backend systems every single day.
*PLEASE NOTE: Nonprofit-Apps does not receive compensation nor are we affiliated with EveryAction. We are simply bringing you information so you can make the best decisions for your nonprofit organization.*
What is EveryAction?
EveryAction is a CRM tool that was designed with nonprofits in mind. And based on their website, they cater to any and all nonprofits – no matter the size or the cause. From small, grassroots nonprofits to large, enterprise ones. And from those who are working to end social injustice to those who are working to protect the environment. 
And it definitely says something that they have some of the top nonprofits in the world behind them! From the NAACP to Audubon to Special Olympics – some of the leading nonprofits use EveryAction for their organization.
If that's not enough to make an impression in your mind, check out some of their awards and recognitions! They're frontrunners and category leaders for Capterra, TrustRadius, and GetApp. 
But their results say it all. Nonprofits are seeing a major increase in recurring monthly donors thanks to sustainer-optimized donation forms. They're seeing upwards of 22% increases in new donors. And even 45% higher contribution sizes through online gifts.

How Does This Nonprofit CRM Software Work?
All of that sounds incredible, right? But how does EveryAction work as a nonprofit CRM software?
EveryAction has multiple platforms underneath its brand. But what we're focusing on is what they call their "unified nonprofit CRM."
According to their website, they say it's the only modern platform that incorporates digital marketing, organization, and fundraising into one platform. You can collect and consolidate all of your nonprofit data into one unified platform to streamline your organization.
They're helping you eliminate the need for too many nonprofit tech tools by rolling it all into one software! From managing major gifts and grants to creating mobile-friendly online donation pages – you can get it all done here.
Want to create automated workflows so you don't have to repeat daily tasks manually? Set up workflow automation to trigger data updates based on certain donor responses.
Need to put together and manage fundraising events? This nonprofit CRM software lets you do it!
Trying to make sure your digital marketing efforts are paying off? Track direct response campaigns with EveryAction.
How Much is EveryAction for Nonprofits?
The downside to our deeper dive into this nonprofit CRM software is that they don't have their pricing structure listed on their site.
This is more than likely because pricing depends on your needs and the size of your nonprofit.
They encourage you to set up a software demo with a representative. Doing this will more than likely give you the answers you need – including pricing.
A Look at EveryAction – One of the Top Nonprofit CRM Software Solutions:
We've taken a tour of this nonprofit CRM software solution, so you don't have to (if you don't want to!).
But the tour is free, and you'll get first-hand experience with the software. So if you like what we have to say about it, then taking the tour yourself is probably a great idea!
Here's what we found:
The Dashboard:
When you first opt to take the tour, you're shown the dashboard. Our initial thoughts? It's very inclusive. Everything you might need for your nonprofit is on this dashboard. That includes fundraising management, volunteer management, organization and engagement workflows, data entry, and so much more.
If we're being completely honest, the dashboard does look a touch overwhelming at first. But! That is often the case with many new-to-you nonprofit software. Because it's brand new to us, and we just haven't figured it out yet!
The great thing is, the tour walks you through everything you need to know about evaluating your campaigns and tracking the progress of your donors' journeys.
Donor Profiles:
One of the first things the tour asks you to do is click on the name of a donor on the dashboard. You'll see a list of pre-made donors. When you click on the name, it takes you to the donor's profile.
On this page, you get an idea of what's possible with this nonprofit CRM software! You can collect all of the data you need for a donor and store it on their profile. From their email and address, to their membership (if applicable) and even their social accounts.
You can also see any communications you've had with this person in the past. From follow-up emails to contribution summaries and history, everything you need to know about each individual donor is stored in their profile.
Your team of nonprofit professionals can also make notes for one another in the CRM tool. Say someone needs to follow up – write that in a note so that person can see it!
Email Communication:
We've talked about the importance of email marketing for your nonprofit. With one of the highest ROIs, it's an excellent marketing tool to use in your overall strategy!
If you're wanting to start using email marketing but haven't chosen an email service provider, then this may be a great place to start! Or, if you're trying to consolidate your nonprofit technology, you may also want to consider this.
EveryAction has an integrated email system in its nonprofit CRM software. So you can use their drag-and-drop email editor to create newsletters and fundraising campaigns for your email list.
From the looks of their email system on the tour, it looks just as simple as MailChimp!
Form Builder:
EveryAction doesn't stop at keeping up with donor histories and communications. It also allows you to follow through with them through online donations!
With the form builder, you can choose what you need it for. Maybe you're looking for more monetary contributions? Or you need a ticketed event registration form. You can also do forms like volunteer signups, petitions, and even story collection.
The tour also says you can embed the forms into your email campaigns – and that's been proven to boost conversion rates! You can also embed it directly onto your nonprofit website.
And nope! You don't need a graphic design degree to make beautiful, conversion-focused forms. They have plenty of templates for you to choose from.
Data Collection:
Like we mentioned before – we love data. It's the best way to make sure your decisions are aligned and on the right track for your nonprofit.
So we love that EveryAction is making it easier! Within the report manager, you can store all of your donor data in one place. Plus, you don't have to worry about coming up with what data to pull in your reports. The experts from this nonprofit CRM software have created templates for you.
And no matter what report you pull, you can always set filters and segments to get a better view of your data. So if you know your nonprofit needs to pull advanced reports, this may be a great feature for your organization!
This is definitely a powerhouse of a tool! And while the dashboard and navigation bar off to the left of the screen may feel overwhelming at first, there's something to be said about what all this software can do.
If you're looking for an all-in-one nonprofit CRM software (that goes way beyond keeping up with donor information), then EveryAction may be a great fit for you!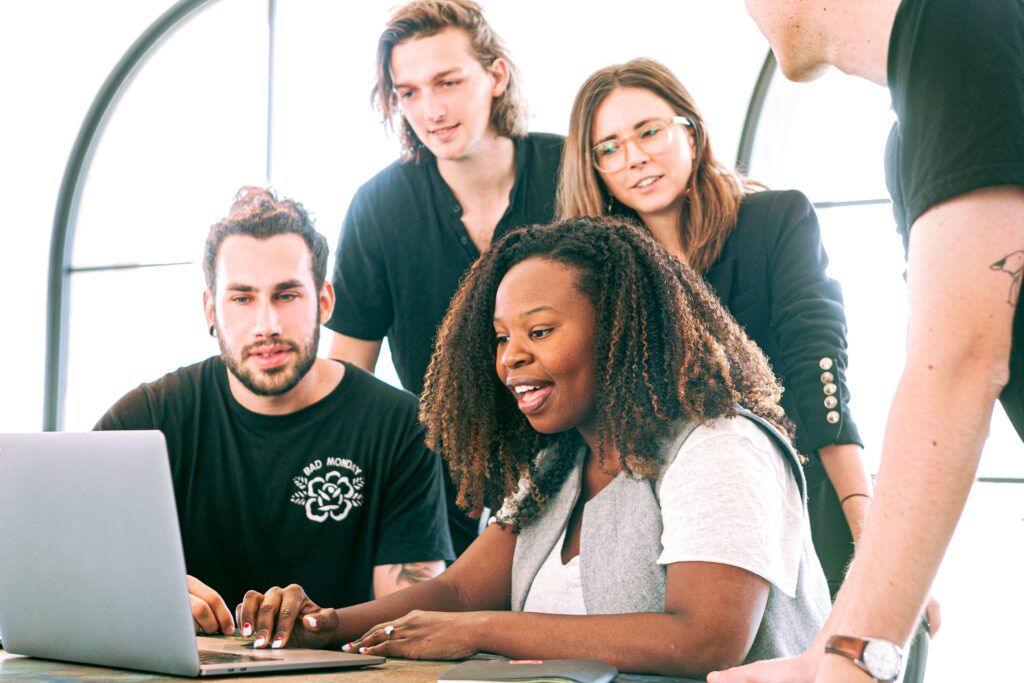 Want more related to this? Check out these posts!
Here's the 5 Best CRM Software for Nonprofits to Streamline Your Organization
4 Best Email Marketing Software for Nonprofits to Bring in More Donations
How Does a Donor Database for Nonprofits Boost Your Cause (Plus How to Get It!)