We've probably said it before, so don't mind us as we say it again:
It's a tech-savvy world, and we're just livin' in it!
So we're always finding ways that we can use that technology to accommodate our supporters and continue expanding our missions.
In this article, we're bringing another, new nonprofit technology trend to you: chatbots for nonprofits!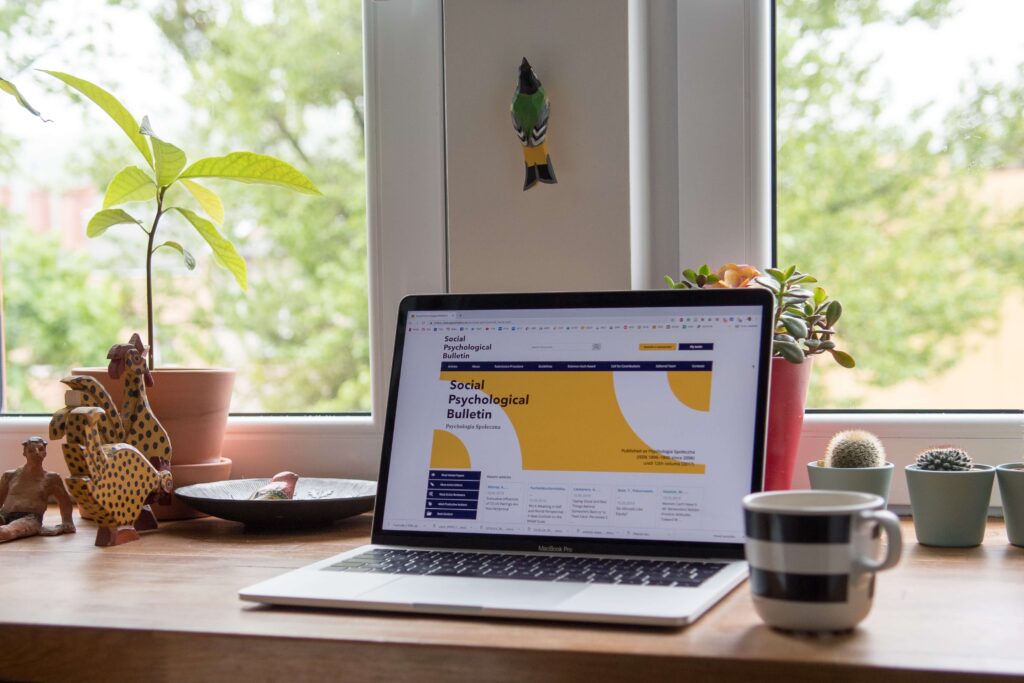 What Are Chatbots for Nonprofits?
A chatbot is a computer software that you can install for your nonprofit website or other marketing means. And it's a fancy little tool that can understand typed or spoken language. Then, it communicates with whoever is using it!
It's a super helpful tool to help your supporters get their needs met, even when they can't speak directly with a staff member right away.
If you've ever been on a website and a small instant messaging window pops up saying, "Hey! Can we help you with anything?" More than likely, it's a chatbot working on the other side of the screen.
They're becoming more and more popular, and for good reason! (We'll get to it in a moment.)
How Does a Website Chatbot Work?
A chatbot works by offering users pre-defined conversation choices. It's kind of like the Choose Your Own Adventure books! There's a number of select topics or choices a user can use. Once the user makes their selection, the bot uses artificial intelligence or machine learning to give appropriate responses. That's especially the case if the user engages in open-ended questions!
In a more technologically-advanced answer, the chatbots translate the text to data, and then translates data answers into text for the reader.
Want to get started cultivating donors with chatbots? Our sister site, CharityHowTo, has a free video training to help!
What to Keep in Mind When Setting up a Chatbot?
You want to make sure your chatbot is efficient for your readers. If it doesn't answer their questions, then it defeats the purpose of them using it.
So keep these things in mind when setting up a chatbot for nonprofit organizations:
What Are Your Frequently Asked Questions?
One of the main reasons readers use chatbots is to have questions answered straight away. And more often than not, a lot of people may have the same question.
So, gather up a list of the most frequently asked questions. Program those into your chatbot so it has immediate answers when they're asked.
How Does Your Branding and Messaging Play Into Your Chatbot?
Nonprofit chatbots, although they're still AI tools, are extensions of your nonprofit. So you want to make sure they're representing your organization well!
Think about how you want them to interact with your readers. How can you format answers and responses so they sound as on-brand as possible?
What Are the Benefits of Chatbots for Nonprofits?
First, let us just spew a few facts at you! Did you know that website visitors who engage in live chats are 82% more likely to make some kind of purchase or contribution?
That in and of itself is proof of a return on investment for chatbots for nonprofits.
But what other amazon things can these tools do for your organization?
1. Nonprofit Chatbots Are Efficient
You know when you make a call to customer service, say for your bank. And you're immediately put on hold because all other representatives are assisting other customers right now.
Chatbots for nonprofits? Get rid of that problem! You don't have to stop what you're doing to take a call from a supporter. Instead, your chatbot can handle it for you. It's like another professional (without the payroll!).
2. Nonprofit Chatbots are Convenient for Readers
Just like they're efficient for you, as a nonprofit professional, they're also convenient for your readers.
Rather than having to wait around to hear from a nonprofit professional, they can just use the chatbot! And they'll often get their answers quicker than if they were to call you up.
Not to mention, Facebook reported that 56% of people would rather use a chatbot than get on the phone to call customer service.
3. Nonprofit Chatbots Work All the Time (So You Don't Have To!)
Whether your teams are short-staffed or you're bringing in support from all over the world (hello, different time zones!), these chatbots are going to be life savers.
You can still get home on time for dinner, rather than spending more of your time on the phone. Because chatbots for nonprofits work 24/7 – so you don't have to!
4. Nonprofit Chatbots Are Super Easy to Add
You actually don't have to have a web developer to install a chatbot for your nonprofit website. Most of the time it takes a simple code that you paste into your website HTML.
And depending on your nonprofit CMS, you may just need to install a widget to get a nonprofit chatbot on your site.
5. Nonprofit Chatbots Are Great for Younger Crowds
While older generations still prefer getting on the phone with customer service, that's not the case for younger generations.
Millennials and Gen Z people would rather talk to companies over social media or online. So you can use chatbots for nonprofits to meet these audiences where they're at.
6. Nonprofit Chatbots Can Save Your Organization Money
With chatbots, your organization can actually save money. Rather than hiring a staff member whose sole job is to take on customer service phone calls, you can implement a chatbot to do that for you.
That keeps your organization from having to put another staff member on payroll. And it frees up other staff members to get more work done elsewhere in the nonprofit!
7. Nonprofit Chatbots Can Help With Volunteer Recruiting
You can program your chatbot to share information about volunteer opportunities right from the get-go!
Use your chatbot to point readers and potential supporters in the direction of your applications. You can even integrate scheduling tools for accepted volunteers so they can book their next shift!
8. Nonprofit Chatbots Can Keep Your Supporters Informed
These chatbots are great for getting the word out about important information, even when you can't get to it yet.
For example, after a natural disaster, you can program your chatbot to quickly inform readers of an urgent need for donors.
Or, if you have an upcoming event, you can use your bot to offer tickets!
What Kinds of Chatbots for Nonprofits Can You Use?
There are multiple kinds of chatbots you can use for your nonprofit. And you can choose them based on the tools you already have.
Two of the most popular places to use chatbots for nonprofits are:
1. Facebook Messenger Chatbots
You can create a Facebook Messenger chatbot that appears on your nonprofit's Facebook page. With the chatbot, you can welcome your supporters, install pre-selected responses based on specific questions, and help readers navigate to your nonprofit website.
Facebook Messenger chatbots are extremely popular for nonprofits, especially because social media marketing is such a major marketing adventure for organizations.
2. Website Chatbots
The other type of chatbot is the website chatbot. Once installed, the chatbot lives in the lower right corner of your website's screen. It's there for readers to use whenever they need a question asked.
You can also set up your chatbot to remind your reader that it is there! It can immediately pop up after they've spent a certain amount of time on the page.
It's a great way to answer questions about navigating the site, making contributions, or answering frequently asked questions about the nonprofit.
Chatbots for nonprofits are another technology trend that is starting to take off! And it's no wonder – they provide so much value for your organization.
It's like having a mini-you right on staff! So you can get back to doing things to further your mission, while your chatbot handles the smaller tasks of your day.
Want to get started cultivating donors with chatbots? Our sister site, CharityHowTo, has a free video training to help!
Want more related to this? Check out these posts!
Nonprofit Technology: 4 Major Ways Technology Helps Improve Your Nonprofit Organization
The 5 Must-Have Technology for Nonprofits to Help You Grow Your Cause
Nonprofit Technology Trends: Here Are 9 Hot Trends in Nonprofits