We shared some of the top nonprofit CRM tools, and now we've started doing a deeper dive into some of the most popular ones.
Our goal here? To make sure you have as much information as possible to help you make any decision for your nonprofit!
So, just like we showcased:
We're also sharing WildApricot! So buckle up because we're diving right in!
*PLEASE NOTE: Nonprofit-Apps is not affiliated with WildApricot, nor do we receive compensation if you purchase from any of the links in this article. We are simply bringing you information so you can make the best decisions for your organization.*

What is WildApricot?
WildApricot is a cloud-based nonprofit CRM (which is super helpful for your remote working toolkit).
And just like some of the other nonprofit CRMs we've discussed, WildApricot claims to do it all! Get ready to have your donor database, your payments, event management, and even website builder all in one place.
If you're thinking, "wow, that sounds way too good to be true," just hang on a moment. Because 32,000 organizations have tried it out before you, and they're still raving about it!
In fact, WildApricot has 4.5/5 stars on Capterra, and has been rated #1 for nine years in a row! 
So it's at least worth it to learn a little more about the software!
How Does this Nonprofit CRM Work?
WildApricot is made up of multiple different features rolled into one single platform. When you sign up for your account, you'll have access to:
Member Database,
Website Builder,
Payments,
Event Management,
Email & Contact Database,
Mobile App,
Online Store,
and Integrations.
Here are a few of our favorites:
Member Database:
Say your organization relies on supporters signing up for memberships. Then this feature is perfect!
From creating membership applications (meaning no messy paperwork!) to automating membership renewals. And from storing all of your member data to building members-exclusive pages, you have an easy way to make an incredible member experience!
Website Builder:
We've talked about nonprofit CMS software before. But here's one more! WildApricot has built-in a complete website builder into the platform. So you can customize and design mobile-friendly websites and integrate your online donation pages directly into them!
Or if you already have an existing site through WordPress, you can use WildApricot widgets to make sure everything flows seamlessly from one software to the next.
Payments:
Your nonprofit operates heavily on contributions, right? But there's no need for everything to be cluttered or messy. This nonprofit CRM integrates online payment processing into your CRM database.
From there, you can set up automated workflows that trigger once a supporter contributes. As soon as they make their payment, the payment processor triggers the contact database. If they're a new supporter, it can log their information under a new donor profile. If they're an existing supporter, their payment logs under their contribution history.
And the process can even automate online invoices, so you don't have to manually send out invoices or receipts!
You can find out more about the rest of the features on WildApricot's website!
How Much is Wild Apricot for Nonprofits?
This nonprofit CRM works on a tiered payment structure. The great news is that for smaller nonprofits, you can start for free! Organizations with 50 contacts or fewer don't have to pay anything.
However, you should know several features are excluded from the free account. These include online payments, a custom website domain, theme overrides, the site search gadget, scheduled emails, an online store, and mobile apps. So you are much more limited in what you can do if you choose the free nonprofit CRM account.
As your nonprofit grows, you can choose from monthly billing options, annual billing, or even 2-year billing options. And the rates start at $48 per month for up to 100 contacts if you opt for monthly billing. You can save 10% with annual billing. Or you can save 15% for 2-year billing.
Plus, you get a 30-day free trial for any of the account sizes!
A Look at WildApricot – One of the Most Popular Nonprofit CRM Tools:
With this nonprofit CRM, you do get that 30-day free trial, so be sure to use it before making any decision for your organization!
When you sign up for an account, you can opt for a tour of the nonprofit CRM.
But we wanted to give you a quick rundown of what we saw on our tour of the platform, too:
Support Ready to Go:
From the get-go, WildApricot does a great job of walking you through the setup. They show you how to add your first member, your first event, and how to choose your website template.
Once you've completed the trial setup, you're taken to a page that tells you what to do next. But the big kicker is they have a big section all about getting more help with your setup!
Talking with a coach who walks you through using the nonprofit CRM is a free service, and they encourage you to reach out. You can either email them, use the chat box, or schedule a 15-minute phone call.
Plus, if you need DIY support to get things done quickly, you can watch a quick demo of the main features. Or you can watch their boot camp training videos to learn how to use the nonprofit CRM software in a single day!
The Dashboard:
Compared to some other dashboards we've seen, this is one of the simplest to navigate. There isn't too much information on it, so it's not as overwhelming from the start.
At the top center of your screen, you'll see a "sub" navigation bar. This is still a part of the dashboard, but you can get an overview of your entire nonprofit CRM database.
You'll see a broad overview of your contacts database, including total contacts, members, donors, and event attendees. You can click on each of those, and they'll take you to the main pages for them!
You can also see your upcoming events. And you can see potential pages you need to update.
Contacts:
On the left side of your screen, you'll see your main navigation bar. Underneath "Dashboard," you have your "Contacts" tab.
When you click on it, your nonprofit CRM takes you to the main page for your contact database. This has listings of every single contact, whether it's a member, a donor, or an event attendee.
If you need to search, you can do a simple search or an advanced one. That's super helpful if you have a large contact list to get through!
Members:
This is a differentiating factor between this nonprofit CRM and others we've looked at.
It's perfect if your organization has memberships for your supporters. Rather than sorting through your entire contact list to find members who, say, have an upcoming renewal, you can just search your member list.
And this nonprofit CRM has a feature called "membership levels." So if you have different types of members, you can create multiple membership levels. Each one can have a different fee. And you can send auto-reminders for renewals and invoices.
Membership Cards:
Okay, we were swooning over this feature, too. Right in the nonprofit CRM, you can create membership cards for your members' list. Use pre-designed templates or create your own using a blank membership card.
We thought that was an awesome feature that can make your supporters feel involved in more of an exclusive part of your nonprofit.
Events:
Next up on the navigation bar is "Events." Here, you can see all of your upcoming events and create new ones.
By clicking the name of an event, you're taken to an event page. This has all the information regarding the upcoming event! From registration forms to registrants and even a waitlist. You can also manage the registration types like ticketing for members or non-members. And you can manage the emails that are sent out to your email list regarding the upcoming event!
Store:
This is another differentiating factor of this nonprofit CRM compared to others! If your nonprofit organization relies on selling any kind of merchandise, then it may be worthwhile to look at the WildApricot CRM platform.
On the "Store" tab, you immediately are taken to see a broad overview of your list of orders. It'll show you the order number, the date it was placed, the person who purchased, payment status, order status, and the total spent.
On your sub-navigation bar, you can choose "Products" to add your first products. Like a mini built-in Etsy shop, the products page lets you add the name, upload a photo, set the price, and give a description. You can even add an inventory policy if you keep track of stock.
Donations:
Underneath "Store," we have "Donations." You'll immediately see your donation list, including the status, tender, type, and donor name. You can set a filter to show you donations over a select period, too! That helps with pulling data reports on your donation efforts.
And, one of the great things about this nonprofit CRM is it has a separate tab for recurring donation subscriptions!
You've got the capability of sending out automated receipts once someone donates. Plus, you can customize your confirmation email right in the CRM tool!
Finances:
We told you it's an all-in-one tool! Using the "Finances" tab, you'll see your list of invoices. You can also click to see all of your nonprofit's payments and refunds.
One of the best parts of this nonprofit CRM is it helps make your nonprofit accounting so much easier. With audit logs, taxes, tenders, and even a Quickbooks integration, you pretty much have your nonprofit accounting software built-in!
Emails:
You know how much we love email marketing! On the "Emails" tab, you can get started composing emails right away. And with plenty of templates and a drag-and-drop editor, you can create emails super easily.
That's another point for this nonprofit CRM tool! An email marketing platform is built right in.
Website:
Finally, towards the bottom of the navigation bar, there's the "Website" tab. And we think this is just the coolest feature!
Because rather than separate your nonprofit CRM and CMS, you can combine the two with this one platform.
It'll take you to a website builder page. There, you can add any of the nonprofit pages you need (check out this article to see what we recommend). You can also use individual page templates (separate from your website template!).
And they know the importance of a nonprofit branding kit, too. So you can change colors and styles easily on their website builder, too.
The website builder, overall, reminds us a lot of Squarespace with how simple it is to use. But, we do recommend checking out our article on nonprofit CMS to make sure you find the right one for your organization.
Overall, just from perusing through the nonprofit CRM tool, we like what we see! It's super easy to navigate and user-friendly.
None of the pages or the dashboard are too overwhelming, which is great as you get started.
And if you're looking to consolidate your nonprofit technology, then this may be an awesome option for you!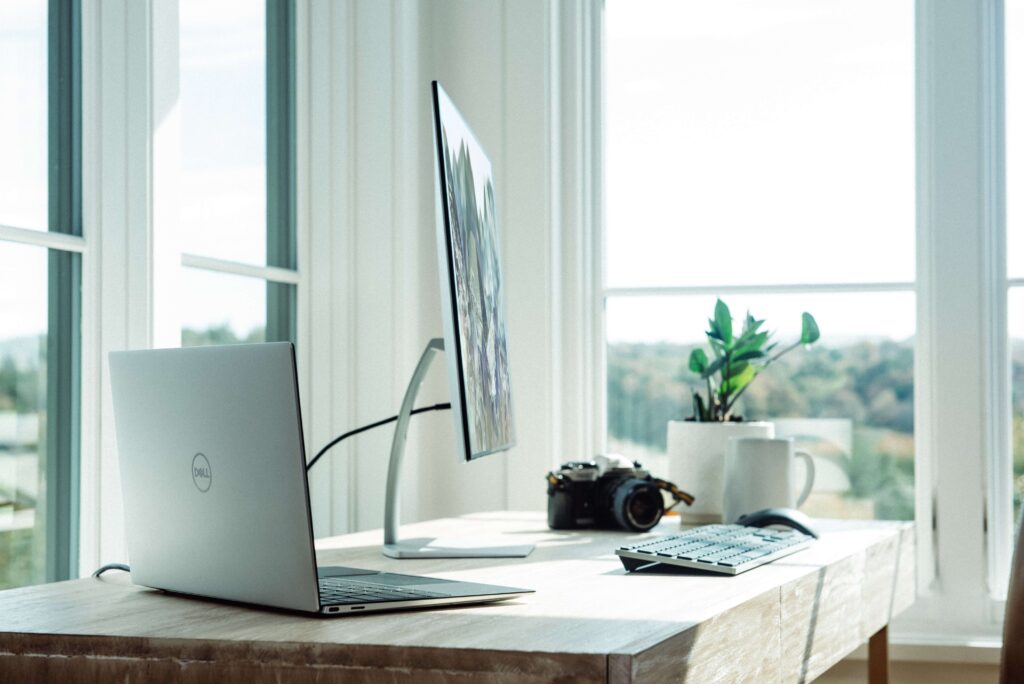 Want more related to this? Check out these posts!
Here's the 5 Best CRM Software for Nonprofits to Streamline Your Organization
A Deeper Dive Into One of the Top Nonprofit CRM Software: EveryAction
Nonprofit CMS: These Are 3 of the Best Options for Your Nonprofit