Remember that old SNL skit where Christopher Walken played the music producer "The Bruce Dickinson."
And he had that one line – "I put my pants on every day just like the rest of you. One leg at a time. Except once my pants are on, I make gold records."
Okay, bear with us here. We feel like that can be applied to nonprofit organizations, too.
Because all of us have 24 hours in a day. And usually, about 8 of those are working hours. So how are some nonprofits able to do so much, when it feels like some of us are doing a whole lot while feeling like we're not getting anything done?
We've got the answer! It lies in streamlining your nonprofit by using (you guessed it) technology.
So, we've come up with a guide on how to use technology in your nonprofits to streamline your systems and get way more done in your work day!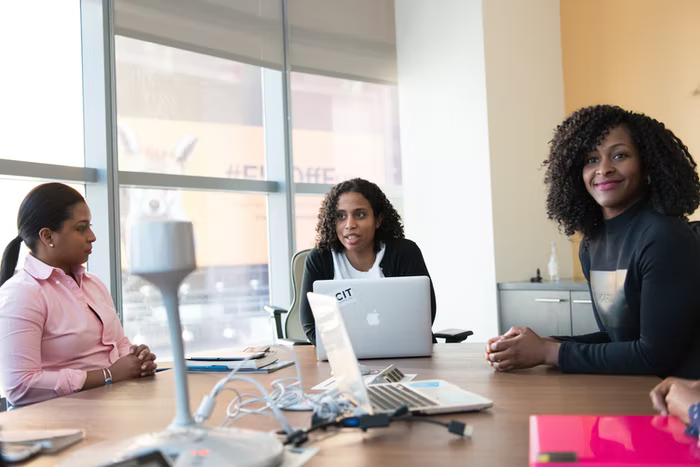 1. Use Technology in Nonprofits to Optimize Internal Systems – 
You spend a lot of time in the internal systems of your nonprofit. From building a donor portfolio to emailing your monthly newsletter, a lot of the time and attention goes into the behind the scenes of your organization.
But the daily tasks can be optimized so you're spending way less time on the small things. And instead, you can focus your time and energy on bigger tasks that often don't get the attention they need!
Here's how two ways to streamline your organization with nonprofit tech:
Automated Workflows
This is super helpful because it reduces the number of steps you need to take on your daily tasks. For example, let's say you are a nonprofit professional at a small or even a mid-size organization.
You just get an email notification that says a new supporter just donated to your cause through your online donation platform. You do a happy dance because it never gets old when you get that email notification!
You want to let them know they are so appreciated. Now, you need to type up a thank you email to send to your new supporter. So you spend 10-15 minutes coming up with an email for them.
But then you get 4 more notifications today saying someone donated. And you do the process all over again. You repeated the same process yesterday. Plus, you'll repeat the same process tomorrow.
So you're spending way more time than just 10 minutes writing up emails for your supporters.
It's time to cut that out, though. With technology in nonprofits, you can use software like your nonprofit CRM tool to automate the process for you. Then, you spend an initial 10 minutes writing out one thank you email. You can then pop that into your CRM system, and set it up so it sends out an email automatically anytime someone supports your cause.
In the words of Emeril – Bam! That's a major way to streamline your nonprofit!
Integrated Systems
Oh, and all the time you spend bouncing back and forth between one software to the next? You don't have to do that! The right technology in nonprofits makes it super easy to set up your CRM system with the other software you need to use.
So for example, if you send out regular emails to your entire list (or to a few people on your list), you don't have to juggle your CRM tool and your email marketing tool. You can integrate the two so that it's literally as simple as clicking one single button.
With integrated systems and automated workflows, you can easily optimize your internal systems. And that keeps you from spending too much time doing the small, mundane daily tasks you've been doing. Instead, you can use technology in your nonprofit to do all that work for you! That frees you up to do the bigger things on your to-do list!
2. Build Better Relationships with Your Supporters through Nonprofit Tech
Your supporters want to know they're a part of your community and that you appreciate them. And the best way to do that is by staying in touch with them and nurturing a relationship with them.
But when you're bogged down by too many tasks on your to-do list, this can easily fall to the wayside.
Surprise, surprise! That's where technology in nonprofits can help ya out.
With easy-to-use tools like email marketing platforms, you can quickly send out automated emails to your supporters. (Oh, hey, by the way! One of our favorite email marketing platforms is also a low-cost online tool nonprofits can use!) These email marketing platforms for nonprofits make communicating with your supporters much easier.
And if you love to connect with your supporters on social media but find it hard to juggle all of the platforms, no worries! There's even social media tools for nonprofits to help you better manage all of your DMs and engagements on social media.
3. Let Your Data Guide Your Decisions and Actions
With information so readily available to us, it's easy to get caught up in everything you "should be" doing to grow your nonprofit. So, you get busy doing all the things. From showing up on every single social media platform (oh, read our post on how to decide the best social media app for your nonprofit, by the way!), to using every virtual fundraising idea you can think of.
But here's the thing: what works for someone else's nonprofit might not work for yours.
So how do you know what to do? Hey-o! Once again, technology in nonprofits comes in handy.
Instead of trying to be everywhere all at once (and therefore feeling like you're getting next to nothing done), use your donor database to determine what nonprofit marketing strategies you should do, where you should show up online, and the like.
Using reporting tools within your CRM system and Google Analytics, you can figure out what works for your nonprofit and what doesn't. And that helps you save time in the long run by reassuring you of where your efforts are paying off.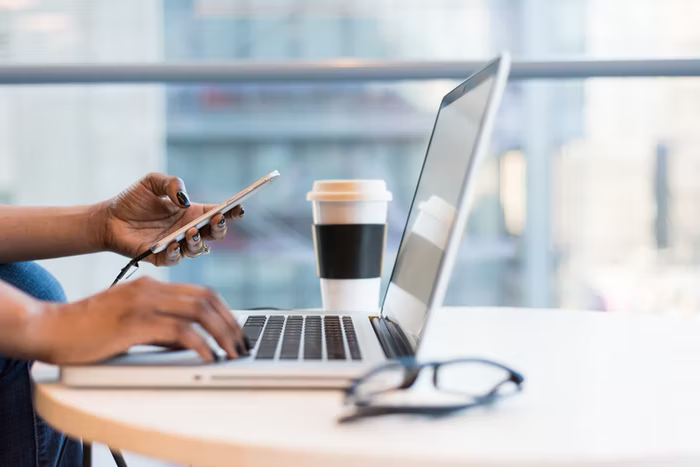 When you streamline your organization with nonprofit tech, you'll find that your work days get so much simpler! You're not bogged down with teeny tiny tasks that suck the time out of your days without you realizing it.
And these best practices for using technology in nonprofits are going to be revolutionary for your organization!
Want More Related to Streamlining Your Organization with Technology in Nonprofits?
Here's the 5 Best CRM Software for Nonprofits to Streamline Your Organization
How Does Does a Donor Database for Nonprofits Boost Your Cause
The 5 Must-Have Technology for Nonprofits to Help You Grow Your Cause