It's a hot new nonprofit tech trend that's on the rise! And dare we say… it's sweeping the nation! 
Ha, pun totally intended!
We're talking all about charity sweepstakes in this article. And you'll learn the difference between sweepstakes and raffles, the benefits of a charity sweepstakes, and what to keep in mind if you plan on creating one.
What is a Charity Sweepstakes?
First up! Let's address what a charity sweepstakes even is.
A sweepstakes, by definition, is a "promotional drawing in which prizes are given away at no charge to the participants."
We know – that sounds counterproductive, right? After all, the point of a charity sweepstakes is still to use it as a source of fundraising for your nonprofit.
Don't worry – we'll get to how you can still use it for fundraising in a moment!
How Is a Charity Sweepstakes and an Online Raffle Different?
An online raffle is a type of fundraiser where participants need to pay a certain amount for an entry. And each time they pay that amount, they receive another entry.
A sweepstakes is different from a raffle because it involves entering through what is called an "alternative method of entry." That means there is no cost to enter into the sweepstakes.
The best part of this is that your supporters all have an equal chance of winning the prize.
What to Keep In Mind with Charity Sweepstakes?
With something like a charity sweepstakes, there are parameters you need to keep in mind. It's a bit of a more complex fundraising event, so here's what you need to know: 
The Legality of Nonprofit Sweepstakes by State:
Sweepstakes are legal in just about all 50 states. Since you're not asking participants to pay to enter, they're not considered gambling. That means they bypass any state gambling laws!
That doesn't mean they don't pay at all. It just means they aren't required to pay.
But, participants who enter and see that the sweepstakes is for a nonprofit organization may feel more inclined to donate! That's how it becomes a nonprofit fundraising event!
Setting Official Rules of Your Nonprofit Sweepstakes:
You must set official rules for your charity sweepstakes fundraiser. These rules act as a contract between your organization and participants.
Once the sweepstakes is launched, you cannot change these rules, either!
The rules should contain the following (PLEASE NOTE: This is not legal advice. Please seek advice from a lawyer to make sure your sweepstakes rules are correct.):
No purchase necessary
Specified start and end dates of the charity sweepstakes
Eligibility requirements, including residency, age, or any exclusions
How to enter, including the free method of entry
Odds of winning
Any limitations for entry
Description of the sweepstakes prize and the approximate retail value
How your nonprofit will select and notify the winner(s)
Any restrictions for claiming the prize
Any void jurisdictions
The name and address of your nonprofit if your nonprofit is the sponsor
Additional information and disclosures specific to the sweepstakes and promotion
While this list shares what your official rules should include, you need to have a lawyer review your nonprofit's official rules to make sure they are compliant with laws and regulations.
Methods of Entry:
For your nonprofit sweepstakes to be legal, you must include a free method of entry. While it's completely okay for participants to donate to your good cause, they cannot be required to. And all participants must have an equal chance at winning the prize, even if they did not donate.
What Are the Benefits of a Charity Sweepstakes?
What's so great about running a charity sweepstakes, though? Isn't it just the same as running any other type of fundraiser?
Here are 4 of the top benefits of choosing this kind of nonprofit fundraising event: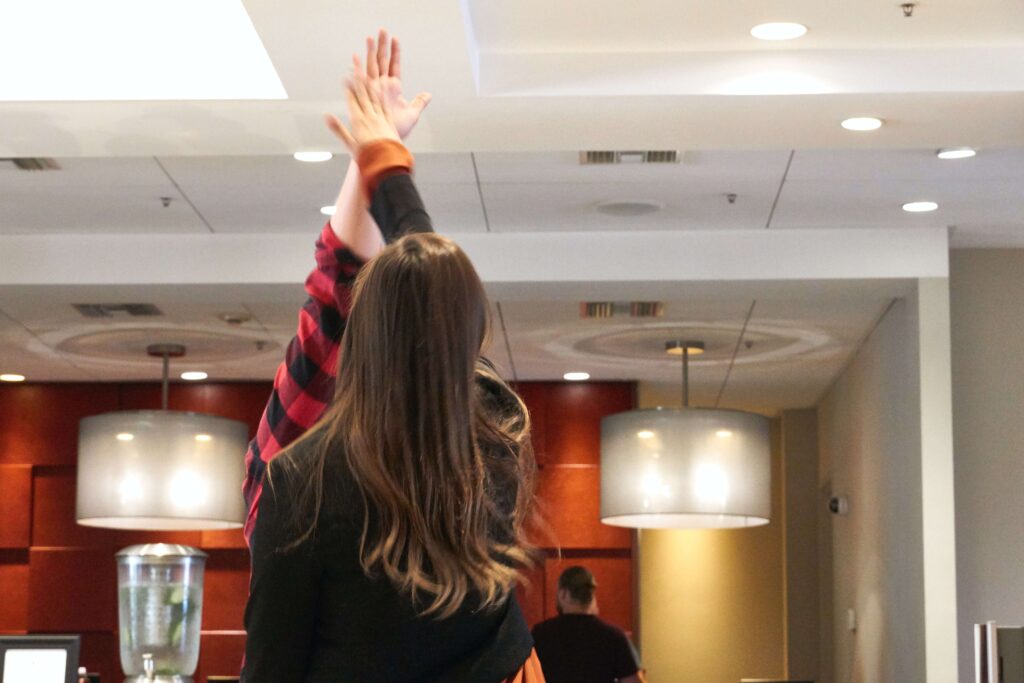 1. They're Mutually Beneficial, Which Can Increase Participation:
A lot of fundraising campaigns can feel one-sided for your supporters. This is especially true if you only ever use email fundraising campaigns, social media campaigns, and the like. 
But when you include something that's "in it for the donors," then you immediately increase participation!
Because now it feels mutually beneficial. Your potential supporters aren't just asked to donate. Instead, they can possibly get something out of it.
And that means they're more interested in donating! According to Eventgroove, which is a sweepstakes fundraising platform, nonprofits see a 59% increase in revenue than with raffles. 
2. They Are Legal in Almost All 50 States (Unlike Raffles):
Unlike sweepstakes, certain nonprofits might not be able to create a raffle.
And even if a nonprofit did create a raffle, they run the risk of alienating potential donors who live in states that don't allow raffle participation.
Many states restrict gambling. And because a raffle requires a form of payment per entry, it's considered a form of gambling.
That's not the case with charity sweepstakes! Because the main condition of a sweepstakes is entering through an "alternative method of entry" which requires no payment, these types of fundraising events bypass gambling laws.
3. More People Can Participate, Which Means More Potential Supporters:
Because nonprofit sweepstakes aren't inhibited by gambling laws, you open the door to many more potential supporters!
This is especially true if you create an online nonprofit sweepstakes fundraiser! You can reach donors and supporters from around the globe with this type of nonprofit fundraiser.
4. They're More Likely to Go "Viral:"
When the charity sweepstakes prize is incredible? People want to share it with their friends and family!
That means that offering an amazing prize to participants increases the chances of your nonprofit sweepstakes going viral.
And when it does? You're more likely to bring in more donations from participants who enter. And you're more likely to increase awareness around your mission! People will remember the organization that offered that incredible sweepstakes prize!
What Kind of Prizes Can Your Nonprofit Offer?
The best way to determine prizes for your nonprofit sweepstakes is to pay attention to your fundraiser's goal and your ideal audience. What do they want to receive? Is there a way to incorporate that into your mission or program?
You can offer small prizes like gift baskets or nonprofit merchandise. Or you can offer larger prizes like cars or vacations!
To make sure your nonprofit:
Makes its money back,
Brings in plenty of donations to make it worthwhile,
You should create a nonprofit marketing strategy to promote your charity sweepstakes! 
So if you're looking for new nonprofit fundraising ideas? Then it may be worth it to try out a charity sweepstakes! 
You can even start small by offering gift baskets or merchandise from your organization. Gather your data, tweak your sweepstakes process, and work up to major prizes that bring in more supporters over time!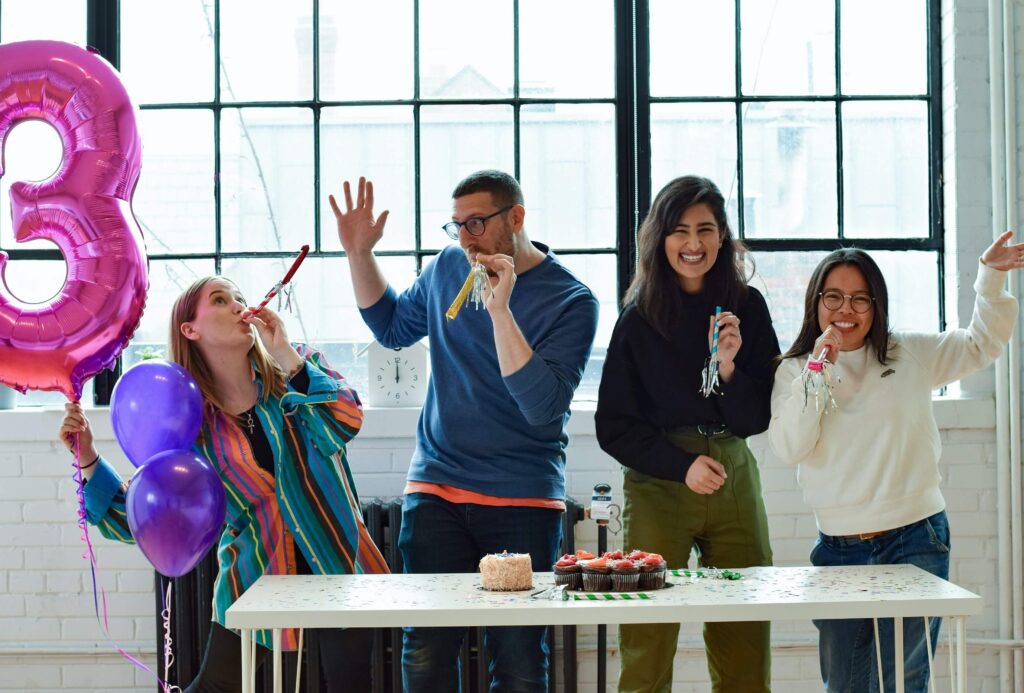 Want more related to this? Check out these posts!
These 4 Nonprofit Fundraising Strategies Create a Personalized Donation Experience
The 7 Most Important Tools You Need for a Successful Nonprofit Virtual Fundraising Event