Fundraising for your nonprofit isn't just collecting donations from constituents. It's about building and maintaining relationships with your supporters!
That's where a nonprofit CRM tool shines. It can automate the process of keeping in touch with your supporters – so you can make that task much simpler.
But there are plenty to choose from. So how do you make the right decision?
We're going over one of the most popular tools – Salesforce for nonprofits:
What is Salesforce for Nonprofits?
Salesforce was originally created for the for-profit world as a way to help with project management. 
But the company quickly realized that it can be a powerful tool for nonprofits, as well. After all, nonprofits need to lead supporters through a donor's journey, just as businesses lead customers through a buyer's journey.
Salesforce now has a designated tool for nonprofits and their specific needs. Through the one CRM tool, organizations can manage relationships with supporters, make more of an impact with fundraising, manage grant applications, and even market their mission.
Is Salesforce Good for Nonprofits?
But the question remains – is it good for nonprofits?
That's not an easy one to answer simply because every nonprofit is different. What works for one nonprofit, might not work for another.
Ultimately, Salesforce for nonprofits is a powerhouse of a tool. If set up properly, it can easily act as the hub for just about everything needed to operationally run an organization!
It can:
Offer an organized list of a nonprofit's supporters
Track donors' journeys and communication histories
Manage grant applications
Manage nonprofit memberships if your organization has any
Manage volunteers
And that's just the tip of the iceberg.
But there are some drawbacks. For smaller nonprofits, you may not need all of the bells and whistles of this tool. Plus, with a smaller operation, setup can take much longer if you don't have a designated team handling its operations.
So, yes! Salesforce is good for nonprofits! If nonprofits set it up and realize it to its full potential. But to best determine if it's a good fit for yours, you may want to consider what you truly need and what you don't need.
Do Nonprofits Get Salesforce for Free?
Salesforce has launched a program for nonprofits called Power of Us Program. With it, your nonprofit can start a free trial and then apply for free licensing for the software. If your nonprofit is approved, your organization will receive 10 free subscriptions to the software! 
How Many Nonprofits Use Salesforce?
It's always good to note if a software is being used to know if it's going to be worth it. That's the power of social proof, right?
It's almost like a test drive! According to Salesforce's site, through the Power of Us Program, more than 40,000 organizations are using the software.
And their website boasts some incredible names like Big Brothers Big Sisters of America, Greenpeace, Pencils of Promise, and WWF.
It's safe to say that the platform is widely used and one of the most popular software available.
3 Features of the Salesforce for Nonprofits Tool
With many nonprofit CRM software, the database is the end of the line. But with Salesforce, they've truly combined almost everything you need to keep your daily operations a streamlined success. 
Here are 3 incredible features this tool has to offer:
1. It Acts as a Constituent-Relationship Management Tool
First and foremost, it is a constituent-relationship management tool (aka CRM tool). That means you can keep an organized list of your nonprofit's contacts. 
Before Salesforce was ever considered for nonprofits, it was a business tool. And it's still rated as one of the absolute best tools for businesses.
The team decided that it could also work for nonprofits. However, they knew changes needed to be made. So, they re-created Salesforce for nonprofits so it would meet all of the necessary, unique challenges that organizations needed.
As you build out your contact list, you can add in the major nonprofit data you need to know. All of those unique fields can help you pull reports and make decisions based on your supporters' wants and needs. 
And, of course, a great part of the tool is its ability to automatically convert an online form into a profile in the CRM. No having to manually keep track of who you've entered once someone signs up for your email list. It does it for you! 
You Can Use It in Your Nonprofit's Grant Writing Process
If your nonprofit devotes any amount of time toward grant writing, then you know how time-consuming grant management can be. 
There are loads of tools you can use to help you simplify the process. But Salesforce for nonprofits can help you do it even more!
Your entire grant writing process, from building relationships with grantmakers to sending in your applications can be done from this single tool. 
It makes your life so much easier because you won't be needing to deal with multiple types of software just to send in one grant application!
 Add It to Your Nonprofit's Marketing Strategy
And finally, another incredible feature of this tool is the ability to market your nonprofit directly from it. Rather than having a tool for email marketing, one for social media marketing, and another for direct mail, you can load all of those strategies into this tool. 
Skip learning the different ins and outs of other platforms. Send your newsletters and your fundraising campaigns to your email list from your Salesforce for nonprofits database. 
Simplify your direct mail efforts by pulling donor reports based on who will most benefit from snail mail.
Even keep up with your supporters' profiles on social media within this CRM tool so you can keep track of who's engaging with your accounts.
If you do have other marketing platforms already, you don't necessarily need to give them up. Many platforms can integrate with Salesforce!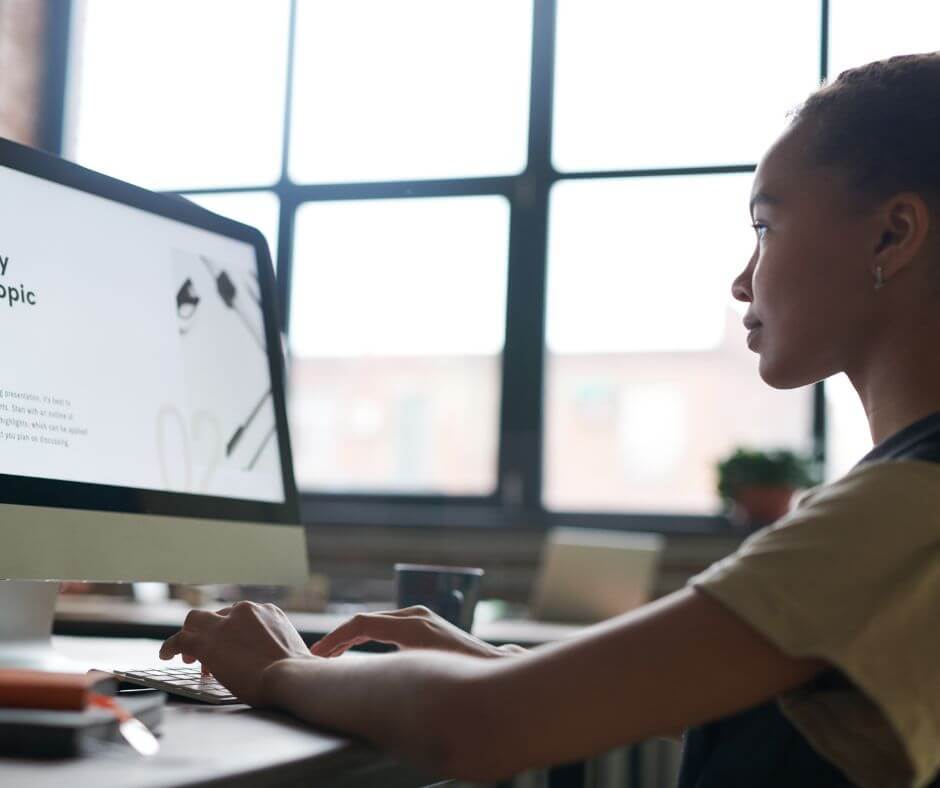 Clearly, Salesforce for nonprofits is an impressive tool to invest in! But the decision does rely on whether or not your nonprofit can use it to its full potential. Otherwise, you may not get your money's worth (if you go through their standard nonprofit pricing and not the Power of Us Program).
The best thing to do is to chat with your nonprofit team. Understand what their needs are when it comes to a nonprofit CRM software. Then cross-examine their needs with what Salesforce offers.
If the majority of it lines up, then it may be worth it to sign up for a free trial! Or you can reach out to a representative to have any questions answered.
And if you're still searching for a great nonprofit CRM software, then check out this article here!