As your nonprofit organization grows, so does your team of people who rally behind your cause.
And that's such an exciting part of any nonprofit!
But it also comes with its own set of growing pains. Because managing multiple people who are part of different teams within one organization can be difficult.
That's why having an HR manager on board is crucial. And along with an HR manager? You'll want to have a top-notch nonprofit HR software solution to help.
So, in this article, we'll discuss more about HR for nonprofits, what an HR manager does, and 3 of the most popular nonprofit HR software solutions for your organization.
What is HR for Nonprofits?
HR, or human resources, is all about creating and nurturing the teams that make any nonprofit a reality.
From finding new talent, to training new staff, to creating an amazing opportunity to work, HR for nonprofits covers it all.
The HR department is the hub for all workplace laws, regulations, and policies. And that often makes it the go-to place for any situations that arise among staff and volunteers.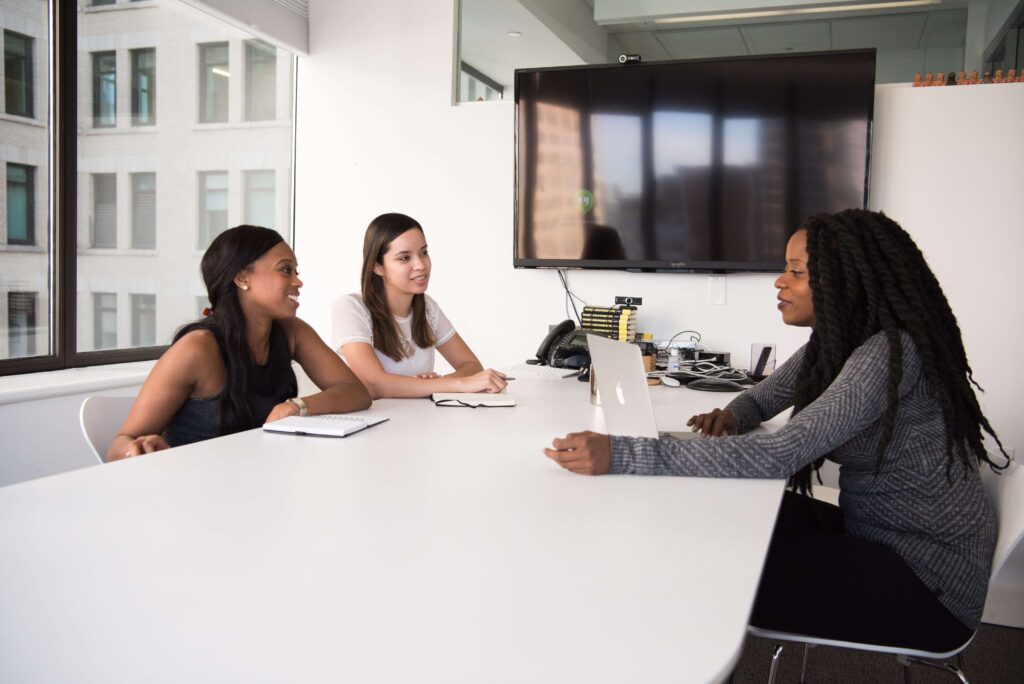 What Does a Nonprofit HR Manager Do?
The role of a nonprofit HR manager is crucial to an organization's success. They're the ones that assist all of the staff that makes a mission come to life.
So what does the role of a nonprofit HR manager look like? Here's a quick rundown of some of their tasks:
Recruits and Acquires New Nonprofit Talent
When it's time for a nonprofit to grow, an HR manager can help. Part of their responsibilities includes recruiting and acquiring new nonprofit talent – whether it's staff or volunteers.
It's up to the nonprofit HR team to determine who the right fit is, interview them accordingly, and manage the hiring process. That includes any salary negotiations or contracts!
And nonprofit human resource managers are up against some stiff competition since, usually, organizations aren't able to match other for-profit businesses in salaries and benefits.
Helps with Training and Onboarding New Staff and Volunteers
After recruiting new staff and volunteers, HR team members are often responsible for training and onboarding them successfully.
They step in and help the new talent learn the roles of the overall organization. Maybe that looks like clocking in and out on the timesheet. Or perhaps it's helping them set up any benefits they might receive from their position.
Human resources is also a great resource to help nonprofit professionals continue their professional development.
Manages Nonprofit Talent
Once new nonprofit talent is successfully onboarded and trained, the job isn't done! The nonprofit human resources department handles the management of all talent including staff and volunteers.
If team members are slipping in their productivity or engagement, it's up to the HR team to determine how they can best aid them to get them back on track.
Maintains Workplace Policies and Positive Culture
The department of human resources for nonprofits is the hub for workplace policies, laws, and regulations that make the organization go 'round. Whether they need to assist staff or volunteers with complaints or even harassment, HR is in charge of it.
They're also the go-to team to promote a positive work culture that keeps staff and volunteers productive and engaged with the mission!
What is Nonprofit HR Software?
It probably sounds like a lot for one department to handle! Well, you're not wrong. It is a lot for a department to handle.
But they don't have to do it by themselves! You know we're all about incorporating technology and nonprofit software to make sure your job is easier than ever.
That's why nonprofit HR software is such an important piece of the puzzle.
So what is nonprofit HR software? To put it simply – it's a tool that helps nonprofit HR professionals do all of those responsibilities we listed above.
It'll help those professionals recruit and acquire new staff and volunteers. It will help streamline the onboarding process. It can even act as a platform to train new staff and volunteers virtually. Many nonprofit HR software solutions include time tracking, payroll, and even benefits!
3 Most Popular Nonprofit HR Software:
You're ready to get started on the research process, eh? We've gotcha covered! We're sharing 3 of the most popular nonprofit HR software solutions available.
*PLEASE NOTE: Our list of nonprofit HR software solutions is based on research on the tools as of 2022. We've combed through each of these tools' websites and dug through reports to find helpful information.
This list is not in any particular order. Nor do we receive any compensation for these products at Nonprofit-Apps.*
Bamboo HR
Pricing: Contact a Bamboo HR representative for pricing
Bamboo HR is all about cutting the time spent on HR tasks in half. That way everyone in the organization can get back to doing what they're passionate about – furthering their mission.
With this fantastic software, the HR team can:
Track online applications
Onboard new staff and volunteers
Assign training to-dos for staff and volunteers
Keep track of timesheets and time-off requests
Monitor performance and productivity of staff and volunteers
Manage staff and volunteer satisfaction surveys
Create HR reports and analytics
Securely store staff and volunteer documents
While it's not a tool developed specifically for nonprofits, plenty of nonprofit organizations use this and love it.
PartnerHR
Pricing: Contact a PartnerHR Representative for pricing
PartnerHR is one of the few HR solutions that was designed specifically for nonprofits. They know what a nonprofit organization needs when it comes to human resources. And they've created a platform that caters to that!
With a self-service portal, staff and volunteers can request time off, see their upcoming events on the calendar, and take a look at their unfinished training requirements. Plus, they can store resumes, training certificates, and other important documents!
And for HR staff, you can access reports of your staff and volunteers to see their productivity levels. And you can assign new training tasks to keep everyone up-to-date.
It's an excellent choice for nonprofit organizations of all sizes!
Purely HR
Pricing: Contact a PurelyHR Representative for pricing
Purely HR is a wonderful tool for smaller nonprofits and charities. It works on a modular pricing structure, which means your nonprofit only has to pay for what it needs. And it's still a great way to streamline HR tasks like time-off requests, time tracking, new staff and volunteer onboarding, and employee data management.
Plus, with the talent module, this nonprofit HR software allows professionals to manage their training, licenses, and certifications to stay on top of their game.
And if you're not sure if it's for you, don't worry! They offer a 21-day free trial to get you started.
It's amazing what nonprofit technology can do for your organization! And streamlining the HR department with nonprofit HR software is no different.
Try out one of these 3 tools to better manage your team of nonprofit professionals and volunteers.
Want more related to this? Check out these posts!
Improve Nonprofit Communication with 5 Tech Tools
5 of the Best Volunteer Management Software for Nonprofits
3 Ways to Streamline Your Organization with Technology in Nonprofits